Montana Dude Ranches Photo Journey
Snow-capped mountains, glacial lakes, rushing rivers, peaceful prairies... Check out the scenery on a photo journey through dude ranches in Big Sky Country!
With Glacier National Park, the Little Bighorn Battlefield National Monument and Yellowstone National Park, there are lots of reasons to get into nature in Montana. Here's another-- historic dude ranches in beautiful locations. If you're looking to saddle up to explore the fourth largest of the U.S. states, you have a variety of choices for ranches in diverse settings. Pick from rolling pastures to snow-capped mountains to red shale bluffs... or ride them all.
Here's a look at a variety of Montana dude ranches and the type of scenery you may encounter if you explore on horseback.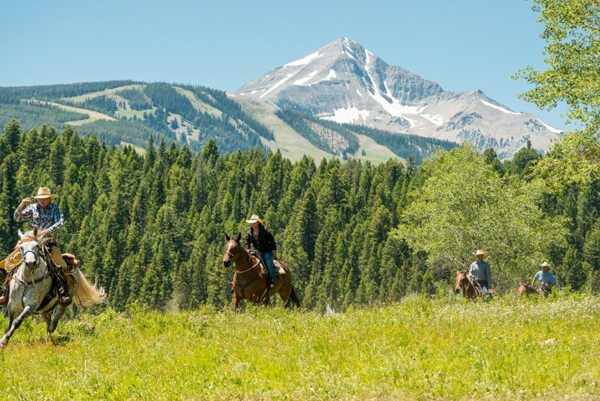 Located 20 miles from the Northwest Corner of Yellowstone National Park, Lone Mountain Ranch offers horseback riding in Yellowstone National Park, the Lee Metcalf Wilderness, Gallatin National Forest and around the ranch property, making for plenty of spectacular scenery. In this part of Montana, mountainous terrain, alpine lakes and snow-capped peaks may be seen.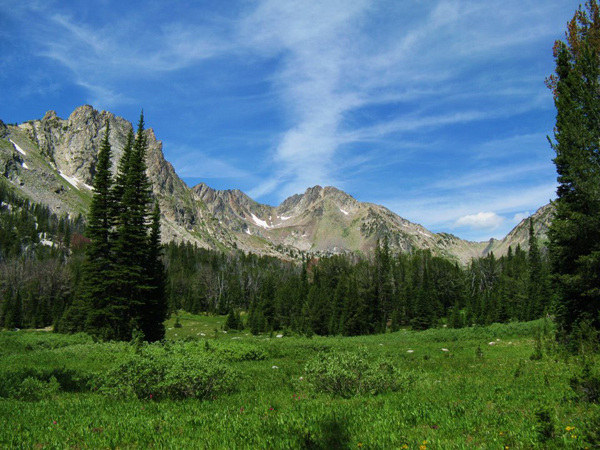 Guests at Lone Mountain Guest Ranch may explore Bear Basin in a remote part of the Spanish Peaks of the towering Madison Range. Japped peaks, a myriad of wildlife, secluded lakes, and lush forest abound.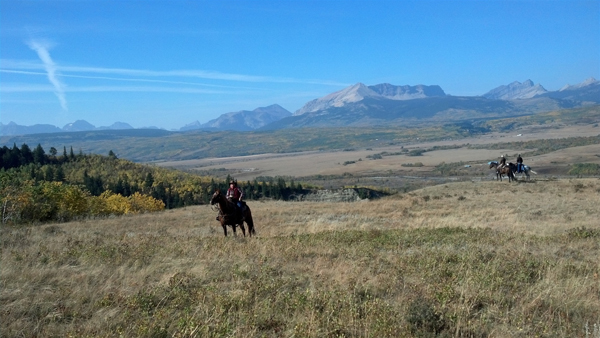 Directly adjacent to Glacier National Park, the terrain at Bear Creek Ranch in East Glacier varies from mountains to foothills to prairies. The Blackfeet Indian Reservation lies to the east and area cowboys run cattle through the open countryside.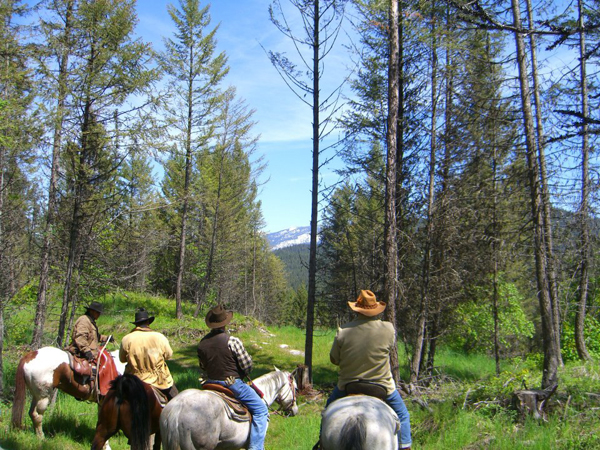 Nestled among pine-covered ridges and montains, the terrain surrounding Bar W Ranch in Whitefish, includes the peaks of the Stryker Range, the open meadows of Swisher Lake and open prairies on the Blackfeet Indian Reservation. You can ride fast though open meadows or climb up high to take in the views.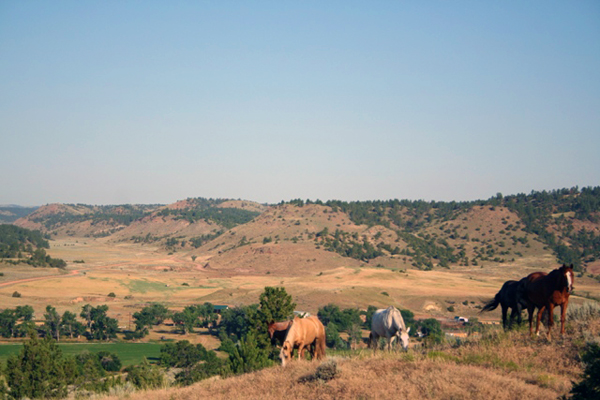 Horses graze at The Lodge at Diamond Cross, a Montana dude ranch and longtime cattle ranch on 100,000 acres. Located in Birney, around 40 miles northeast of Sheridan, Wyoming in Southeastern Montana, the terrain here consists of red shale bluffs sprinkled with pine and cedar trees. The scenic Tongue River runs nearby. Many nineteenth century families settled and homesteaded various areas on the ranch grounds.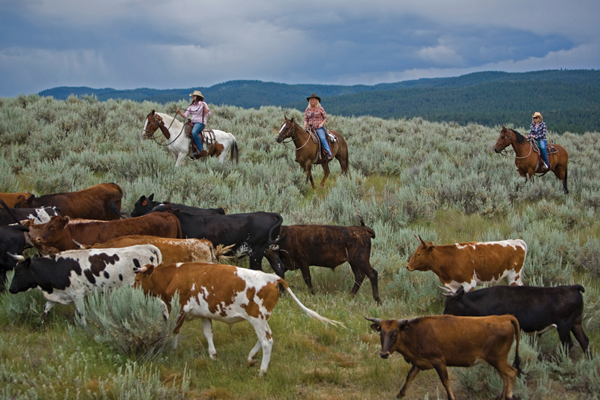 You'll likely come across Black Angus cows and elk at the Resort at Paws Up located on 35,000 acres in Greenough, 35 minutes northeast of Missoula in central, western Montana. This part of Montana is comprised of rolling pastures, the legendary Blackfoot River and a history dating back to the 1800's. At this Montana dude ranch, you'll definitely experience Montana's big skies.
Learn more about great dude ranch vacations in the Equitrekking Vacation Guide to dude ranches, guest ranches, cattle drives and global riding vacations.