Mexico Ranch Vacations Photo Journey
Enjoy a colorful photo tour of Rancho Las Cascadas, offering Mexico ranch vacations from a central Mexican mountain plateau just 90 minutes North of Mexico International Airport.
Rancho Las Cascadas, an Equitrekking Top 20 Ranch, has an enviable location on a mountain plateau at 7,500 feet bordered by three waterfalls, called Las Cascadas, that give the ranch its name. Located just 90 minutes North of Mexico International Airport, this is a rider's ranch and travelers from around the globe venture here to ride quality horses and gain an authentic view of rural Mexico. Rides to local haciendas and towns, high plateaus to take in panoramic views, fields of wildflowers and beyond entice travelers and showcase the truly vibrant colors found in this part of Mexico.
Check out all new photos from Rancho Las Cascadas in this pretty photo journey and get excited to travel on horseback!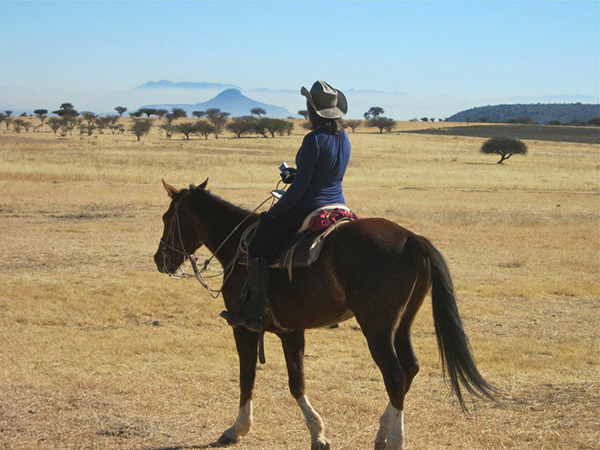 Travelers craving open spaces will enjoy the over 500,000 acres of unlimited trails and open range horseback rides.
Advanced riders are attracted to the fast paced riding available at Rancho Las Cascadas, while others come to the ranch for a leisurely pace.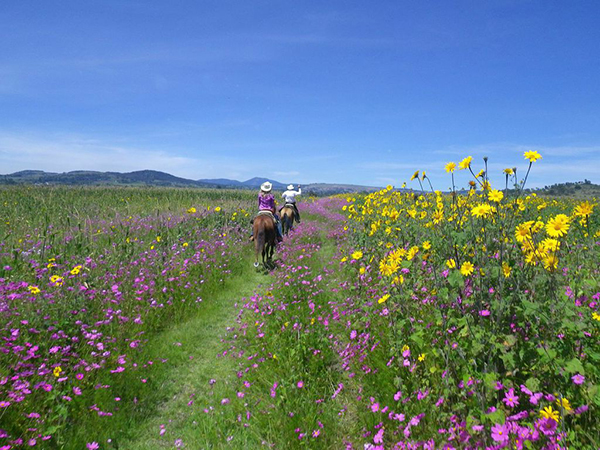 Wranglers take guests out on progressive treks, where lunch is served on the trail in a picturesque location, often in a meadow, a high point with panoramic views or by a flowing river.
Daily rides vary. On some treks, you may feel you've stepped back in time as you pass farmers plowing with oxen or cross flowing rivers with tumbling waterfalls.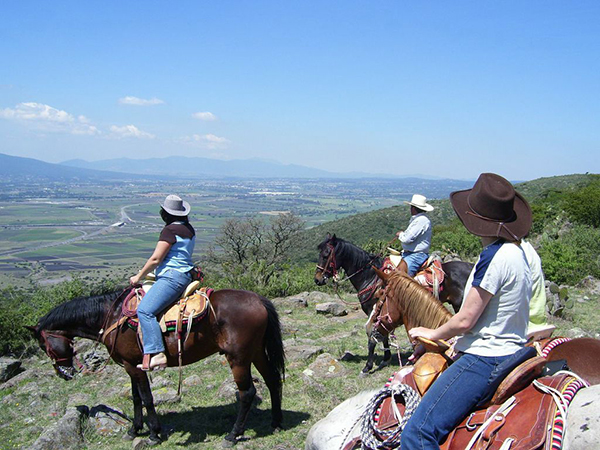 Some trail rides climb up to take in panoramic views of the surrounding Mexico countryside. You'll be riding horses that are mostly a mix of Quarter Horse and Criollo.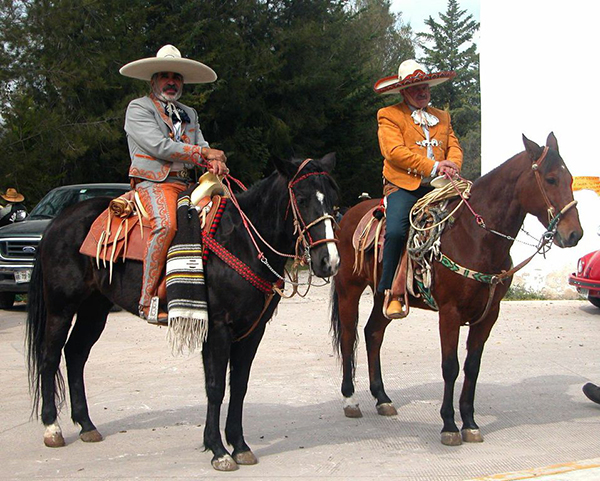 Local cowboys, called 'Charros' and farmers use these area trails to tend to their farm plots and small herds of goats and sheep. These Charros are also involved in local festivals that guests may attend.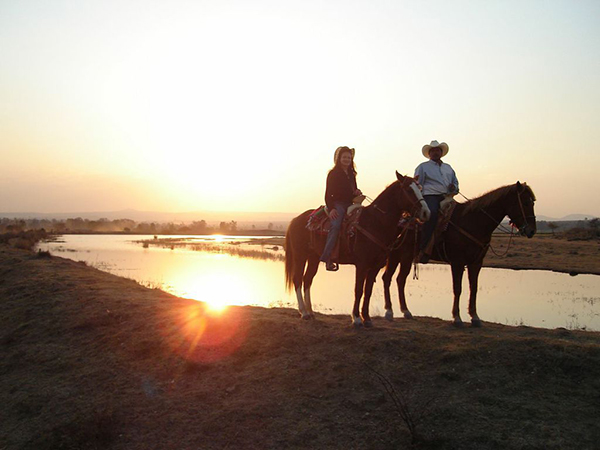 Sunset on the trail may be followed by margaritas back at the ranch and a hearty Mexican meal made with fresh ingredients, the perfect end to a ranch vacation.
Check out more photos on the Rancho Las Cascadas website, their page in the Equitrekking Vacation Guide and Top20Ranches.com.