Meet Your Host- Wyoming Dude Ranchers Association
Haven taken several ranch vacations in Wyoming, we were excited to hear from the Wyoming Dude Ranchers Association about why Wyoming is such a great state for dude ranches and have them share some photos of Wyoming dude ranches seeping with Western history and adventure.
Equitrekking: What is most special about Wyoming as a dude ranch vacation destination?
Wyoming Dude Ranchers Association: Wyoming is the least densely populated state in the US and the last frontier state. It is the number one guest ranch state in the US and the state where dude ranching started. Guest ranches were one of the first forms of adventure and equestrian travel, and began to shape the adventure travel industry. Ranches are not all rustic anymore. Wyoming also has a variety of ranches, ranging from traditional family-owned ranches to larger luxury ranches—and they are some of the best you will find in any state!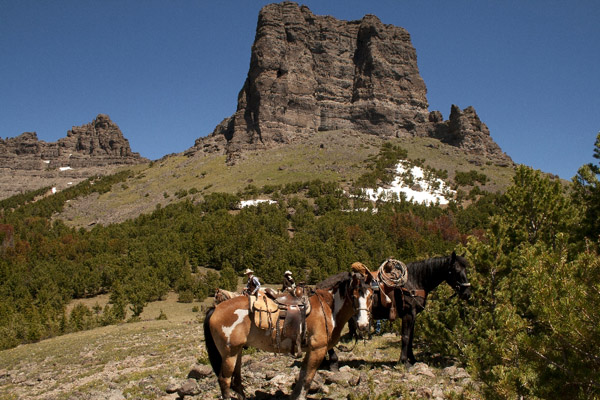 Equitrekking: What level of rider do you need to be to visit Wyoming dude ranches?
Wyoming Dude Ranchers Association: All levels can be accommodated! When a guest is looking for the right ranch for them, ask questions about the type of terrain where rides go, the types of rides (walking, loping, head to tail, etc.), how many wranglers there are for the number of guests, and how long are the rides? Most ranches do not require previous riding experience and many of them specialize in helping new riders reach new goals!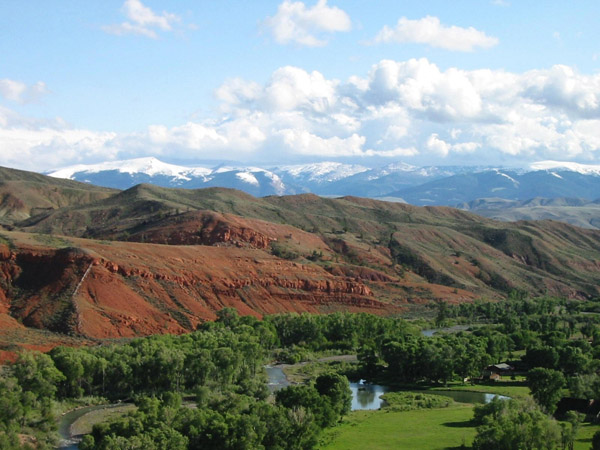 Equitrekking: What inspires most ranchers to own and run their own dude ranch?

Wyoming Dude Ranchers Association: Most of the owners/managers of Wyoming guest ranches get their inspiration from the satisfaction that their guests experience on a daily basis. A ranch experience is truly a one-of-a-kind experience with something for everyone. Whether a guest wants to learn about the western lifestyle, reconnect with nature and "disconnect" from high demands of life, introduce their children to an educational lifestyle, ride across the diverse Wyoming landscape, or simply experience something new, ranches across Wyoming serve it up all summer long, and some year-around.

Equitrekking: Besides horseback riding, what other activities might a guest find at a Wyoming ranch?
Wyoming Dude Ranchers Association: Other activities offered at many ranches may include fishing, hiking, zip lines, trapshooting, cattle work, evening entertainment, and white water rafting to name a few!
Equitrekking: What do travelers find most surprising when they visit you?
Wyoming Dude Ranchers Association: Most surprising to many guests: the friendships that guests create with the ranch owners, managers, and staff because they are treated like family. Guests are sometimes most surprised by how great a ranch vacation is, especially if it is their first visit. Many guests are unsure if they will enjoy riding enough to stay a week, and they are usually pleasantly surprised. Often times they leave the ranch feeling more like family than a guest. Not only is a ranch a business for these owners/managers, it is a lifestyle that they are proud to share.
Learn more about Wyoming dude ranches in the Equitrekking Vacation Guide to great dude ranches, guest ranches, cattle drives and riding holidays and on the Wyoming Dude Ranchers' Association website. Request their free brochure.