Meet Your Host- Alisal Guest Ranch & Resort in California
Meet David Lautensack, the general manager of Alisal Guest Ranch & Resort, a Solvang, California resort and guest ranch that's been welcoming guests since 1946. Located on a 10,000-acre working cattle ranch, Alisal's giant sycamores, rolling hillsides and grazing cattle make for a peaceful setting. It's this setting that has attracted generations of guests throughout history, including Clark Gable and Lady Silvia, who got married in Alisal's old library, and Doris Day. Today, guests still travel to Alisal to horse ride, but also golf, tennis, fish and enjoy the California cuisine, making it a good choice for mixed groups of riders and their non-riding companions.
We asked David to tell us firsthand what makes Alisal Guest Ranch & Resort so special.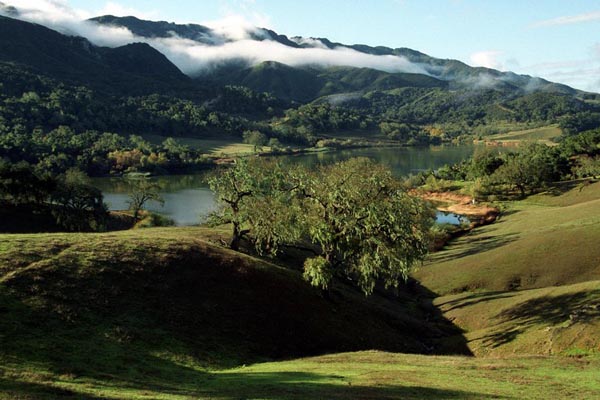 Equitrekking: What is most special about Alisal Ranch's location?

David Lautensack: The incomparable natural setting of the Alisal Guest Ranch summons your spirit of adventure. Fifty miles of horseback riding trails beckon, promising scenic canyons and shaded meadows full of wildlife. The tranquil waters of a hundred-acre spring-fed lake invite both the early morning angler and the afternoon sailing party. The Alisal's fresh air, mild climate and remarkable beauty invite outdoor recreation of every kind.
Equitrekking: What is the history of your California guest ranch?

David Lautensack: A century after Carrillo received the grant for "Rancho Nojoqui", the Alisal was purchased by a man who expanded the reputation of the Alisal in an entirely new direction – hospitality. Originally, Charles Pete Jackson, Jr., purchased the Alisal as a working cattle ranch alone– but on the advice of manager Lynn Gilliam. The cattlemen's quarters were converted to quarters for dude ranch guests. On July 16, 1946, the Alisal Guest Ranch was opened for summer seasons with a maximum capacity of 30 guests.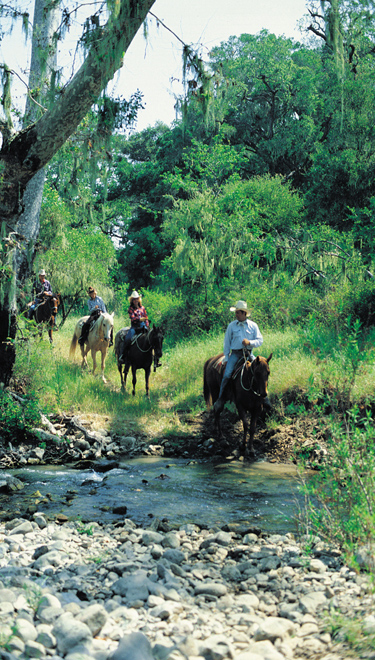 Socially, the Alisal has consistently ranked at the top of the country's resorts. Though the Alisal today maintains a very low profile and will not boast about its distinguished tradition, the preoccupation with quality remains and the public reputation continues to grow.

Equitrekking: Do guest's have a favorite activity either in or out of the saddle? If so, what?
David Lautensack: Although horseback riding continues to grow in popularity at the Alisal, the Ranch is known for its two very distinctive 18-hole championship golf courses. The Ranch Course, designed by Billy Bell, Jr., was open in 1956, and is exclusively for guests and members.
The River Course, open since 1992, enhances the tradition of naturally secluded golf carried on for so many year by the Alisal. Contrasting in style and setting from the Ranch Course, the River Course maintains an atmosphere of quiet escape by immersing the player in a serene reiverside setting framed by the uninterrupted panorama of the Santa Ynez Mountains.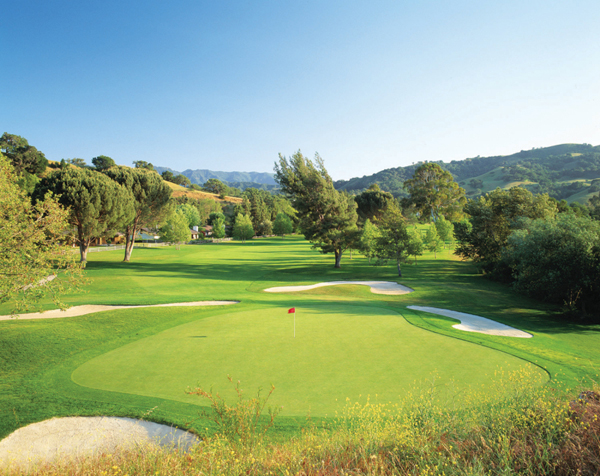 Equitrekking: What do travelers find most surprising when they visit you?
David Lautensack: With so much to do at the Alisal, the vastness of the Ranch itself, guests are surprised at the abundance of wildlife. Nature lovers can take a self-guided hike through Deer Canyon where some 64 different animals including deer, bobcats, mountain lions and black bears reside. One hundred species of birds including our resident family of bald eagles and rare California condor can be seen from a distance.
This a many more reasons, guests and families have made Alisal their destination of choice over multi-generations.

Learn more about Alisal Guest Ranch & Resort in the Equitrekking Vacation Guide to great dude ranches, guest ranches, cattle drives and riding vacations. Check out Alisal Guest Ranch's website.