Meet Your Host- Trapper Creek Ranch in Wyoming
Ranch Owners Peter and Marijn De Cabooter are no strangers to the guest ranch industry, as longtime owners of The Hideout Lodge & Guest Ranch in Wyoming, which welcomes travelers from around the world. With their new venture, Trapper Creek Ranch, they offer a more intimate, boutique ranch and horsemanship clinic experience. Teaming up with 3-Star Parelli Natural Horsemanship Instructor Farrah Green, they are now welcoming equestrians to Trapper Creek Ranch in Shell to experience Natural Horsemanship Clinics in a stunning setting.

We caught up with the pair by email to learn about these new offerings at Trapper Creek.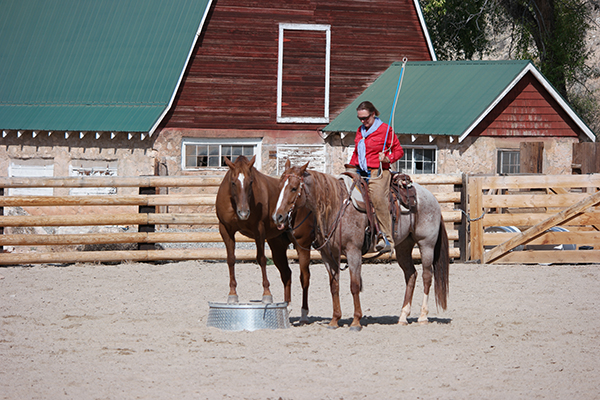 Equitrekking: What inspired you to open Trapper Creek Ranch to riders?
Peter & Marijn: We are also the owners of The Hideout Lodge & Guest Ranch in Shell. The Hideout is an upscale riding, working cattle and horsemanship guest ranch where riders from all over the world return year after year. We noticed a growing interest for dedicated clinics and horsemanship retreats amongst our guests. Because this is a totally different experience than The Hideout Guest Ranch experience, we started a second ranch experience at The Trapper Creek Ranch, also located in Shell. We teamed up with our Clinician and Trainer Farrah Green from Cody, Wyoming who aside being a long time 3-Star Parelli trainer has a well-rounded equestrian background in classic and cowboy dressage, western and other disciplines. For many years Farrah has hosted clinics in the US and Canada. Farrah was looking for a dedicated, nice ranch environment with whom she could partner. We have worked with Farrah for several years both at The Hideout and Trapper Creek Ranch. We share the same concepts and culture on horsemanship and humanship with Farrah. So this was a natural and organic choice for both of us.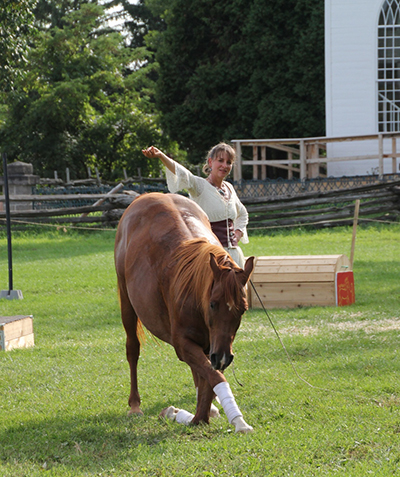 Equitrekking: What level of rider do you need to be to visit Trapper Creek Ranch?
Peter & Marijn: Limited to four participants weekly, Farrah offers a variety of natural horsemanship, Parelli and Communication clinics for different levels of riders. Given her professional and well-rounded equestrian experience, Farrah welcomes less experienced riders as well as top level riders. Farrah is extremely qualified to help riders through the different Parelli Levels and Certification.
Equitrekking: Do guest's have a favorite activity either in or out of the saddle? If so, what?
Peter & Marijn: The guests and participants in these clinics absolutely love the combination of the unique location with the clinics led by a superb trainer limited to four participants only. The daily half day clinics are combined with half day rides together with Farrah to relax and try out the new experiences for horse as well as rider, coached on the trail by Farrah. Riders have access to a variety of horses with different levels of experience and training-- from very advanced to novice. This allows for a variety of unique training experiences. At The Hideout we have close to one hundred horses and some of these will also be used in the clinics.

Equitrekking: What is most special about your location?
Peter & Marijn: The Trapper Creek Ranch's location in the Shell Valley at the West slope of The Big Horn Mountains and National Forest is truly special. We also have a small group philosophy and special clinic offers. Trapper Creek Ranch is a Natural Horsemanship Clinic & Retreat paradise where Farrah Green hosts five-day clinic weeks limited to four participants only. They can bring their own horse or work with a selection of our horses.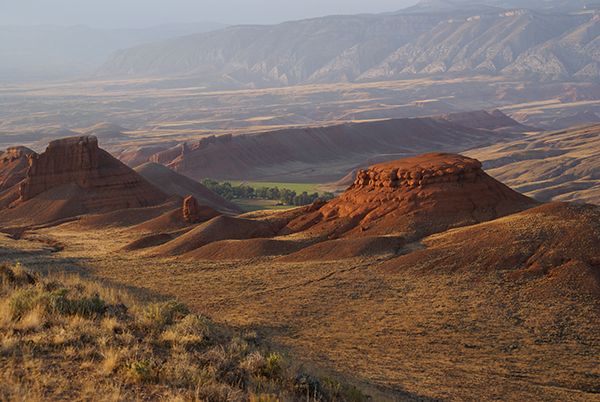 Equitrekking: What do travelers find most surprising when they visit you?
Peter & Marijn: That it is possible to blend superb hospitality, caring and a high quality natural horsemanship clinic experience at this boutique ranch. And that we really, truly care about horse and rider! Authentic Horsemanship has one simple goal: to make a positive, successful experience for both horse and rider.
Learn more about Trapper Creek Ranch on their website and in the Equitrekking Vacation Guide.