Meet Your Host- The Haas Family of A Lazy H Outfitters
Joseph Haas of A Lazy H Outfitters and his family have been taking horse pack trips into Montana's Bob Marshall Wilderness for decades. Back in the 1920's pack trips often lasted two weeks and many western artists, including 'the cowboy artist' Charlie Russell, joined the family to gain inspiration from the beauty of this natural and remote part of Montana.

Though the modern traveler often doesn't have two weeks to spare and A Lazy H Outfitters offers 5 to 8 day trips to satisfy these folks, the Haas family has continued their longtime tradition of leading riders into the wilderness to enjoy horses, fly fishing, hiking and truly getting off the grid. Learn more about what you might expect on a pack trip adventure with A Lazy H Outfitters from Joseph Haas.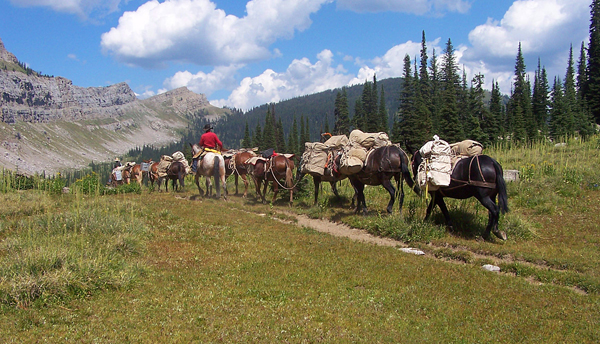 Equitrekking: What is most special about your location deep in the Bob Marshall Wilderness in Montana?
Joseph Haas: Spectacular mountain scenery that only horseback riding can get you to. You can "unplug" from the grind and the deadlines. You can really get away from the crowds and just enjoy being in this special place.
Equitrekking: What inspires you to continue to run horse pack trips after all of these years?
Joseph Haas: Our horse packing trips have been operating continuously since the 1920's. We've always had a strong connection to our horses and this spectacular country.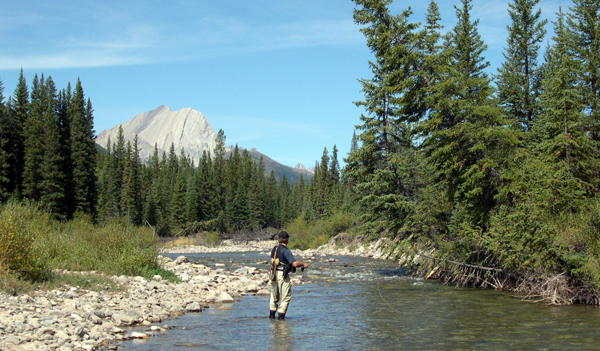 Equitrekking: What level of rider do you need to be to take one of your wilderness pack trips?
Joseph Haas: Beginner level horseback riding experience is sufficient. The mountain trails are generally rugged, so our horse packing trips are primarily trail riding.
Equitrekking: Do guests have a favorite activity either in or out of the saddle? If so, what?
Joseph Haas: Horse riding is a big part of a wilderness trip. There are many other activities that get a lot of attention including superb fly fishing, and always the chance to see wildlife in wilderness setting.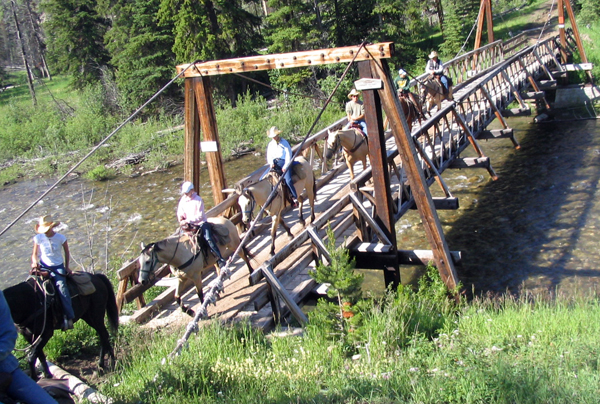 Equitrekking: What do travelers find most surprising when they visit you?
Joseph Haas: The camping is pretty comfortable. Many people think of wilderness trips and pretty rugged conditions and poor food. This is pretty comfortable camping in spacious tents with excellent food, and our guys take care of the stock and other camp chores.
Learn more about these Montana wilderness horse pack trips on A Lazy H Outfitters website and on their page in the Equitrekking Vacation Guide, a searchable online guidebook to the best horse pack trips, cattle drives, dude ranch and riding vacations.