Meet Your Host- The Alisal Guest Ranch and Resort in California
Located by the Danish Village of Solvang and the Santa Ynez Valley, The Alisal Guest Ranch and Resort offers the thrill of riding horses along 50 miles of trails coupled with fine dining and traditional resort activities like golf and tennis for a vacation that can definitely appeal to groups and families. The Santa Ynez Valley, located in Santa Barbara County, between the Santa Ynez Mountains to the south and the San Rafael Mountains to the north, may bring to mind images of vineyards and estates. Movie buffs may remember the 2004 film Sideways, which was set and filmed in the Santa Ynez Valley, along with other music videos and TV series. The home of Monty Roberts, the valley is a horse lover's paradise, with ranches and Western flair mixed with outdoor adventure activities in the nearby Los Padres National Forest.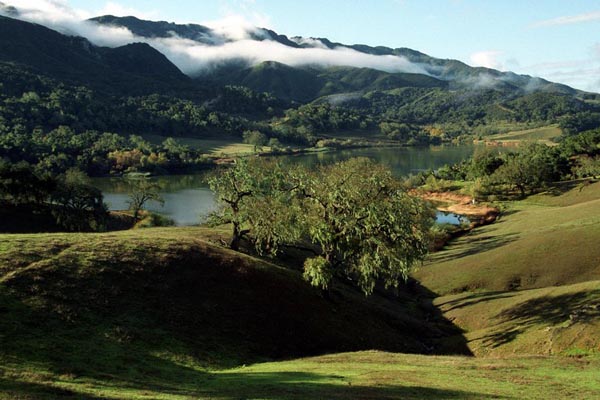 Alisal's giant sycamores, rolling hillsides and grazing cattle make for a peaceful setting. It's this setting that has attracted generations of guests throughout history, including Clark Gable and Lady Silvia, who got married in Alisal's old library, and Doris Day. Today, guests still travel to Alisal to horse ride, but also for golf, tennis, fishing and California cuisine, making it a good choice for mixed groups of riders and their non-riding companions.
We asked general manager Kathleen Cochran to tell us firsthand what makes Alisal Guest Ranch & Resort so special.
Equitrekking: What is the history of your ranch?
Kathleen Cochran: A century after Raimundo Carrillo was granted the Rancho Nojoqui, the Alisal was purchased by Charles Pete Jackson Jr., in 1943, who expanded the reputation of the Alisal in an entirely new direction – hospitality. Originally designed solely as a working cattle ranch, manager Lynn Gilliam advised the family to convert the cattlemen's quarters to guest rooms for dude ranch visitors.
On July 16, 1946, the Alisal Guest Ranch was opened for summer seasons with a maximum capacity of 30 guests. Since then, the Alisal has consistently ranked at the top of the country's resorts and has been a playground for a number of notable guests. It is still owned and operated by the Jackson Family, now into its third generation.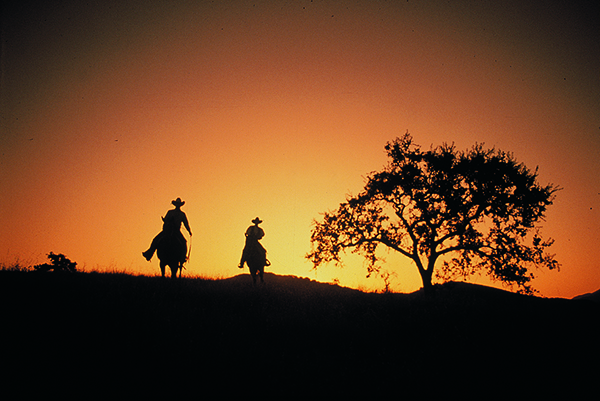 Sunset in California at Alisal Ranch.
Equitrekking: What is most special about Alisal Ranch's location?
Kathleen Cochran: A secluded jewel tucked into California's famed Santa Ynez Valley, our 10,000-acre ranch melds the spirit of the Old West with the seductive charms of today's most relaxing resorts. Just minutes away are more than 75 renowned vineyards and wineries and the charming Danish village of Solvang.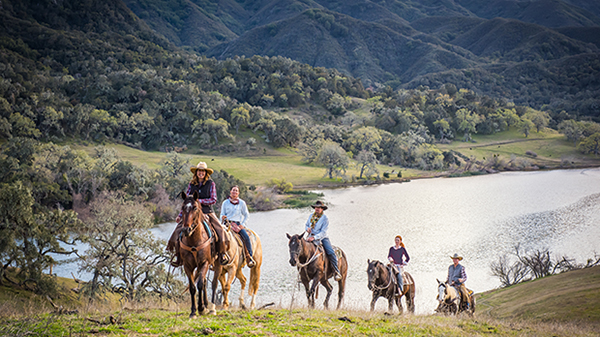 Equitrekking: What level of rider do you need to be to visit this California guest ranch?
Kathleen Cochran: We take all types of rider, novice to advanced. Fifty miles of horseback riding trails beckon, promising scenic canyons and shaded meadows full of wildlife. The tranquil waters of a hundred-acre spring-fed lake invite both the early morning angler and the afternoon sailing party. The Alisal's fresh air, mild climate and remarkable beauty invite outdoor recreation of every kind.
Equitrekking: Do guest's have a favorite activity either in or out of the saddle? If so, what?
Kathleen Cochran: We offer golf on two 18-hole championship courses, six outdoor tennis courts, fitness center and spa, year-round children's activities and center, heater swimming pool, hiking and biking, 100-acre spring fed lake for fishing, boating, archery and target shooting.

With so much to do at the Alisal and the vastness of the Ranch itself, guests are surprised at the abundance of wildlife. Nature lovers can take a self-guided hike through Deer Canyon where some 64 different animals including deer, bobcats, mountain lions and black bears reside. One hundred species of birds including our resident family of bald eagles and rare California condor can be seen from a distance.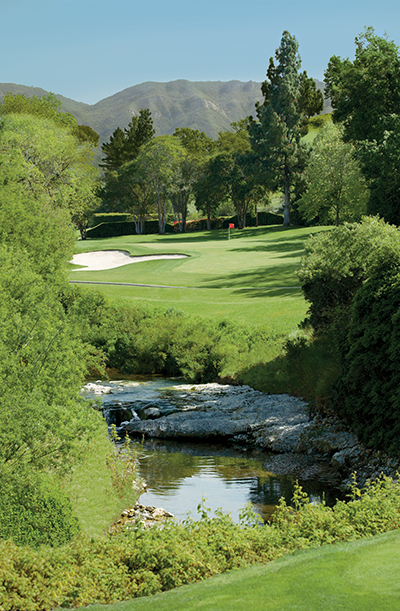 Equitrekking: What do travelers find most surprising when they visit you?
Kathleen Cochran: The amount of return guests we host each year. Our traditions that we hold dear to our guest experience and that our staff never leaves.
Learn more about The Alisal Guest Ranch Resort on their website and in the Equitrekking Vacation Guide.