Meet Your Host- Stagecoach Trails Guest Ranch, Arizona
At just two hours from Las Vegas, Stagecoach Trails Guest Ranch is a popular family retreat in the desert of Arizona. Owned by JP and Tricia McCormick work to make guests that visit feel like family, offering a plethora of activities ranging from riding horses to ATVing to lounging by the pool.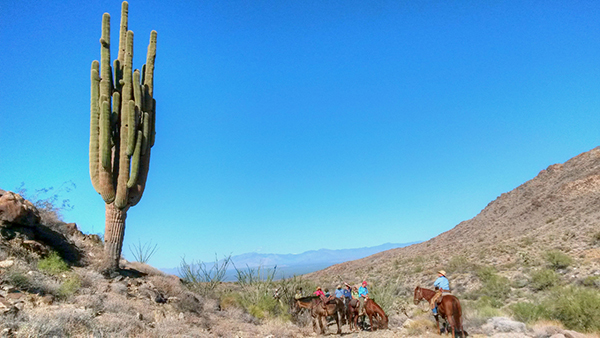 Equitrekking: What is most special about your location?
JP and Tricia: Our guest ranch is located at the foot of three mountain ranges in the Mohave desert. We offer outstanding riding where guests get to lope in the desert washes and enjoy the beautiful cactus scenery. The lands surrounding the ranch are steeped in western history with many tales of buried gold treasure, stagecoach robberies and are the home of Hualapai Indian nation who resided in the Hualapai mountains. We're on a track of land that was originally part of the Santa Fe Pacific Railroad.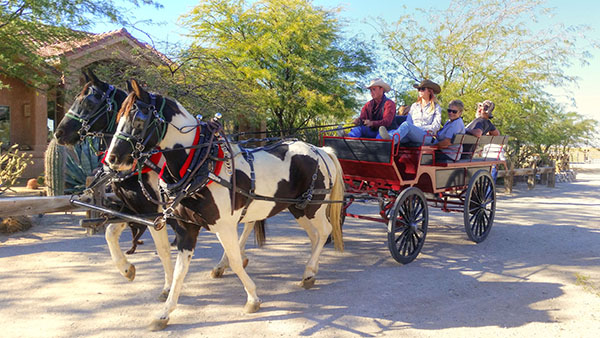 Equitrekking: What inspired you to run your ranch?
JP and Tricia: The cowboy way of life is a life choice. Once you have tasted the serene environment, slow ranch pace and wonderful wilderness, you are branded for life. This is why we live here and we enjoy sharing this little piece of western paradise with out guests.
Equitrekking: What level of rider do you need to be to visit your ranch?
JP and Tricia: We cater to all level of riders. For the novice we offer slow scenic walking rides. For the intermediary riders we offer trotting and for the experienced rider, we offer fast loping rides.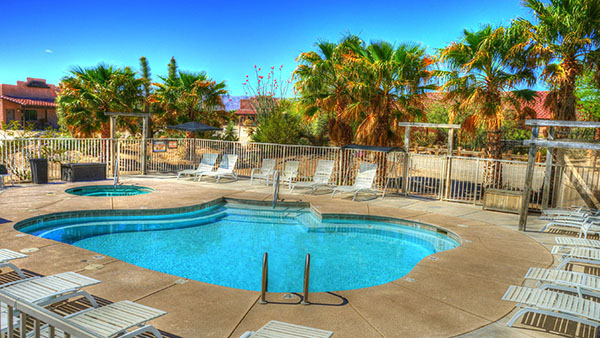 Equitrekking: Do guest's have a favorite activity either in or out of the saddle? If so, what?
JP and Tricia: Riding is the favorite activity of our guests at Stagecoach Trails Guest Ranch. With over 360,000 acres of BLM park land, our riding is second to none. As soon as you leave the coral you see nothing but beautiful desert scenery surround by cactus and mountain ranges.
Equitrekking: What do travelers find most surprising when they visit you?
JP and Tricia: This is cowboy country, the Wild West, the way it was, the way it is now. You will feel like you have stepped back in time to the old west while at our Arizona dude ranch. Plus, we're totally accessible for travelers with disabilities, which is unique and spcial.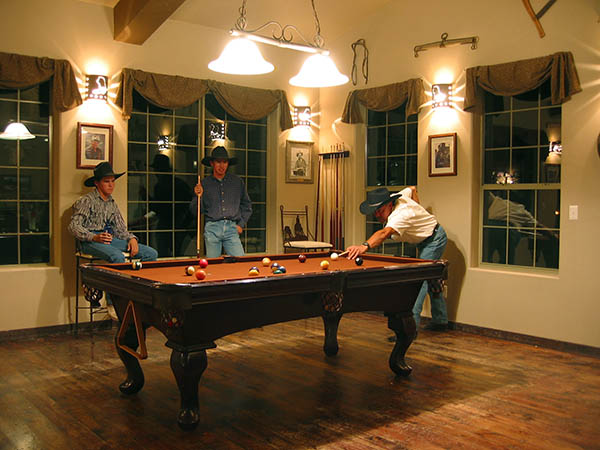 Learn more about Stagecoach Trails Guest Ranch in the Equitrekking Vacation Guide and on their website.