Meet Your Host- Shangrila Guest Ranch in Virginia
Meet two horse lovers, Gary and Julie Holmes, who have their dream job as owners of Shangrila Guest Ranch in Virginia and learn about why they decided to start this equestrian retreat.
Shangrila Guest Ranch is located in South Boston, Virginia, about an hour North of Raleigh, North Carolina, and to Gary and Julie Holmes, it truly is the mystical Shangri-La described in "Lost Horizon," the 1933 novel by British author James Hilton. The husband and wife team, who fell in love on horseback, created the equestrian retreat, so they could share their love of horses with others.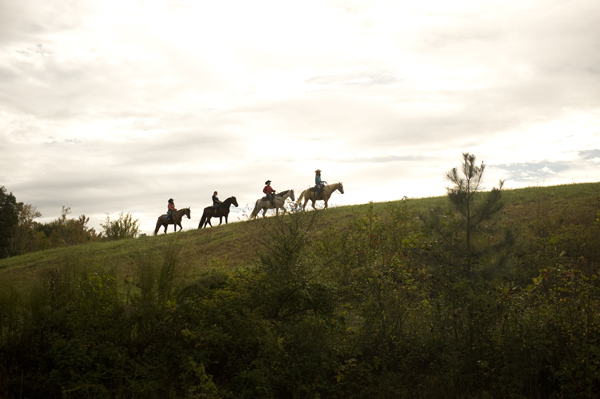 Learn about this unique horseback riding vacation destination, which also offers a variety of cowgirl getaways and horsemanship clinics in rural Virginia.
Equitrekking: What is most special about Shangrila's location?
Gary Holmes: Shangrila Guest Ranch is located in a rural community in historic Southern Virginia. South Boston is an area that has been untouched by time, where the residents are some of the most hospitable individuals that are eager to share the rich history of their home that they hold so dear. There is a strong tie between horse lovers in this area – connected by a never-ending network of trails in one of the most beautiful regions in the country; a region of rolling hills whose lakes are pristine and where rivers run wild through the lush hardwood forests.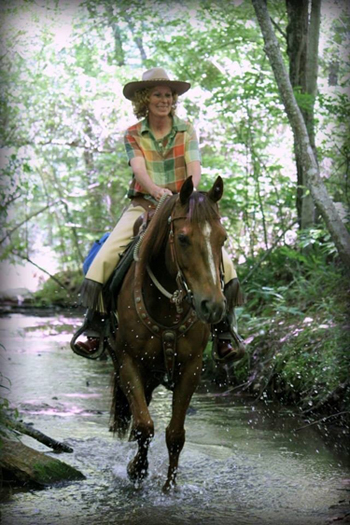 Equitrekking: What inspired you to start Shangrila Guest Ranch?
Gary Holmes: After my first trail ride in Raleigh at an hourly riding barn, I was hooked on horses. From that point, I spent the next 10 years beside several career-oriented equine professionals to be able to understand every aspect of riding and taking care of horses. I went on many trail rides and developed an intense passion for horses and desired to share this passion with someone. This is how I met my wife Julie and expressed my dream of owning and building a guest ranch.
We discovered Halifax, VA where boarders at the barn in Raleigh frequently visited on weekends for trail riding. It was like taking a step back to an area that has been untouched by time. We realized how beautiful and unique this particular area was and saw the potential it had to offer for us to fulfill our dream of owning a guest ranch and sharing our passion of horses with other people. This is how Shangrila Guest Ranch started and has grown from 60 acres to over 500 acres with an interconnected horse community and unlimited trail riding opportunities.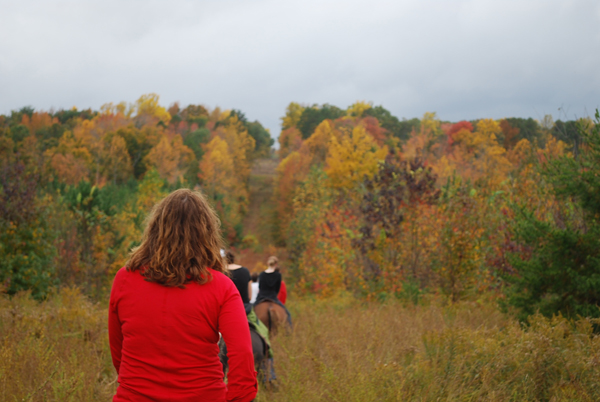 Equitrekking: What level of rider do you need to be to visit Shangrila Guest Ranch?
Gary Holmes: Any level of rider can visit the ranch and participate in the horseback riding opportunities.
Equitrekking: Do guests have a favorite activity either in or out of the saddle? If so, what?
Gary Holmes: Star gazing by a campfire, fishing in the pond, relaxing in rocking chairs on the porch and most of all experiencing a different adventure on horseback every day.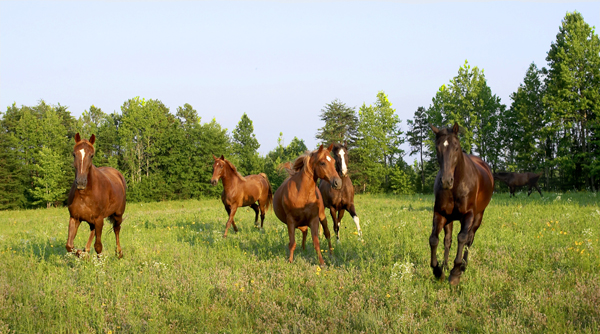 Equitrekking: What do travelers find most surprising when they visit you?
Gary Holmes: Guests are surprised by the quality of horses, variety of scenery and abundance of trails. Guests are also happy that each ride can be catered to what their ability levels are by a selection of horses and varying difficulties on numerous trails. Also that we are within driving distance of most large eastern cities.

Learn more at the Shangrila Guest Ranch website and on their page in the Equitrekking Vacation Guide, an online guidebook to global ranches and horseback riding vacations.