Meet Your Host- Rafter P Ranch in Florida
Located in Geneva, Florida, not far from Orlando, Rafter P offers horseback riding, experiential learning, yoga retreats, horsemanship retreats and helps to rescue horses and Mustangs. They welcome travelers to experience Florida on horseback. We spoke with Chezz Perlini and Nicole Perlini, the Head Horse Trainer at Rafter P Horse Training and Certified Yoga Instructor to find out more.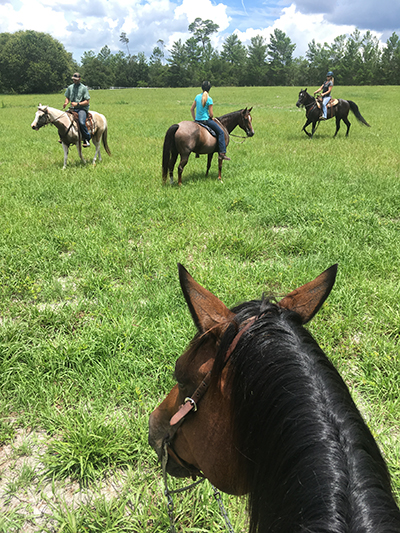 Equitrekking: What is most special about your location?
Chezz and Nicole: We have all the benefits of being in a rural ranch setting with a multitude of trail riding options, privacy, and outdoor adventures and yet, we are within an hour drive of beautiful beaches as well as area attractions such as Universal Studios and Disney World.

Equitrekking: What inspired you to own and run your ranch?
Chezz: I have been training horses for over 20 years. I started out training my own horses as a cowboy on ranches in the Western USA. I then moved into training horses for professional trainers and training barns. In those situations, I was considered a "fixer" for horses who "failed" their training programs. I began to recognize that in most cases there wasn't anything to be "fixed." Horses, like humans, are highly unique and learn in different ways. The horses that were considered failures just couldn't tolerate the one-size-fits-all training regimen that they were stuck with. Because of that, I started Rafter P Ranch where we offer programs tailored to fit each horse's and person's individual needs. Our goal is to cultivate confidence and trust between the horse and rider in a friendly, non-competitive and non-judgmental environment.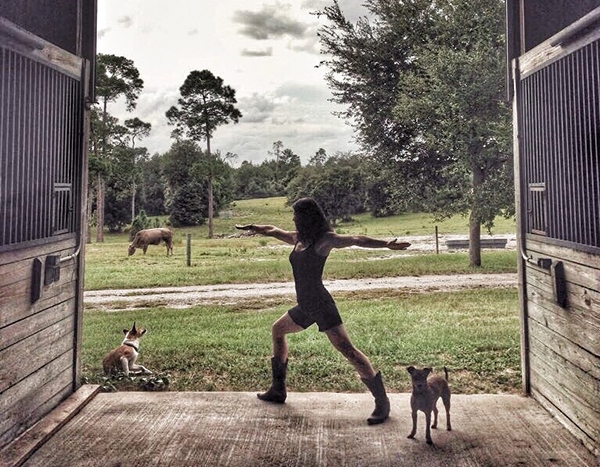 Equitrekking: What level of rider do you need to be to visit Rafter P?
Chezz: The experience is open to riders of all levels: complete beginners to advanced riders. (And beginner to advanced yogis as well.)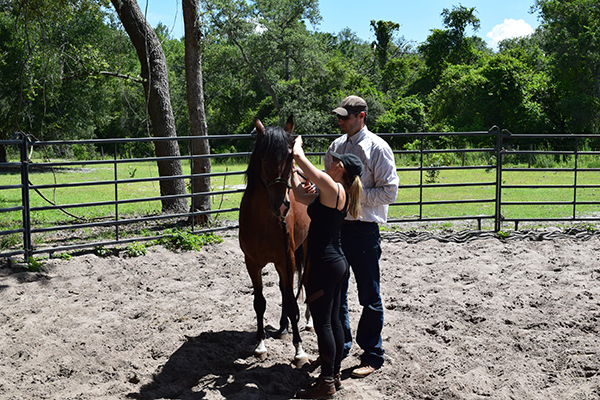 Equitrekking: Do guest's have a favorite activity either in or out of the saddle? If so, what?
Chezz: Learning to gather and drive cattle is a real highlight for the guests. It's all the more rewarding for the students because they themselves are the ones who have taught the horses the skills necessary to be able to handle the livestock.
The out of the saddle favorite has got to be going to Jeremiah's, a local ice cream shop where we hang out and take a break from the heat.

Other guests enjoy trips to the local beaches, the Premium Outlets in Orlando, or Universal Studios. (less than an hour drive) for shopping.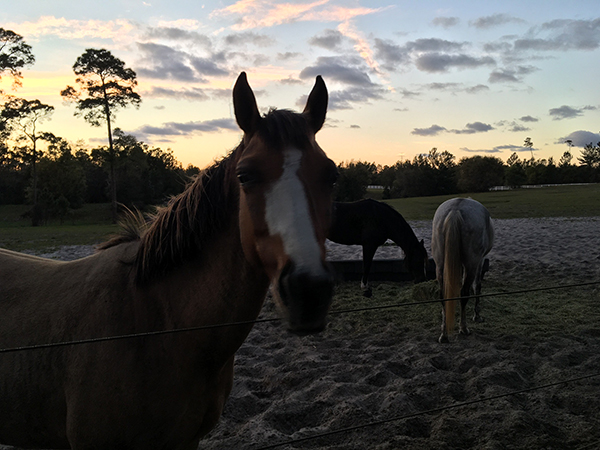 Equitrekking: What do travelers find most surprising when they visit you?
Chezz: I think what our guests find most surprising is how much personal growth they experience. The work we do helps build self-confidence, improves inter-personal communication skills and critical thinking.
Learn more about Rafter P horsemanship retreats, yoga retreats and riding vacations in the Equitrekking Vacation Guide and on Rafter P's website.