Meet Your Host- Mkulu Kei Horse Trails in South Africa
Cheryl Giacchetti and Jono Arnott have a job that many would consider a dream job, especially equestrians. They operate horse riding holidays on the Eastern Cape of the Sunshine Coast, "the Adventure Province in South Africa" through Mkulu Kei Horse Trails & Riding Holidays. Recent accolades include being honored with the Eastern Cape Tourism Board's Award of Excellence for "The Best Horse Trail" in 2009 and again in 2011. They also boast a record of changing lives, both for local kids and travelers who spend gap years with them, learning a holistic approach to horses.
We corresponded with Cheryl Giacchetti to get a rundown on what makes her African riding vacations stand out.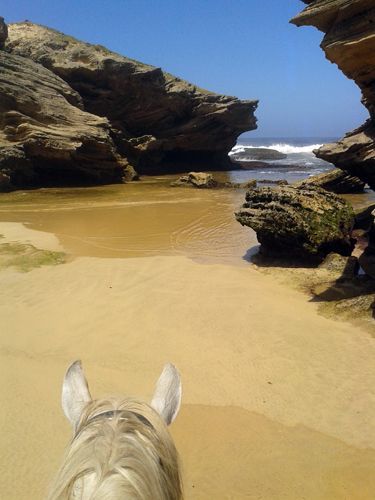 Equitrekking: What is most special about your location?
Cheryl Giacchetti: Unspoilt beaches, safari riding
Equitrekking: What inspired you to run your own riding holiday company?
Cheryl Giacchetti: Combining a passion for horses and the great outdoors and wanting to share this passion with others.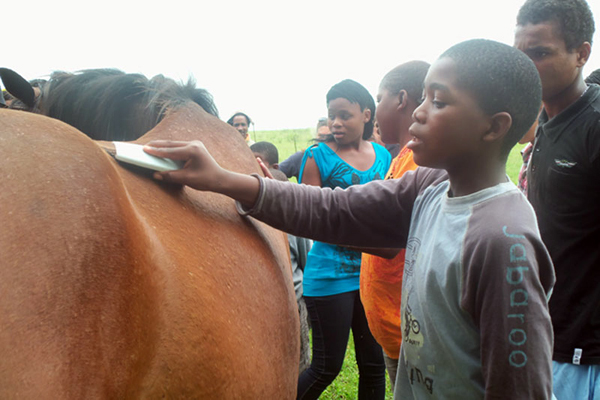 Equitrekking: What level of rider do you need to be to ride with you in South Africa?
Cheryl Giacchetti: Intermediate to advanced.
Equitrekking: Do guest's have a favorite activity either in or out of the saddle? If so, what?
Cheryl Giacchetti: Cantering along endless expanses of pristine beach.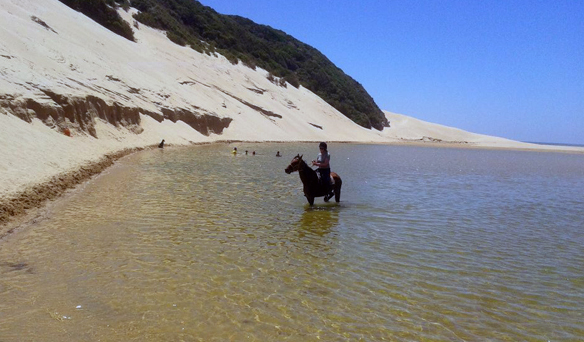 Equitrekking: What do travelers find most surprising when they visit you?
Cheryl Giacchetti: The quality of the horses and the warmth of the hospitality

Learn more on Mkulu Kei Horse Trails and Riding Holidays page in the Equitrekking Vacation Guide and on the Mkulu Kei Horse Trails website.