Meet Your Host- Kindred Spirits in Costa Rica
Terry Lillian Newton is a Certified Yoga Instructor, horse trainer, riding teacher, Liberty Horse Trainer and Certified Energy Practioner. She combines these talents to host travelers on the Caribbean Coast and jungles of Costa Rica in a variety of special retreats through Kindred Spirits. We caught up with Terry to learn about how why she started this unique business and how travelers benefit from these Costa Rica wellness retreats.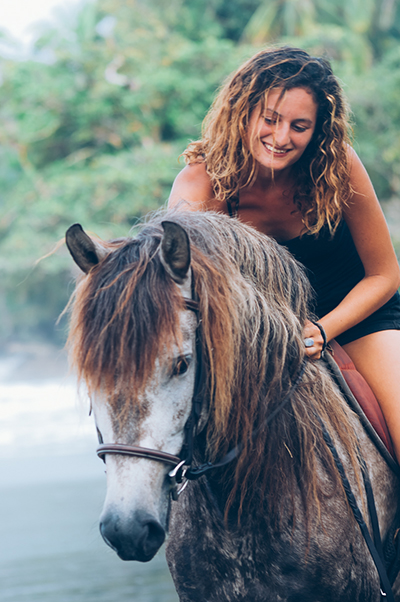 Equitrekking: What inspired you to run your own yoga and horsemanship retreat center in Costa Rica?
Kindred Spirits: Having ridden and trained horses most of my life as my passion, when I became a Certified Yoga teacher I knew the two combined so perfectly and harmoniously together. When I discovered horses loved it as much as we did, I created and incorporated our own Yoga in Harmony with Horses to our regular trek program. Through yoga with horses you build a deeper bond, creating a strong connection, by working with the physical, mental and emotional sides of both horse and rider. This builds and strengthens the relationship which has a positive effect for any riding discipline whether for competition or pleasure riding. Also, for beginners, it builds confidence, strength and balance and is very therapeutic.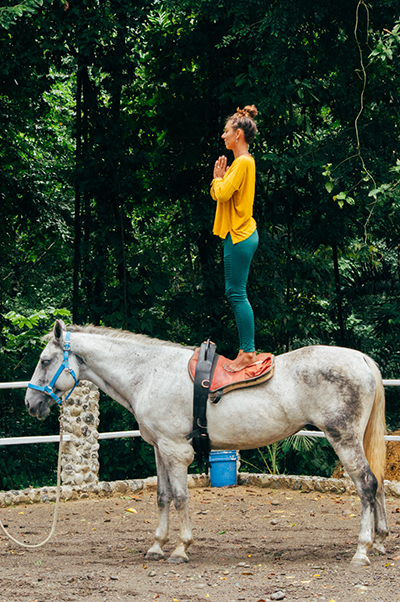 I dreamt of a wellness centre for both people and horses and so created Kindred Spirits Equestrian Wellness Centre. Its more than just getting on a horse and going on a trek. Both programs-- Yoga with Horses or the Tropical Trek Retreat-- are about building a better connection and relationship with our horses. We are healthier, happier, more confident and relaxed and so is the horse. I love what we do with a passion and feel so much happier when I see our horses enjoying themselves too! Our horses are all barefoot and almost all of them bitless. Trained at liberty with our own Holistic Natural Horsemanship methods, we create a meaningful relationship, a willing horse and a partner.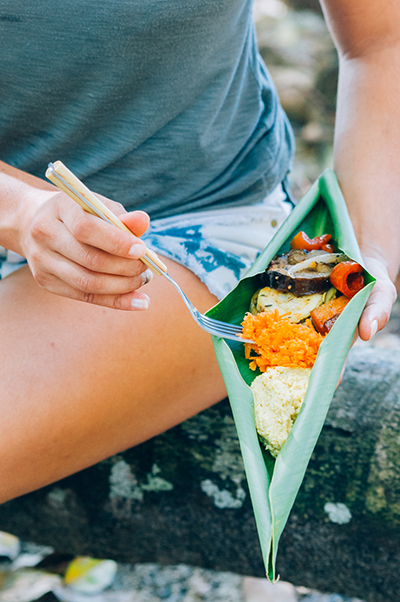 Equitrekking: What is most special about your location?
Kindred Spirits: We are located in both a tropical jungle and by the Caribbean turquoise waters, combining white sand beaches, nature and animals.

Equitrekking: What level of rider do you need to be to visit your ranch?
Kindred Spirits: Beginner to advanced for Yoga with Horses. Intermediate to Advanced for the Tropical Trek Retreat.


Equitrekking: Do guest's have a favorite activity either in or out of the saddle? If so, what?
Kindred Spirits: Yoga, Riding in Lightness, Liberty training, core strengthening, meditations… so many different, but related practices.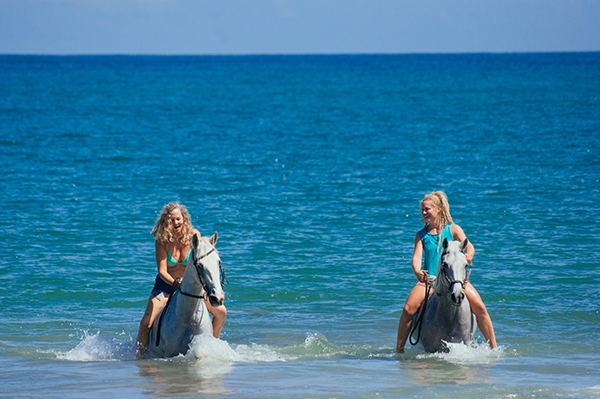 Equitrekking: What do travelers find most surprising when they visit you?
Kindred Spirits: Yoga with Horses!!!! Barefoot and Bitless. Living in the jungle so close to nature, the monkeys, parrots, toucans, butterflies, iguanas, sloths that surround us everywhere.
Learn more about Kindred Spirits on their website. Check out more great places to ride on our Travel Deals page and in the Equitrekking Vacation Guide.