Meet Your Host- Gordie Church of Safaris Unlimited
Born in Kenya and raised with the promise of adventure during every school holiday, Gordie Church mastered safari skills as a boy helping the camp crew put up tents, pack trucks and saddle horses. He guided his first safari at the age of eighteen and now has over twenty-five years experience in the bush. His untamed love of all things wild and his passion and respect for Africa's people and wildlife, makes Gordie a fascinating and inspiring character. He is completely immersed in Africa, making him a great guide for these Kenya riding safaris.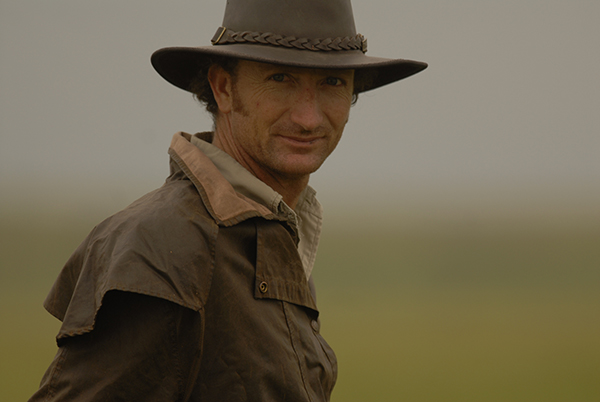 As a professional safari guide and horseman, Gordie leads riders through the Masai Mara through Laikipia, a vast expanse of wild country in the central highlands of Kenya. We asked Gordie some key questions to help travelers learn more about his riding safaris.
Equitrekking: What Is Most Special About Your Location?
Gordie Church: This area where we ride is home to an abundance of wildlife of every description. There's the mighty migration of 1,000,000 wildebeest, wide open country full of Big Game and other creatures both great and small and no fences. The temperatures are just perfect here and the footing and ground is great for horses. The Masai people whom are synonymous with the Mara. I grew up in the Mara with our horses and the Masai.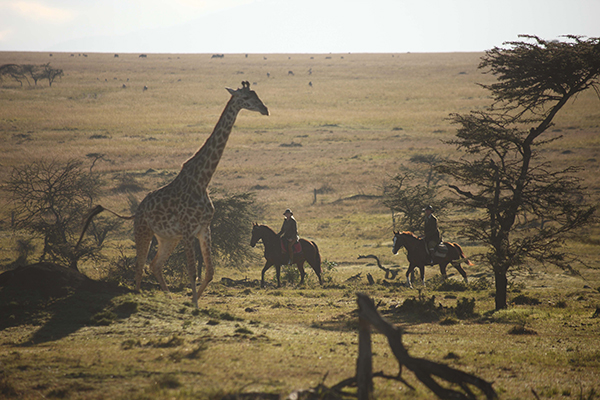 Equitrekking: What inspired you to start Safaris Unlimited?
Gordie Church: My Grandfather came to Kenya as a Missionary in 1931. I was born into 'safari.' I grew up in the bush. Safari is in our family legacy. I am totally alive when in the wilderness with our horses.
Equitrekking: What riding level do riders need for this equestrian safari?
Gordie Church: Riders should be riders that are competent at all paces. We do not accept beginners.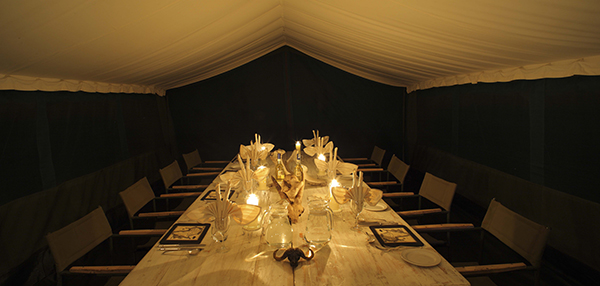 Equitrekking: What is a favorite activity for guests, either in or out of the saddle?
Gordie Church: Galloping alongside the huge herds of wildlife. Stories around the campfire with a Gin & Tonic. The nighttime roar of a lion.
Equitrekking: What do guests find most surprising about your riding safaris?
Gordie Church: The outstanding courage of our horses with Big Game and the incredible food produced for every meal every day.
Learn more about Safaris Unlimited on their website and in the Equitrekking Vacation Guide.