Meet Your Host- Elk Mountain Ranch
 in Colorado
Elk Mountain Ranch is indeed located in a very special location. As Colorado's highest guest ranch at 9,600 feet elevation, the ranch boasts the largest collection of peaks over 14,000 feet in the lower 48 states. Riding here, you are in for some spectacular views and family-friendly fun. Owners Tom and Sue Murphy, who have been dude ranching for over 25 years, shed light on what makes their Buena Vista, Colorado guest ranch special.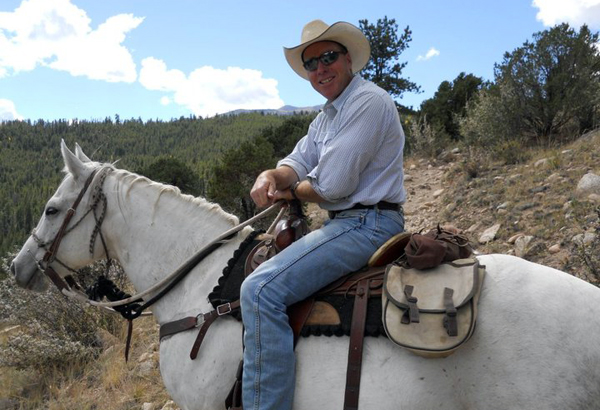 Equitrekking: I've read that Tom is an advocate of natural horsemanship. What makes your horses so special?

Tom and Sue Murphy: Our horses are unique because they do a job most horses are not able to do. They take beginning and experienced riders and make all the riders feel special. The beginning riders feel very safe and comfortable with riding in the high country environment and wranglers will work with them to build their confidence. While the experienced riders feel that the horses are very responsive to their more subtle riding cues making their riding experience the best that it can be.

Tom impresses on our staff that each time they touch or are near a horse, they are training or untraining. A horse only knows what it has been taught. We work very hard to be firm and fair with our horses- never abusive. They are such smart animals. We simply try to make the right thing easy and the wrong thing hard.
Equitrekking: Your ranch is known for its great food. Is there a particular dish or dessert that is a guest favorite?

Tom and Sue Murphy: Wow, that is a tough one…. we have so many guests that absolutely love the food. If you ask the guests, you would get so many different answers from Lasagna Florentine to Barbeque Beef Brisket to Brandied French Toast. Tom's favorite would have to be the Eggs Benedict, and Sue's would be the Beef Tenderloin. A new one that we have tried this summer is the steak rub. It is so very easy and delicious!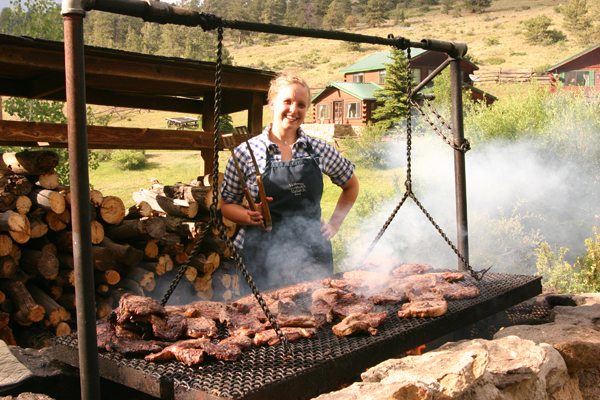 Equitrekking: What is your favorite aspect of running a guest ranch and how did you get involved with this business and the Western lifestyle?

Tom and Sue Murphy: Our favorite aspect would have to be the people. We meet so many different and wonderful people from, not only all over the USA, but from around the world. Combine that with the horses and the largest collection of 14,000 feet plus peaks and it is pretty special. We must add that our staff (the majority) have become very special parts of our's and our children's lives. We have been to and in numerous weddings, godparents for staff children and simply kept in touch with so many of these wonderful young folks. This will be our 27th year in dude ranching so the number of people that have touched our lives has been amazing.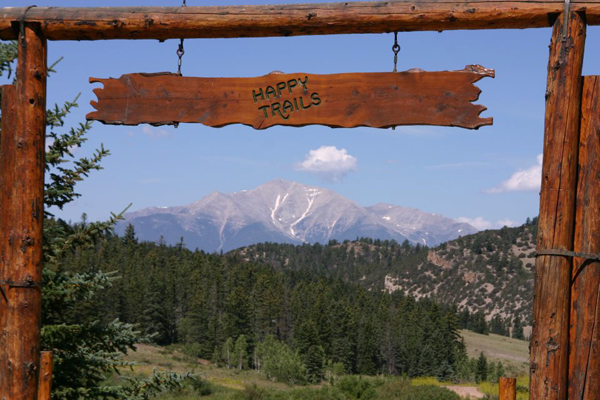 Equitrekking: Do guest's have a favorite activity either in or out of the saddle? If so, what?
Tom and Sue Murphy: The riding is incredibly popular with all our views and riding terrain. But, the full-day whitewater raft trip on the Arkansas River takes a close second. Buena Vista is the whitewater capital of Colorado and the Arkansas river just has amazing rafting opportunities. Over the past few years the shooting sports have become increasingly popular. The guests really enjoy the opportunity to do the archery, marksmanship and trapshooting tournaments.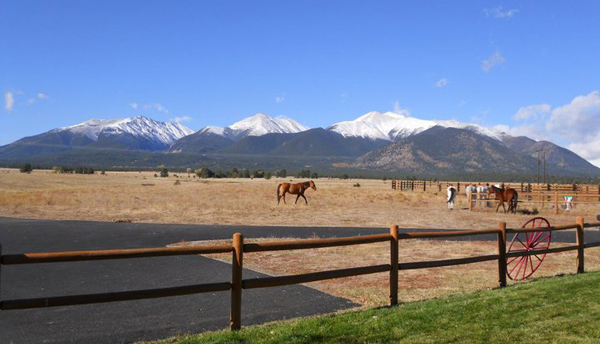 Equitrekking: What do travelers find most surprising when they visit you?

Tom and Sue Murphy: The welcoming staff. We strive very hard to bring in young folks that have a desire to serve. Our goal is to provide "the best" vacation experience to our guests. We do not take this responsibility lightly.

Learn more about Elk Mountain Ranch. Check out Elk Mountain Ranch's page in the Equitrekking Vacation Guide, a searchable online guidebook to dude ranches, guest ranches and horseback riding vacations. Elk Mountain Ranch is also featured on Top20Ranches.com, showcasing 20 of our favorite North American dude ranches.
Get an Elk Mounain Ranch recipe for a favorite dessert- Chocolate Satin Mint Cake.