Meet Your Host- Adventure Horse Trekking New Zealand
Angie and John Wall manage Adventure Horse Trekking New Zealand, which leads riders through Central Otago on New Zealand's South Island, known for its fruit production and award-winning wines. Read about the experience!
Guests savor local wines in the evenings while riding by day through iconic alpine valleys and hills. Trail rides are from three to eight days long, utilizing pack horses and at times a support vehicle. The tracks taken are those of Moari hunting parties, pioneers and gold miners, linking guests to the history of the stations through which they travel. We interviewed the duo to learn more about these trips and riding New Zealand.
Equitrekking: What is most special about your location?
Angie: We have some of the best scenery in the world, ranging from mountainous terrain up to 6000 feet in elevation to glacial lakes and rivers. It's 100% pure New Zealand riding, through private land and national parks around Queenstown, Wanaka, St.Bathan's gold mining town and Southern Alps.
Equitrekking: What inspired you to run your ranch?
John: We purchased our high-country farm on New Zealand's South Island because it was perfect country to allow us to breed our horses for the type of terrain that we ride through and over.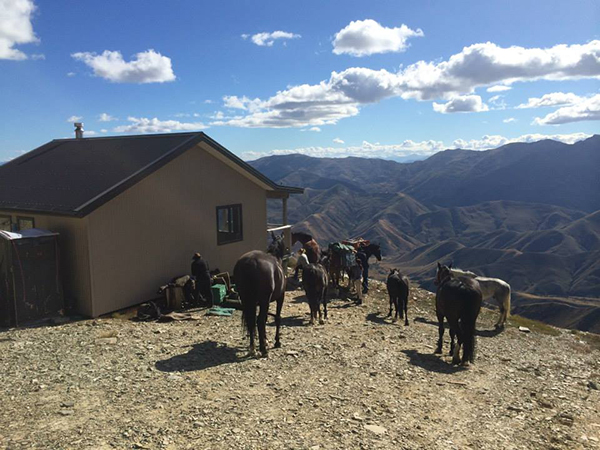 Equitrekking: What level of rider do you need to be to visit your ranch?
John: We cater for all levels of riders, with several differing trail options.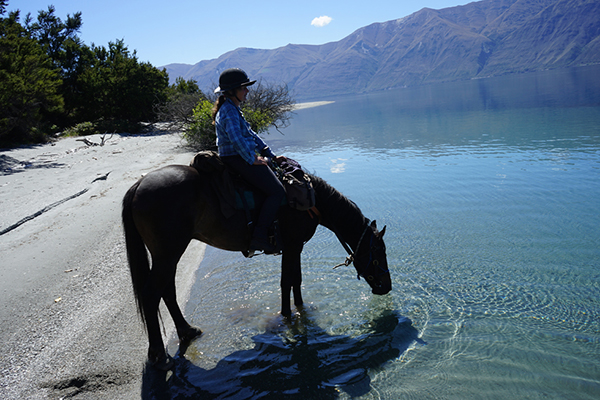 Equitrekking: Do guest's have a favorite activity either in or out of the saddle? If so, what?
Angie: Guests enjoy the small personal groups, especially if they are travelling alone. In addition, they meet the station (ranch) owners and find out about station life, stock, the history of the area and culture.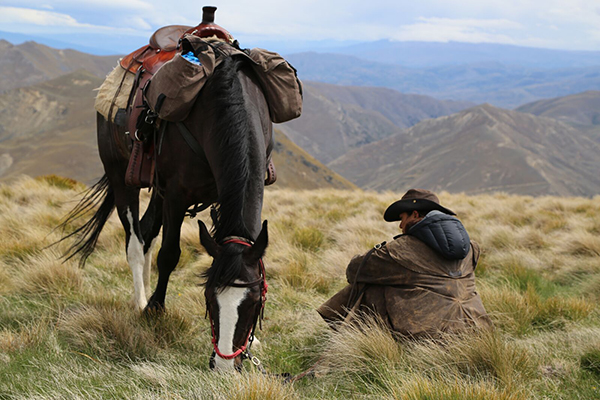 Equitrekking: What do travelers find most surprising when they visit you?
Angie: The fact that we transport our horses to some of the best scenery in the South Island and provide so many different choices of trails. Riders return each year to do a different riding vacation with us.
Learn more about the many riding vacations and adventures offered by Adventure Horse Trekking by visiting their website and checking out their page in the Equitrekking Vacation Guide.

SaveSave