Meet Your Host- Rocking Z Guest Ranch in Montana
Located just North of Helena in Wolf Creek, Montana, the Rocking Z Guest Ranch is in the part of the Rocky Mountains called the Baldy's. It is just east of the Continental Divide. Family owned and run by ranchers and horse trainers Zack and Patty Wirth and their daughter and son-in-law Maria and Ben Anderson, this dude ranch caters to all levels of riders, imparting knowledge of Parelli Natural Horsemanship and offering endless country for trail riding.
We caught up with Patty Wirth to learn more about the Rocking Z and what draws guests for family vacations and top horseback riding.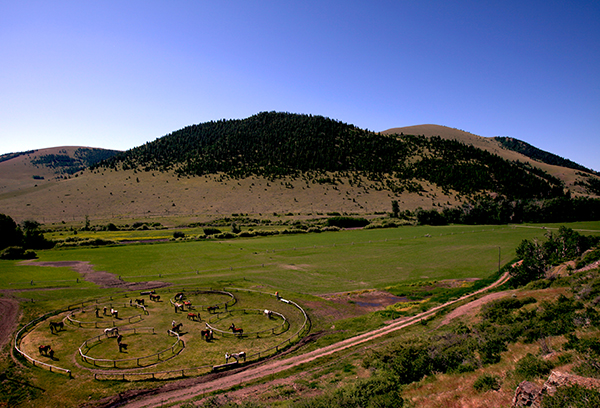 Equitrekking: What is most special about your location?
Patty Wirth: Beauty, silence, and variety. Our location has a great combination of terrain following the water course up the valley to the tops of the mountains and along the ridges. Our area is about 20% trees, so there are lots of openings to grant views of up to and over 200 miles. There are many opportunities for trotting and long canters. Each ride takes you to new areas and different terrain.
Equitrekking: What is the history of Rocking Z Ranch?
Patty Wirth: Our families came to Montana in the 1870's and 1880's. We grew up as traditional ranchers. As a family facing economic realities, we decided that bringing guests was the best way to use our location and talents. The bank agreed to our business plan and financed the changes we needed to become a guest ranch in 2000. We built new buildings for the guests, remodeled the home Zack's father built in 1964 to be the kitchen, dining room, and lodge. The farm shop was remodeled to a saloon and we built a traditional barn.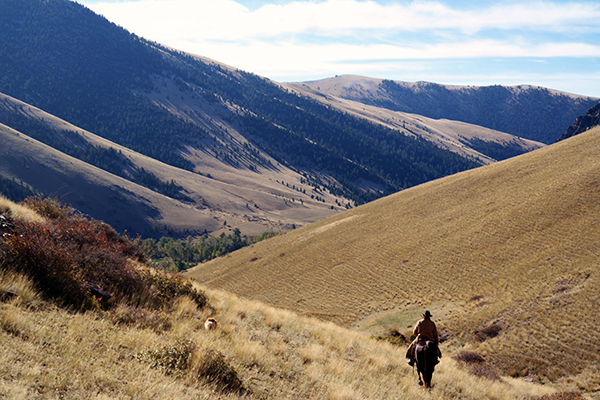 Equitrekking: What level of rider do you need to be to visit Rocking Z Guest Ranch?
Patty Wirth: We take all levels of riders. Advanced riders are stimulated with the excellence of the horses and the variety in the rides and equine activities. We do a great job of teaching beginners. Everyone learns and enjoys what we offer and teach.
Equitrekking: Do guests have a favorite activity either in or out of the saddle? If so, what?
Patty Wirth: Helping to chase the herd of horses in from the field where they spend the night over a mile away. They are happy to be so relaxed and feel like part of our family.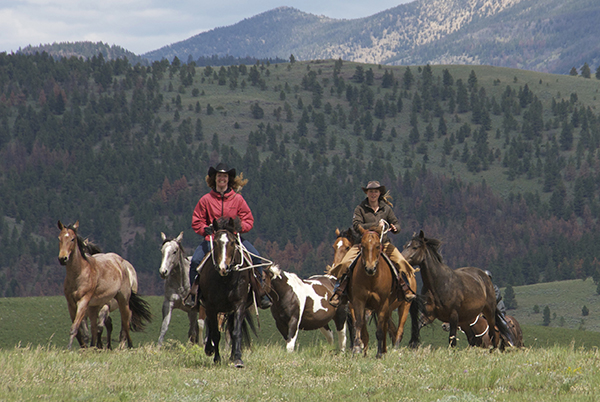 Equitrekking: What do travelers find most surprising when they visit you?
Patty Wirth: They are most surprised when their horse catches them when they go into the lot in the morning.

Learn more about Rocking Z Ranch and check out the Rocking Z page in the Equitrekking Vacation Guide.