Life After the Racetrack – Retraining Racehorses for New Careers
Potential new careers for a racehorse and understanding racehorse retraining from leading racehorse trainers at Jonjo O'Neill Racing.
Like all of us, there comes a point in a racehorse's career when they must retire.

Whether down to age or injury, a racehorse's time on the track is normally over before they reach 10 years old and in the case of jump horses, there is not the lucrative option of being put out to stud. Even for flat race horses, only those from the very best blood lines are put into stud, leaving the majority to retire when they are in their physical prime.

So where can they go from here? Still in their prime and in top physical condition, what is left for these great animals when they hang up their saddle?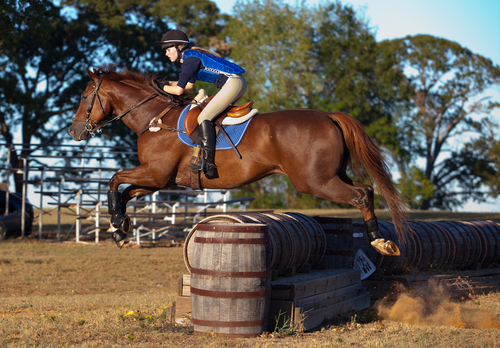 New careers for retrained horses

For many owners and trainers, finding a suitable new home for an ex-racehorse is extremely important. These intelligent creatures are familiar with humans, and have a huge potential to be retrained into a new career.

So what are the potential new careers for a racehorse?

Bred for speed, agility and strength, many ex-racehorses are able to enjoy extremely fruitful careers in dressage (such as two time Gold Cup winner Kauto Star), eventing, and show-jumping. They are already used to a regular training schedule and would certainly be able to enjoy great success within this new career. Ex-racehorses have also been trained for trailing and general riding careers.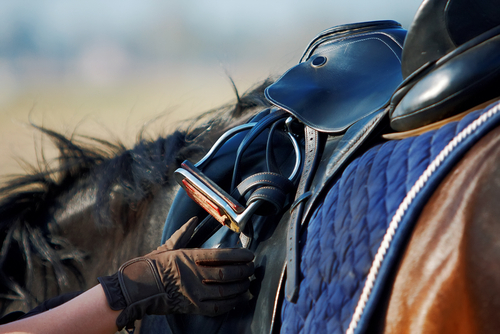 Understanding racehorse retraining

The retraining of an ex-racehorse takes patience, but can yield great results. However, it will take some time for the horse to forget his old training schedule and skills and learn new ones. More often than not, it is recommended that your turn a retired horse out to pasture for up to six months. This will enable him to forget his old schedule and be fresh for a brand new start.

In many cases, a racehorse can be in their stalls for up to 23 hours a day, so they will need time to adjust to their new surroundings. During this period, try to match their routine as closely as you can to how it was previously, giving them time to gradually get used to their life away from the track.

Adjusting to their new life

Once a horse leaves the racetrack and the routine that this brings, they will find it difficult to adjust. They will be used to aspects that are unique to racing, such as being mounted whilst walking and being ridden with short stirrups, so the horse will have to get used to a new way of doing things.

Even stopping is different, as shortening the reins and leaning forward will encourage a racehorse to go faster and not come to as stop as you would expect.

You will also need to consider that racehorses are used to riding out in company, so may be nervous or insecure when riding out alone. They may also not be used to receiving much human contact, so be prepared for the horse to toss his head and grind his teeth until he is used to regular contact.

Helping a former racehorse adjust to their new life will take a lot of patience. You will need to be calm and confident and ready to deal with whatever is thrown at you. No two horses are ever the same and some will adjust faster than others, while others may never fully make the transition away from their life at the track.

What retraining a racehorse does offer is an incredibly rewarding experience that will give a great animal a chance at a worthwhile life after racing. In return, you can be sure of an exciting experience and the thrill of seeing all of your hard work come to fruition.


This is a guest blog post supplied on behalf of leading racehorse trainer Jonjo O'Neill Racing.