Lexington, Kentucky for Horse Lovers
Touted as the "Horse Capital of the World," Lexington, Kentucky is a great place for singles, families and groups to enjoy a variety of horsey excursions.
I've traveled to Lexington more than a few times to enjoy great equestrian sporting events like the Rolex Three Day, for horse conferences and to film for Equitrekking. If you love horses, this is a great place visit!
Don't miss these equestrian adventures in Lexington that you can enjoy out of the saddle... or in!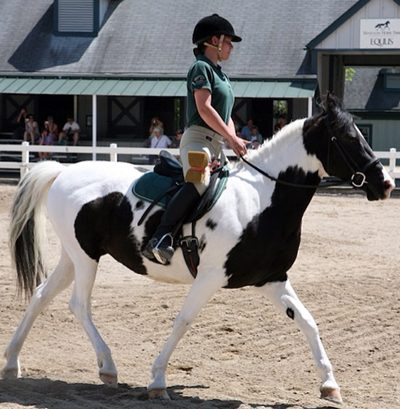 See the Parade of Breeds at the Kentucky Horse Park and check out exotic horses including beautiful black Friesians, Marwari horses, Draft horses and more.
See and Do
Horse Farm Tours are abundant in Kentucky and run throughout the year. You can create your own tour or hop on a guided tour with Unique Horse Farm Tours, which takes travelers behind the scenes at Keeneland Race Course and to some of the most beautiful and historic horse farms in the area. Blue Grass Tours combines a tour of prominent Thoroughbred horse farms with a trip to one of Kentucky's famous bourbon distilleries on their Horses, Hooch & History tour. Other tour options include Thoroughbred Heritage Tours and Horse Farm Tours, Inc. If you want to go it alone, Three Chimneys Farm, Old Friends at Dream Chase Farm and WinStar Farm are just a few that are open to the public. Call ahead!
You can't miss the Kentucky Horse Park, where competitions, famous horses, exotic breeds and museums reside, including the impressive International Museum of the Horse.
Watch Equitrekking's video tour of the Kentucky Horse Park.
The American Saddlebred Museum is located on the grounds of the Kentucky Horse Park. This horse museum is dedicated to Kentucky's native breed of horse and showcases the largest collection of Saddlebred artifacts in the world.
Sunburst Horsemanship School is a fun idea for urban families looking to introduce their children or themselves to horses. This farm in Nicholasville, just outside of Lexington, gives lessons in hands-on experiences with horses. Learn how to groom and tack up a horse or equine psychology and physiology. For riders who do want to saddle up, you may join classes in dressage, hunt seat and more.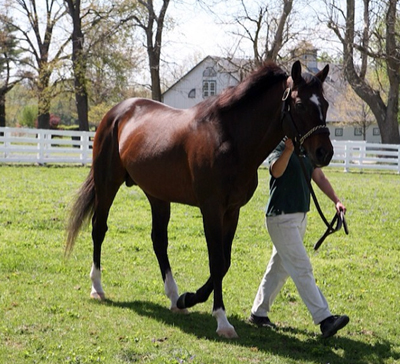 Cigar, a retired American Thoroughbred racehorse, is one of the champion horses you can meet at the Kentucky Horse Park.
Shop

For equestrians and horse lovers looking to shop, the Kentucky Horse Park has a nice gift shop. Also check out Bob Micklers (1093 West High Street
Lexington, KY 40508) and The Tack Stop of Lexington (1510 Newtown Pike, Suite 124, Lexington, KY) for equestrian gear and gifts.

Ride
If all of the pretty horses and that Kentucky Bluegrass has you ready to saddle up, there are a variety of destinations that welcome riders. Beginners can saddle up at the Kentucky Horse Park. More experienced riders may want to consider these Kentucky horseback riding options.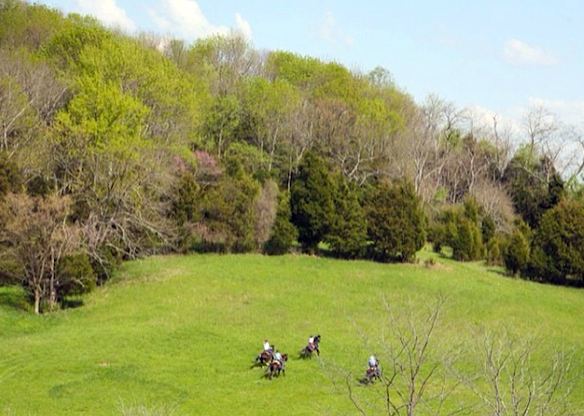 Galloping through the hills with the Big Red Stables in Kentucky.
Eat
Locals have recently recommend Windy Corner Market and Restaurant (4595 Bryan Station Road, Lexington, Kentucky 40516) as a great place to eat near the Kentucky Horse Park. Resembling an old country store, this casual local eatery has budget-friendly options, is open for breakfast, lunch and dinner and is situated among Kentucky Horse Farms about a 15 minute drive from the Horse Park.

Have a recommendation for something we've missed? Let us know on Facebook or Twitter or connect with us on Instagram @equitrekking and @darleynewman.