Keystone, Colorado - An All Seasons Destination for Great Horseback Riding
Hiking, biking, horseback riding, golf, white-water rafting, lake activities, fly fishing, live music, craft beer, fabulous food: Keystone has it all.
I have been skiing in Keystone for 35 years, so it was a dream come true when my husband and I purchased a townhouse this past February in the River Run area, just walking distance to the slopes.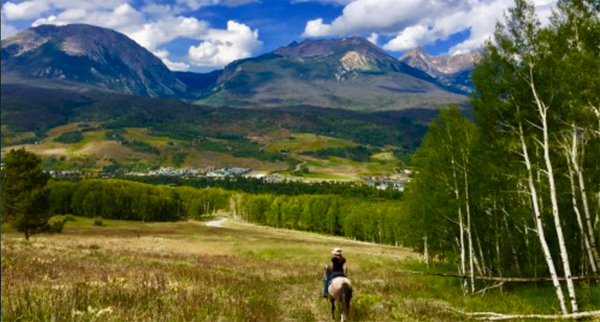 This August, we returned to spend our first summer in our new home. I now understand the saying 'Buy for the winter, stay for the summer'.
We began our trip with a hike at Loveland Pass. The elevation is 11,990 ft, so we just did a short walk to the hidden lakes. There is a great parking area which is only visible when you drive down toward Arapahoe Basin.
One of the most wonderful things about summer in Keystone is the flowers. Not just the wildflowers, but the flower displays throughout the River Run village.
I am a keen horseback rider, so I had booked myself an early morning ride at The Keystone Stables. I was lucky enough to only have two other people on the ride with me. I started with the two-hour ride and our wonderful guide, Ford, shared great insight into the history of the area. I highly recommend this ride. One thing that really stuck out in my mind are the bear claw marks on the Aspen Trees!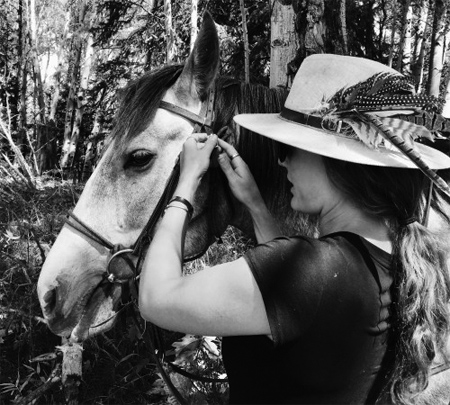 I also did a one-hour trail with Eric, which takes you on the opposite range near the River Golf Course. The Keystone Stables also offers draft horse clinics, pony rides, wagon dinners, and weekly events. I am a horse photographer so I was able to get some wonderful shots, especially of the Percheron draft horses. You can book through Keystone Resort .
Golf was on our agenda. My husband has been playing for awhile, but I am new to the sport. I have to say that I absolutely loved The Ranch Course at Keystone, but my husband preferred The River Course. We were able to play both courses a few times. They are in excellent condition and offer extreme altitude changes, which I am pretty sure helps the ball goes further! The views are incredible, and the staff is helpful, friendly, and professional. I also did a clinic at The River Course which included lunch for $25.00! Again, you can book directly through Keystone, and they also have 'Stay & Play' packages.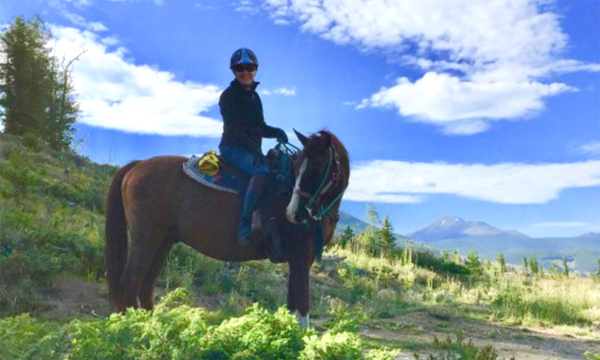 Our next hike was again from the top of Loveland pass, a steady uphill hike that ends up with great views towards Keystone. I have to admit I was still grappling with the altitude and had to keep stopping on the way to take deep breaths. We also combined this with a trail at the top of Keystone Mountain -Dercum Hiking Trail-which takes about one hour. If you do it on a Friday, you can enjoy the live band playing at the top of the mountain in the afternoon.
Afterwards, we decided to walk down on the service road where we were lucky enough to catch the mountain bikers hurtling down the mountain. I would like to try this, and I know they have some beginner clinics you can do. We certainly earned our burger at The Kickapoo Tavern!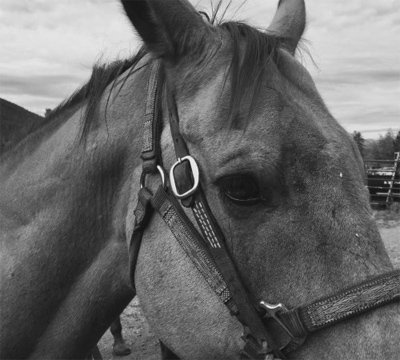 I was fortunate enough to be in Keystone during the eclipse. Arapahoe Basin hosted an eclipse party with a free lift the mid station. There was quite a turnout, and I was glad I made the effort. I hiked up above the tree-line and found myself a perfect perch. A very generous couple had given me half of their eclipse glasses, so I was able to view it perfectly. I was amazed how quickly it became very cold -my fingers were frozen- but a hot chocolate soon fixed that. The walk down from mid station is very picturesque and the views at Arapahoe really are beautiful.
My favorite place to ride was Gore Range Outfitters. You can choose from two hours to a longer picnic ride which leads to a cabin in the mountains. I did both, and I have to say I really enjoyed them. The horses were perfect and I also got to have a canter… again, amazing scenery and my guide, Adrienne, was very experienced, helpful and knowledgeable. I think the photos speak for themselves….
I haven't forgotten about eating! So much to choose…. I love The Inxspot for breakfast (and great coffee)- very casual and cozy. Plus, they encourage you to talk to each other and not focus on your phone. My favorite on the menu is the Garden Bowl. They also do lunch and happy hour.
For dinner, I recommend Alpenglow Stube, Keystone Ranch, Kickapoo Tavern, Keystone Resort, Bighorn Bistro & Bar, Snake River Saloon, Pizza 101, The Inn at Keystone, and my all-time favorite being Ski Tip Lodge.
Ski Tip Lodge is a historic stage-coach stop converted into a charming, rustic, upscale B & B. The dining experience is made even better due to the excellent wine pairing by Sommelier Megan. We visit every time we go to Keystone and are never disappointed. I love meeting new people while enjoying a nice dessert by the fireplace.
We also went to the Tiki Bar on Lake Dillon, and we were ready for a drink after biking there from Keystone, great views and casual plus you can catch the sunset.
Also, most weekends, there is an event in the River Run Village with food tasting, beer tasting, food and wine festivals plus live music and lots of activities for children.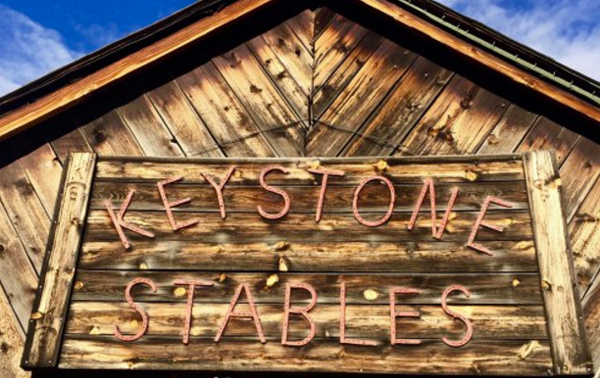 There are some wonderful craft breweries in the area. We tried a new place in Frisco called Outer Range Brewing Company. Great selection of craft beers – Belgians and IPAs. I also loved the glasses they use, will defiantly pick some up.
Our son joined us for our last couple of days, and we played some golf, had some great meals. He and I also hiked to Mohawk Lake, just outside Breckinridge.
This hike was recommended to me, and I hear it is quite busy on weekends. Luckily, we were able to do it during the week. It is classed as moderate and the last bit is quite steep, but very well worth it. I loved it, and my camera was working overtime! Great waterfalls, lakes, old cabins, leftover mining equipment and incredible views. It took us about four hours all in.
So, this was my summer trip to Keystone. I loved every minute of it and can't wait to go back…Next time to SKI!
About the author: Kate Stoupas has been a photographer for over 40 years. She produced her first documentary film a few years ago and recently started her blog, Around the world with Kate.com Lover of travel, horses, skiing, hiking, great food and wine she is constantly searching out the best of each. Kate is currently a contributor to Getty Images and also focuses on raising money for equine rescue.