Israel Horseback Riding Vacations Photo Journey
Interested in horseback riding in Israel? Check out these photos from Sirin Riders, a riding holiday outfitter that leads equestrians on riding adventures throughout Israel.
The country of Israel is an increasingly popular destination for riding vacations. Combining ancient history, vibrant culture, diverse landscapes, colorful markets and Israeli cuisine, riders can travel a variety of trail riding routes through Galilee, the Judean Desert, Negev Desert, Carmel Seaside and beyond. Riders may follow in the footsteps of ancient pilgrims to Jerusalem on horseback and enjoy out of the saddle adventures, like floating in the Dead Sea, a walking tour of Nazareth, a city tour of Jerusalem-- all the while meeting the local people who truly make your travel adventures so special.
Enjoy the photos below from Sirin Riders' various riding holiday itineraries and see what you might experience if you ride Israel.
A large region in northern Israel, Galilee's rocky terrain, mild temperatures, rural pastures, bucolic springs and high mountains are great for exploring on horseback.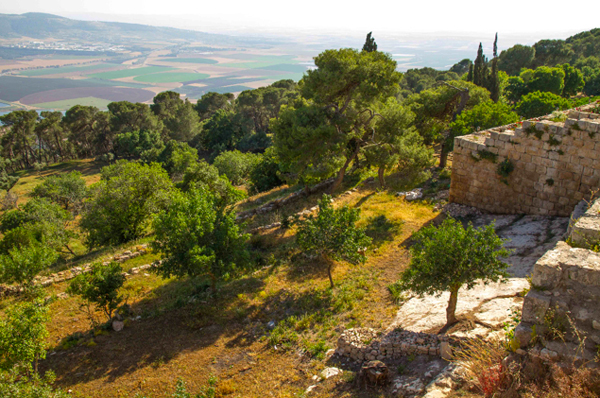 Views from a hilltop of the sparsely populated Galilee region. Few roads connect the communities in the Galilee. This remoteness has allowed distinct cultures to continue on uninterrupted for generations.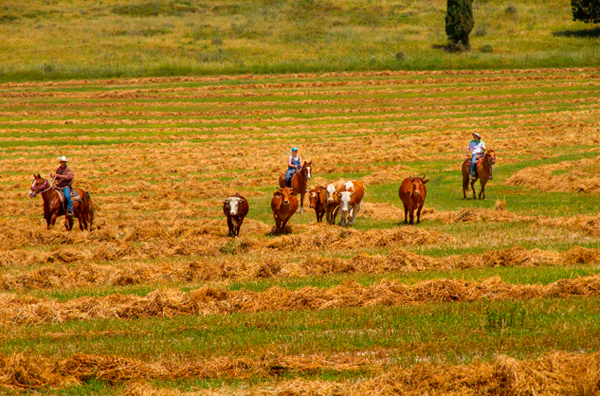 Playing cowboy in Israel! In the Galilee region, riders may pass orchards, cattle ranches and breathtaking scenery.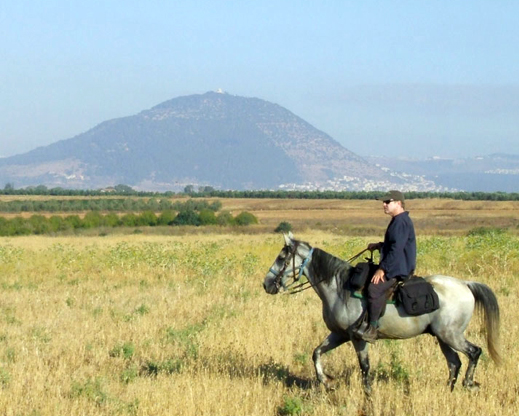 Christian pilgrims flock to this region to visit sites where many of the miracles of Jesus occurred. Mount Tabor, seen here, is believed by many Christians to be the site of the Transfiguration of Jesus.
Watch the above video to see more images from riding in Israel.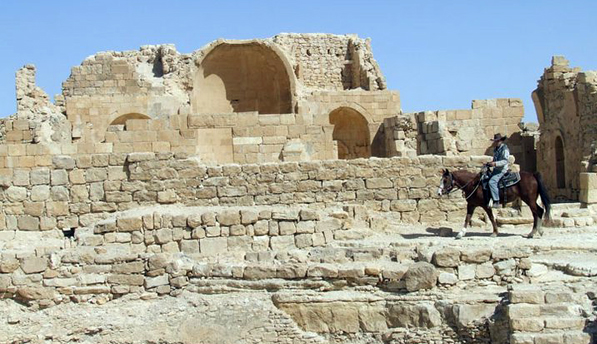 The Negev Desert in the south covers more than half of Israel and is its largest wilderness area. There are various archaeological ruins in the Negev.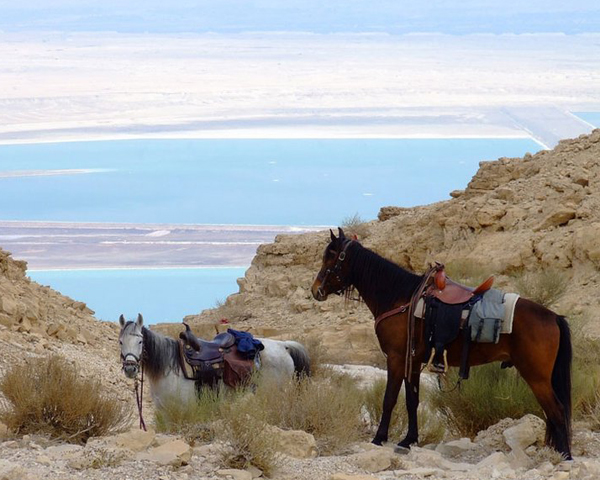 Horses rest by cliffs overlooking the Dead Sea. Riders trek along an old mule path, into the Dead Sea Valley, and down toward the lowest lake on earth.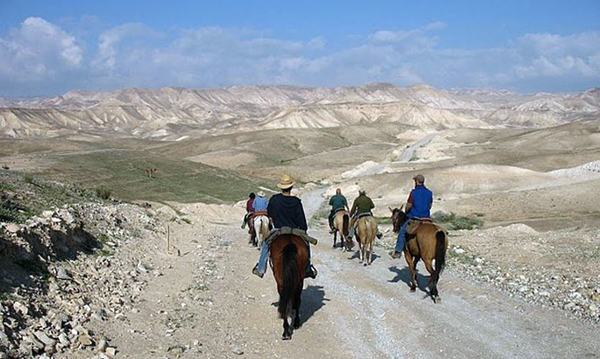 Riding through the Judean Desert where dramatic, desolate landscapes with steep cliffs, ravines, hidden caves and surprising wildlife abound. The Judean Desert is east of Jerusalem and descends to the Dead Sea.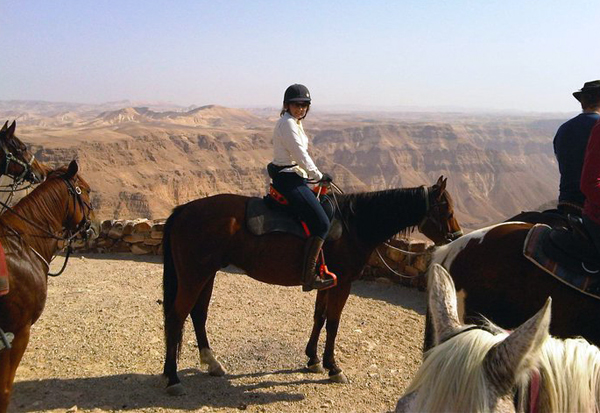 Taking in the views near Tze'elim Canyon, one of largest and most stunning canyons of the Judean Desert.
Check out more photos of riding Israel from Sirin Riders on their page in the Equitrekking Vacation Guide and on the Sirin Riders website.