Ireland Horseback Riding Vacations Photo Journey- Ring of Kerry
Wonder what it's like to horse ride Ireland's lush mountains and countryside, historic manors, and dramatic beaches? Join us on a photo journey of horseback riding vacations in Ireland.
by Darley Newman
One of the world's top horseback riding vacation destinations is Ireland. The beautiful terrain, interesting history and charming people combine to give smiles to most people who saddle up in Ireland. In this Ireland Horseback Riding Vacations Photo Journey, we're profiling some of the most popular horse riding destinations in Ireland, including the Ring of Kerry, Mount Juliet, Galway and beyond.
Ring of Kerry Horse Riding
There's a reason why County Kerry on the coast of southwest Ireland is one of its most popular travel destinations; it is absolutely beautiful. Below, check out a few photos from our rides along the Ring of Kerry.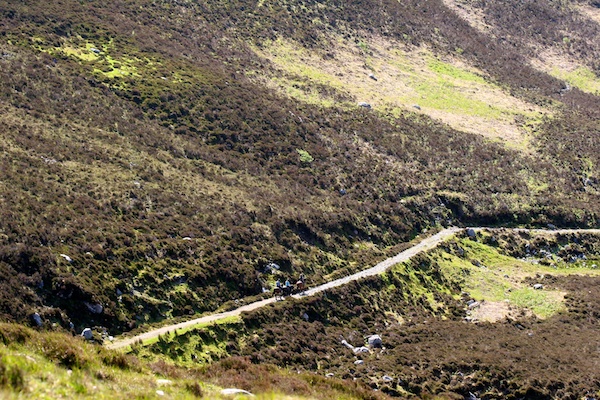 The Kerry Way Trail on the Iveragh Peninsula in County Kerry leads riders and walkers past lakes, mountains, the bright blue waters of Dingle Peninsula, and everything in between. Can you spot us way below on the trail?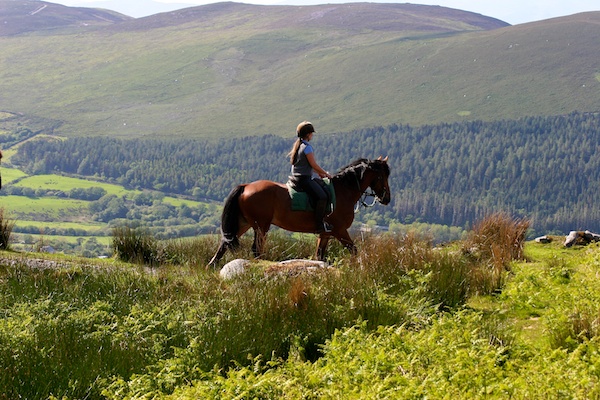 Lush green patchwork countryside, vibrant blue seas, shimmering lakes, quaint farmhouses and rolling mountains. These are some of the things you may discover on a horseback riding vacation along the Ring of Kerry in County Kerry, south-western Ireland.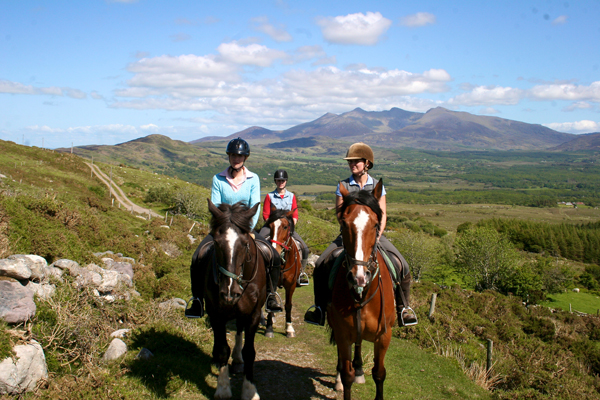 The trail up to a spot called the Windy Gap is an old "mass road." Parishioners would walk barefoot from the village of Glen Car, ten miles away, to attend mass on the opposite side of the mountain. The barefoot walk was a symbol of penance. The trek up the road is steep and rocky, so the horses must be quite fit to undertake this route.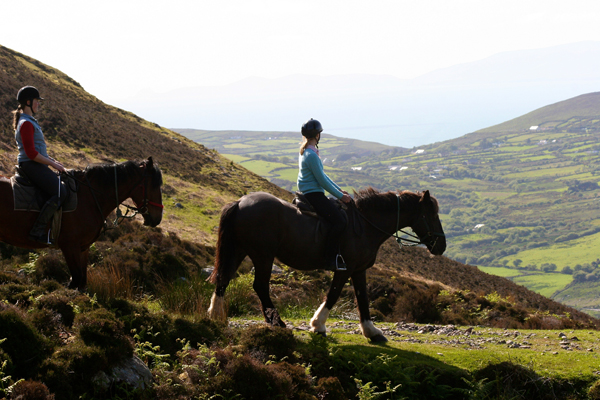 No matter the time of year, the conditions at the aptly-named Windy Gap are windy. It was so windy the day we rode through that I couldn't even hear my guide explaining what we were seeing. You don't need to hear anything at this juncture, as it's this spot where I believe I saw some of the prettiest views in all of Ireland.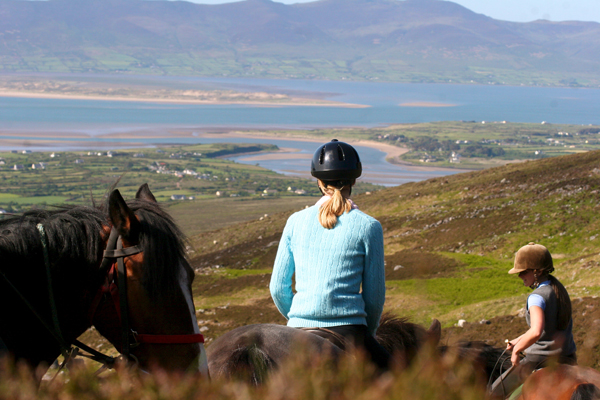 I looked down to an expansive valley of patchwork countryside–– green fields, old stone fences and tiny cottages. Dingle Bay's electric blue waters and golden sandy beaches shimmered in the distance. It was my idea of quintessential Ireland, and I literally and figuratively blown away.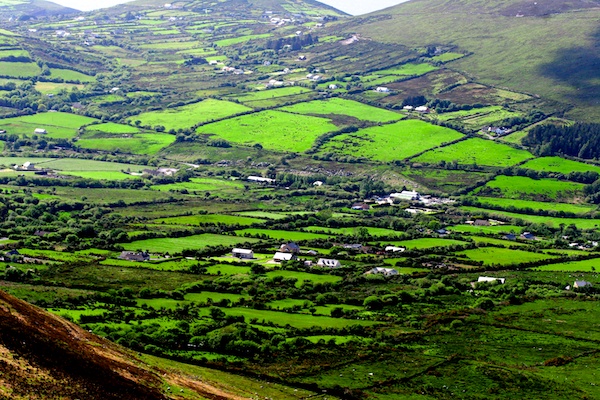 Most people experience the Ring of Kerry in a car or bus. Our favorite way to take in the beauty of this area is on horseback. Instead of looking up at the scenery from a crowded roadside, you are immersed in it, riding by idyllic lakes and mountains.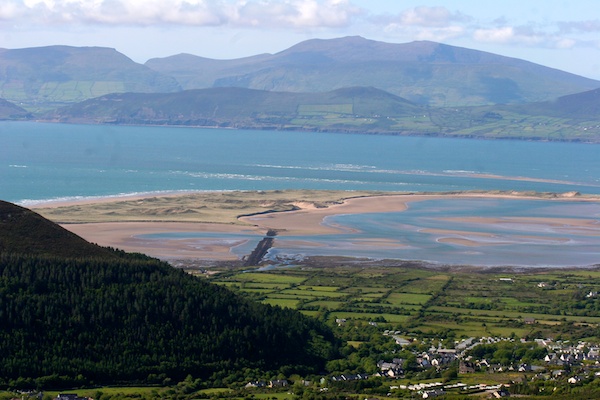 Travel high into the mountains to enjoy the stunning scenery of Southwestern Ireland or get down low on the beach.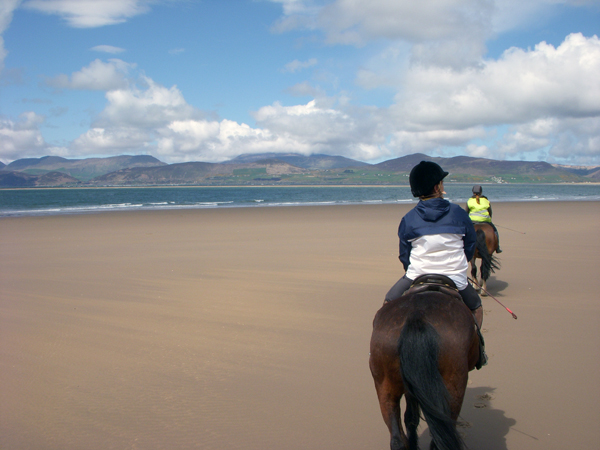 I cantered and galloped along some of the widest beaches I've ever seen along the Ring of Kerry's Rossbeigh Beach in Ireland. In this designated natural heritage area, mountains meet the shore of the powerful Atlantic Ocean.
Learn more about riding the Ring of Kerry Ireland equestrian vacation and other Ireland riding holidays. There are 4-day and 7-day Ring of Kerry Riding Vacations, so you can spend a week or take a short trip and include it with other riding holidays or adventures in Ireland.