Ireland Horseback Riding Vacations Photo Journey- Galway
On the West Coast of Ireland, just south of Connemara, County Clare encompasses many of the dramatic landscapes of Ireland. Take a horse ride with us to explore it in this photo journey with one of the most popular equestrian vacations in Ireland!
by Darley Newman
County Clare is home to the Burren, a desolate, rocky landscape dotted with archeological sites, and the Cliffs of Moher, high coastal cliffs offering dramatic views of the Atlantic Ocean. The rest of County Clare is one of the more rural parts of Ireland, offering visitors the chance to immerse themselves in nature.
We've been twice to ride horses in the foothills of the Slieve Aughty Mountains and filmed it for Equitrekking, combining Irish nature with true hospitality on the Galway riding vacation. In this part of Ireland, you can experience castles, cool local pubs and history from a 300-year-old farmhouse near the River Shannon or take a progressive trail riding vacation through the Burren to the Cliffs of Moher and the Atlantic Coast. Check out the below photos from horse riding in County, Clare Ireland, one of the top places to ride in Ireland.

Galway Horse Riding Adventures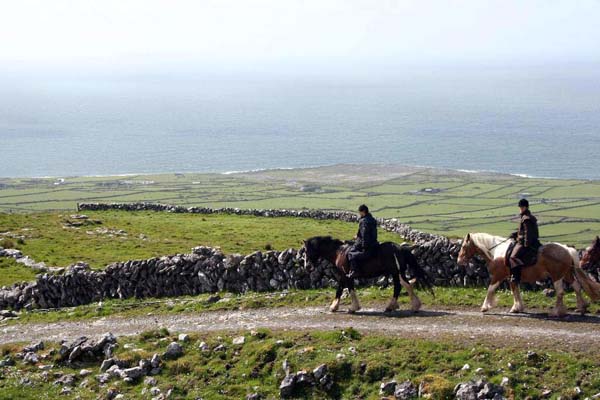 In this part of Ireland, you may ride by traditional turf cutting areas and rugged old stone walls. The picturesque River Shannon can be viewed on many area rides. The River Shannon, the longest river in Ireland and the historic site of Viking conquests.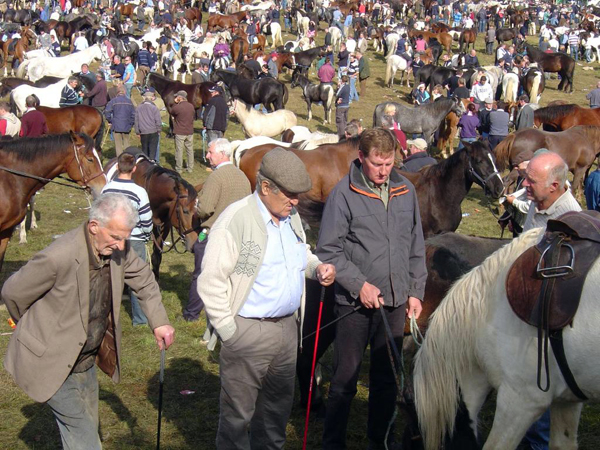 Attend the Ballinasloe Horse Fair, one of Europe's oldest and largest Horse Fairs, dating back to the 18th century. The fair lasts nine days and starts on the first Saturday in October, when a parade through the town is held.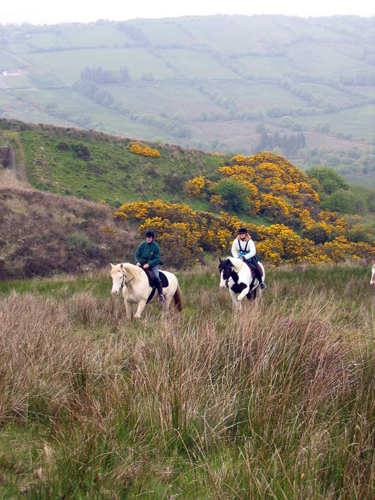 You may see pretty golden yellow gorse growing in fields as you horse ride along the rolling hillsides. The horses in this part of Ireland spend a lot of time outdoors and are used to the terrain.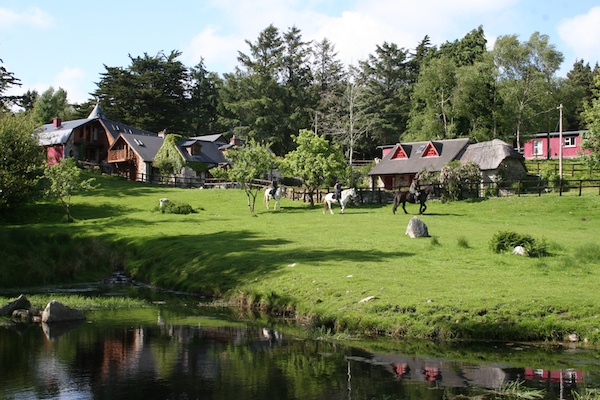 On the Galway riding vacation, you may spend nights in a well-restored 300-year-old farmhouse, where white ducks waddle in the small pond outside of the old stone cottage. Sitting beside a turf fire with a pint of Guiness or glass of wine, amid old stonewalls and antiques, visitors find themselves in an idyllic setting.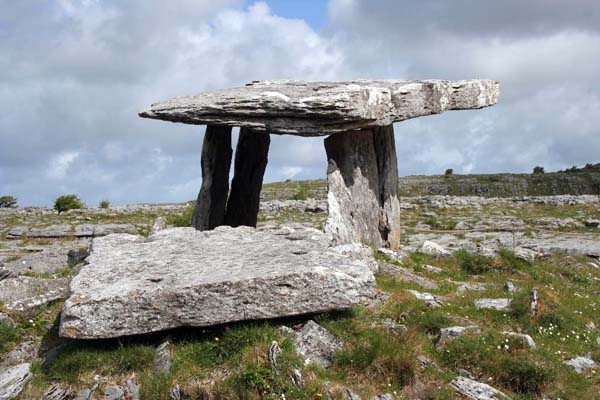 In Ireland, many dolmans or portal tombs are found in County Clare, making riders feel like modern day explorers as they stumble upon one on horseback. Dolmens are ancient buriel tombs consisting of a large capstone on top of three or more stones. The stones that hold the capstone were believed to have served as a doorway into the burial chamber. No one knows how the ancients were able to place the heavy capstones on top.
Learn more about horseback riding vacations in Ireland and the Galway Riding Holidays in Ireland.