Ireland Horseback Riding Photo Journey- Mount Juliet
Riders seeking an equestrian training vacation and English style hacks may enjoy the gracious, luxurious setting at this historic landmark in the countryside of Ireland.
by Darley Newman
As one of Europe's great sporting estates, Mount Juliet's fifteen hundred acres of gardens, woodland, rolling fields and sculpted decadence stand out amid the countryside of County Kilkenny in Southeastern Ireland. To ride at this grand 18th century country estate, is to ride in the footsteps of eccentric Earls and Ladies, lavishly dressed members of high society and the famous racehorses that were born and bred here. As one of the few intact estates in Ireland, Mount Juliet is a special reminder of a bygone era.

Mount Juliet Estate Horse Riding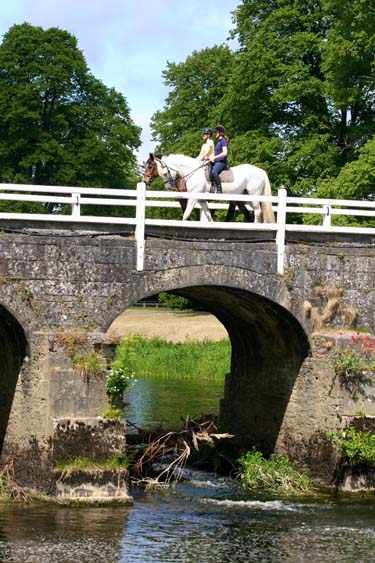 There are around 1500 acres of parkland for horse riding at Mount Juliet, the two centuries old Irish estate, which is now a member of the Small Luxury Hotels of the World. In this photo, we cross the bridge over the River Nore.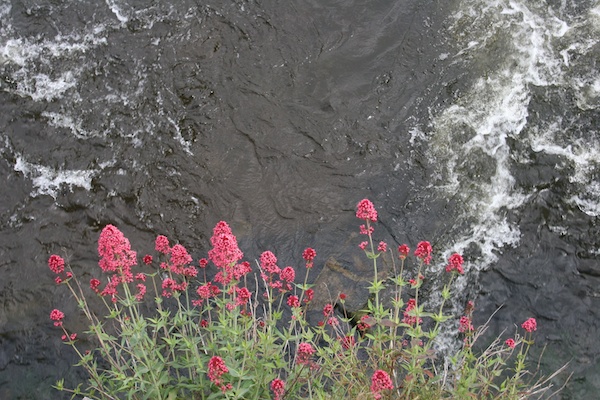 Looking down while you're crossing, you may see beautiful flowers or perhaps someone fishing in the river. Fly-fishing is a popular pasttime at the estate.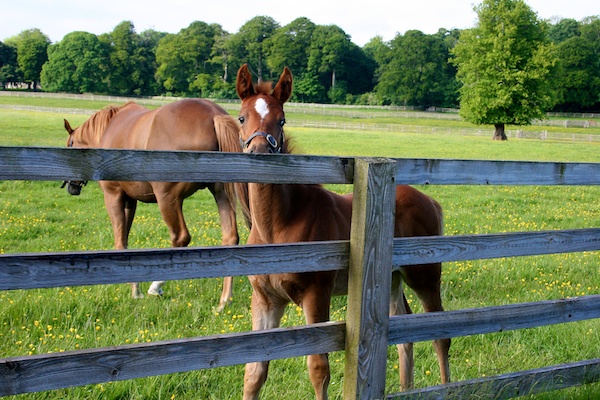 In 1914, Dermot McCalmot founded Ballylinch Stud when he retired his award-winning racehorse, the Tetrach, at Mount Juliet. The so called "Spotted Wonder", because of his unusual white spotted gray coat, had won many races, including the Royal Ascot, a high profile race that began in 1711 and still resides as one of the top racecourses in the United Kingdom.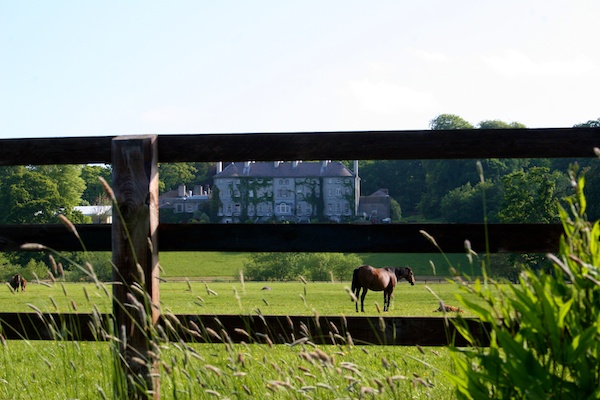 Staying in the main manor house, guests may gaze at the horses from across the river, but riding alongside it, equestrians gain the closest access modern day travelers may hope to get to these pricey racehorses.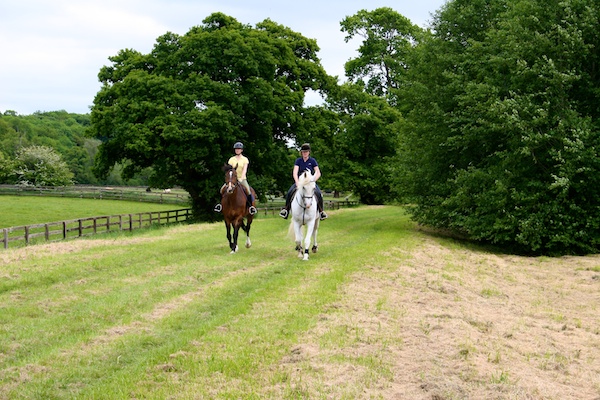 On the estate grounds, there are 16 miles of bridle paths and an exciting cross-country schooling field, which houses twenty-four jumps and a water complex.
Learn more about riding vacations at Mount Juliet and Ireland riding holidays at EquitrekkingTravel.com.