Willie Leahy & Connemara Ponies at Dartfield Horse Museum in Ireland
A legendary horseman and his Connemara Ponies at the Dartfield Horse Museum in Ireland
Last time I was in Ireland, I was able to interview Willie Leahy at the Dartfield Horse Museum and Heritage Centre, east of Galway city between the towns of Ballinasloe and Loughrea. Leahy is literally known all over the world as an adept horseman and breeder of Connemara Ponies. When I told several other riders from the United States about my plans to meet up with Willie once again, I heard many of their stories of riding with the great Willie Leahy.


So, when the Western winds of Connemara blew our plans for a beach ride away (the winds were gusting so hard that we couldn't ride, let alone film), our group headed inland towards the Dartfield Horse Museum to interview Willie among his ponies.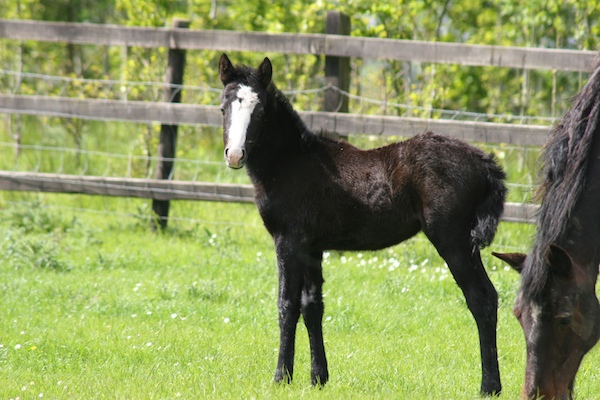 The Dartfield Horse Museum is a good side trip for horse enthusiasts. The museum highlights the history of horse in Ireland and has exhibits on horse anatomy and culture. Nearby is the Aille Cross Equestrian Centre, where riders can take off on an adventure along the Connemara Trail on Ireland's wild west coast.


After having some tea inside, we ventured outside to see a trainer doing some jumping on a green, but promising pony, before driving onward into the fields with Willie. I don't know how many Connemara Ponies Willie owns, but there are a lot- definitely hundreds.


At the site where we wanted to interview Leahy on camera, we hoped to have his Connemara's stand in the background. Anyone who knows horses, knows that this could prove difficult, especially in a large open area, like our spot of choice. We were amazed when Willie asked a group of about thirty horses to stay and they actually stood, some even lying down, for about twenty minutes in the same spot.
The below video, Best of Irish Countryside, includes my interview with Willie Leahy at Dartfield at minute 3:20.
The Connemara Pony is an endearing, versatile breed, and as Willie told me stories of his ponies on the Connemara Trail, I looked back at the horses and then at Willie. His passion for Connemara, his ponies and the trails was contagious, and I only hoped that I'd get to ride with him again soon.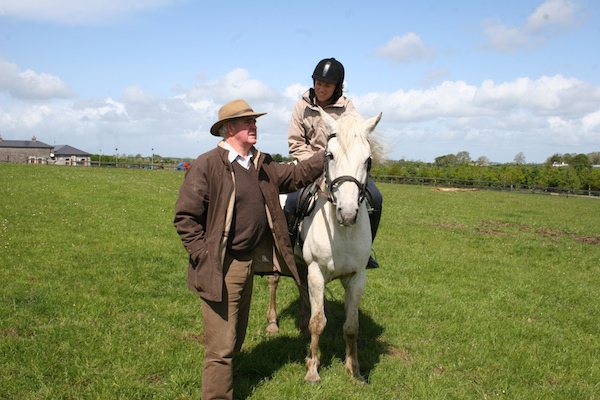 Watch the Equitrekking video promos and purchase Equitrekking DVDs, including two Ireland episodes, in our Shop. Learn about equestrian vacations in Ireland and book an Ireland riding holiday at EquitrekkingTravel.com.