Ravensdale Horse Riding on Ireland's Cooley Peninsula
Ride horses on the Cooley Peninsula outside of Carlingford, a hidden gem in Ireland.
Niall Connolly, a fourth generation resident who owns Ravensdale Lodge Equestrian & Trekking Centre, lead me horse trekking through this lesser visited part of Ireland on Jessie, a sweet and strong Irish Cob. We passed through peat bogs, under lush, green beech trees, across overgrown stone bridges left over from a old Irish estate and finally to an ancient stone circle.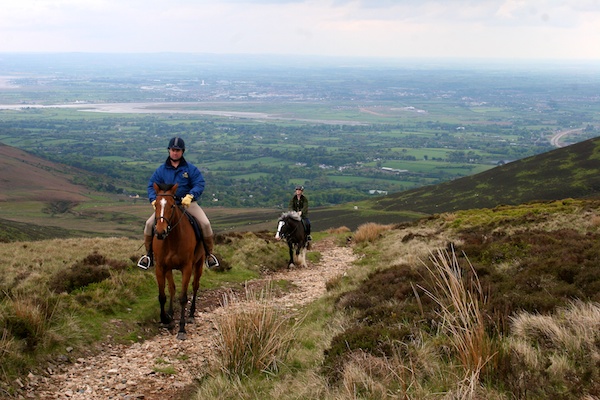 Ravensdale Lodge is a top-notch Irish training and competition center located in the Northeastern part of Ireland on the Cooley Peninsula. Niall organizes special Equitrekking Travel Riding Vacations in this stunning and historic part of Ireland. Ravensdale is outside of the medieval town of Carlingford in Louth County. Niall has great facilities at Ravensdale, including a new indoor ring and extensive cross country course.

Riding in Ravensdale Forest in the lesser visited Cooley Peninsula in Northeastern Ireland is like entering an enchanted forest. Ireland's greatest epic poem, the Táin Bó Cúailnge, has its roots here, an area rich in history and legend.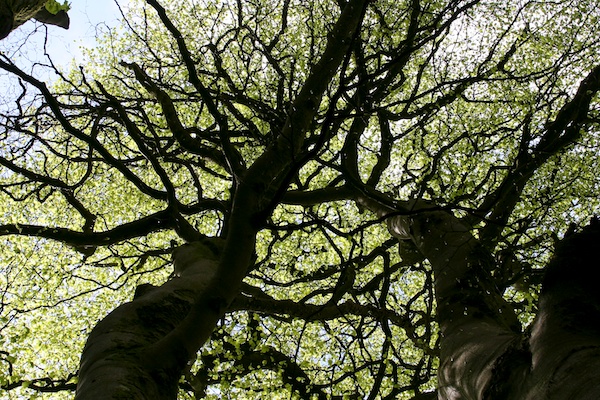 Niall and I rode up into the Cooley Mountains. We cantered and galloped a bit through the shade of Ravensdale Forest, en route to a stone age formation. We crossed an old stone bridge in an area that looked like a jungle from the movie "Romancing the Stone" and then past a ruined cottage left over from Ireland's potato famine. That's one of the amazing things about riding in Ireland. There's so much history and it is so old, that there isn't much that compares to it in the United States.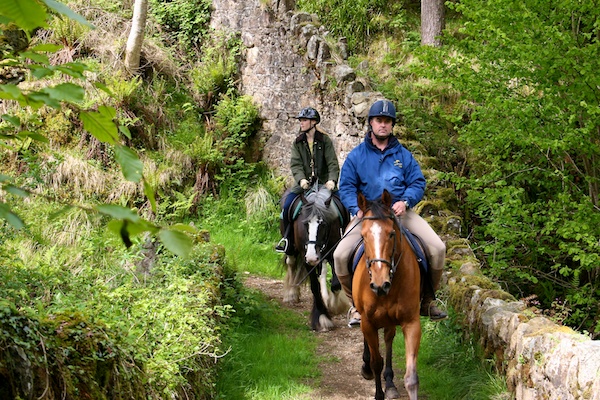 As we climbed upwards, we rode along a turf cutters road, where some rural Irishmen still venture to cut turf to warm their cottages. Niall and I played spot the sheep as we winded through the bogs.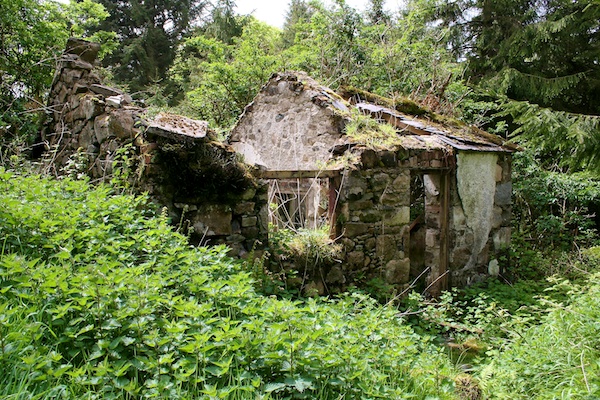 The wind began to pick up as we reached a high point with views of the town of Carlingford and Carlingford Lough. Niall pointed out the road that we could have taken to ride our horses right into the town of Carlingford. If I had more time, I could have ridden into town, hit a pub for a meal and spent the night and ridden onward. The views were amazing at the near top and only to get better as we continued our ride.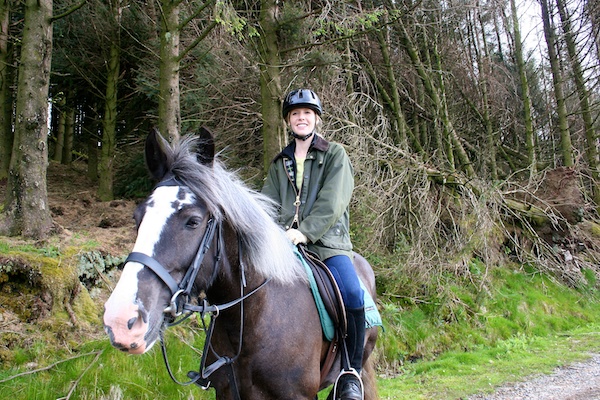 At one point, we were looking out over eight counties of Ireland. The views were spectacular, as was the wind. Happy to have on my waxed jacket and happy that we hadn't had any rain yet, we began the climb back down. The mountains here are covered in verdant green moss and quite possibly my favorite rugged terrain of the ride.

The wind died down a bit as we rode past small stone fences, sheep and the typical Irish bucolic setting that I had imagined Ireland to be.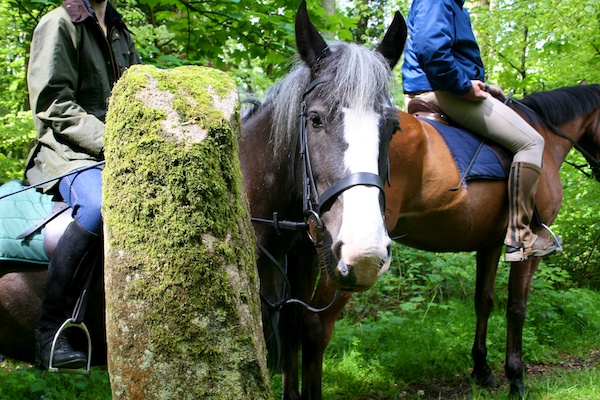 What's so great about Niall's ride is the varied terrain that you can pass through in a matter of hours. We rode through forests, bogs and mountains to take in stunning vistas. Having a horse like Jesse to ride made the ride even better.

Watch the Equitrekking video promos and purchase Equitrekking DVDs in our Store. Learn about equestrian vacations in Ireland and book this Ireland Training, Trails & Medieval Village Ride and more Ireland riding vacations at EquitrekkingTravel.com.