Horse Riding the Ring of Kerry in Ireland, Part 1
Ride on strong Irish horses on Ireland's beautiful Ring of Kerry
With beautiful sunny skies, our crew headed to Killarney Riding Stables right outside of the center of Killarney. There's a reason why so many tourists flock to this part of County Kerry, it's absolutely gorgeous. There's also a reason why Donie O'Sullivan has been leading riders from this spot since 1968. O'Sullivan is in a great location, right outside of downtown Killarney, where there are restaurants, pubs and shopping right beside wonderful Irish scenery.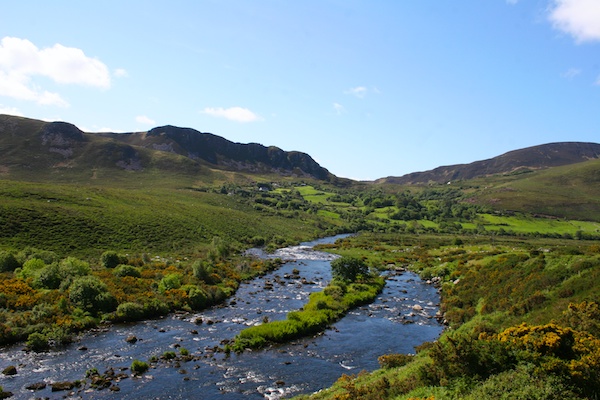 You can take an hour long or multi-day ride from the stables that will take you along the Ring of Kerry to the bright blue waters of Dingle Peninsula, beach riding and everything in between. The stables are at the entrance to Killarney National Park, so you can ride straight from the stables into the park.

We visited with some of the newborn foals before taking off on our day ride to Windy Gap and the Kerry Way. Donie raises many of his own horses and had his hands full with ten newborns on our visit.


Donie's daughter Aoife would take us out for a picnic day ride. I rode Navilluso, O'Sullivan spelled backwards, a 12-year-old Irish Draft horse, who was a great companion for the ride. Navilluso was responsive and willing as we began the ride up Kerry Way.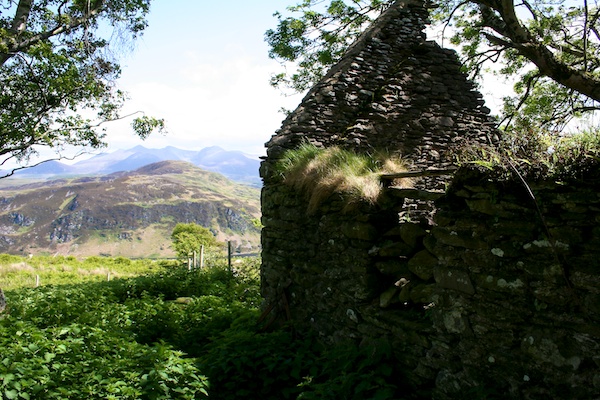 Aoife is getting her masters in folklore, and having grown up riding in the area, you can have no better guide for your riding journey. We began by Caragh Lake, a stunning four-mile-long lake, surrounded by mountains. As we rode, Aoife answered my many questions about Irish history, the local flora and fauna and the old stone cottages that we passed, many of which were abandoned during the Irish Potato Famine.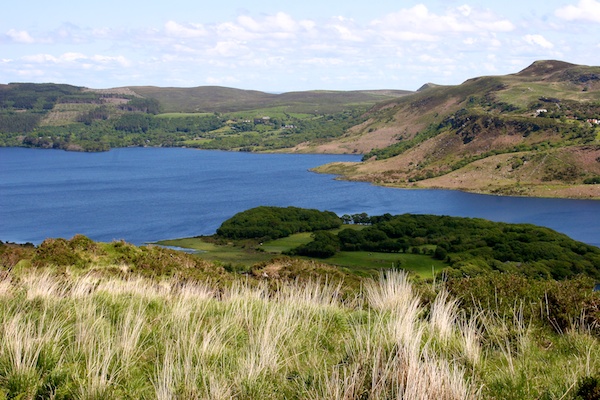 Everywhere I looked, the views were absolutely stunning. Annika, who was riding with us, is from Germany. She had come to Killarney Riding Stables to work for a six month stint. That was six years ago! Annika ended up staying, because she loved the riding so much. I could see why she stayed, as we set up our picnic lunch on a grassy patch of overlooking Caragh Lake.

After riding for a couple of hours, anything would have probably tasted good to me, but I have to admit that our lunch of ham and sausage sandwiches, piping hot tea, mint chocolate cookies and muffins was really tasty.
Read Part 2 of Horse Riding the Ring of Kerry in Ireland.
Learn about equestrian vacations in Ireland and book the Ring of Kerry Riding Vacation.