HorseWorks Wyoming- Cowboy Nate's 92nd Birthday
What do you do for a 92 year old cowboy on his birthday? Throw a party on his working ranch. You're invited!
We had to post something to let you know about a fun, upcoming event at HorseWorks Wyoming, a real working ranch that invites travelers to have authentic ranch vacations. Owner and longtime cowboy Nate Brown is turning 92 and his wife MaeCile is throwing a party to celebrate.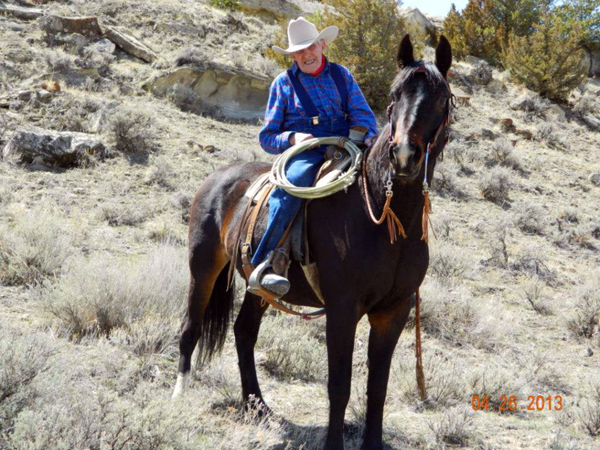 Nate Brown, who was born in Wyoming in 1921, and has ranched and cowboyed in Wyoming all his life, enjoying the natural world and not bound by the "conveniences" of everyday life.
Here's the invitation information from MaeCile and below is a photo montage to show you the inspirational scenery that has kept Nate riding the range of Wyoming for all of these years.
Nate's Birthday
Time: Saturday, May 18, 2013 from 2:00 p.m. onwards.
Place: HorseWorks Wyoming Ranch at 3285 Grass Creek Rd (also unofficially known as Coal Mine Road).

Stories: In lieu of gifts and cards, please send your Nate Stories and photos ride@horseworkswyoming.com, info@equitrekking.com?subject=Nate's%20birthday-%20HorseWorks%20from%20Equitrekking">to HorseWorks by email or 3285 Grass Creek Rd, Thermopolis, WY 82443 before May 15th to include in a Birthday Book that will be given to Nate at the party on May 18th!
Pot Luck: HorseWorks will provide hamburgers and hot dogs. If convenient, please bring a salad, veggie or dessert.
R.S.V.P. (Please respond if you will attend) - 307-921-9555 or info@equitrekking.com?subject=Nate's%20birthday-%20HorseWorks%20from%20Equitrekking">email us and for directions.

HorseWorks Wyoming Inspiring Scenery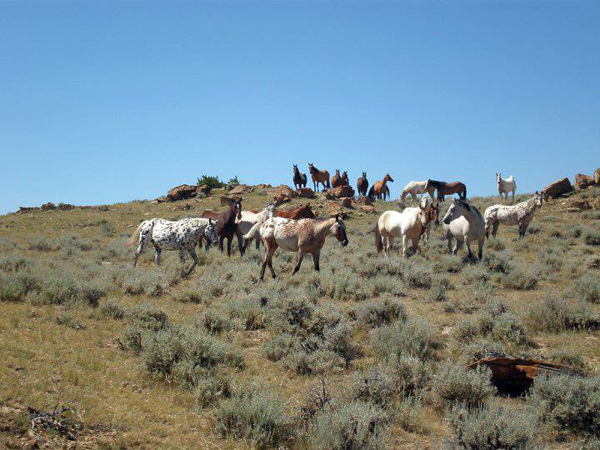 The terrain surrounding HorseWorks' ranch includes sagebrush flats and grassy slopes with canyon views.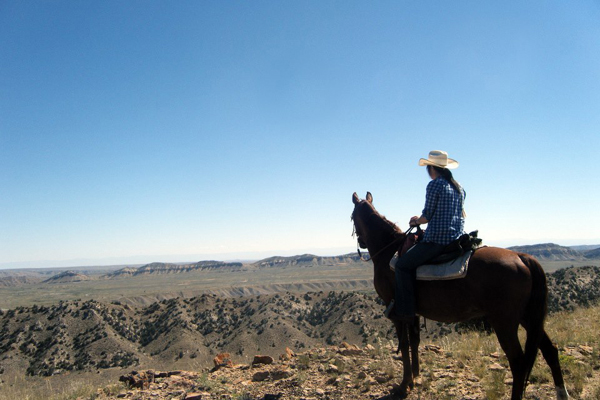 There is no need for nose-to-tail riding in this part of Wyoming... just open spaces and miles of views.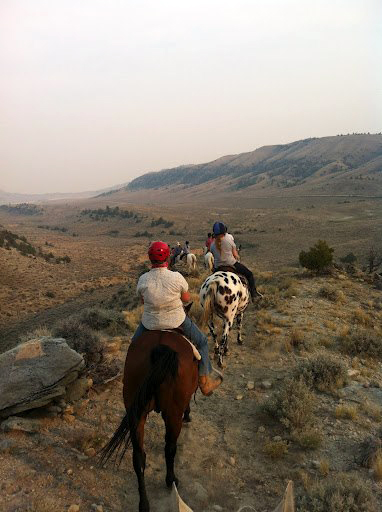 Simple, sage-brushy and subject to the elements is the type riding experience you'll have at this working ranch.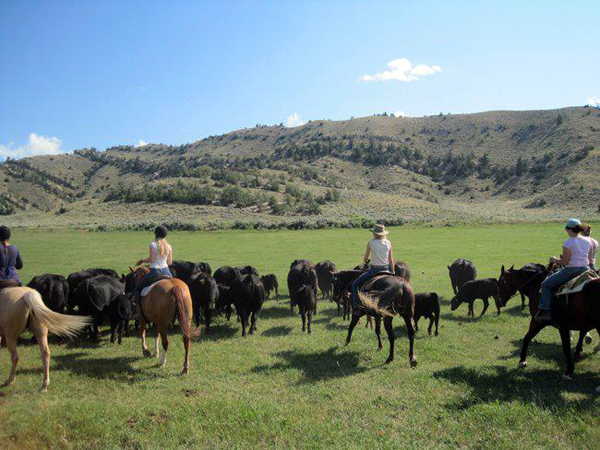 Driving cattle through nearby pastures–– there are no staged ranch events, but you can take part in real ranch work at HorseWorks.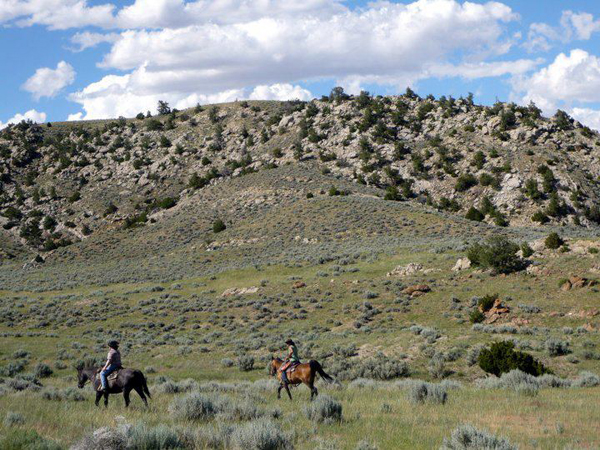 HorseWorks Wyoming is located in Grass Creek between Cody and Thermopolis near Yellowstone National Park.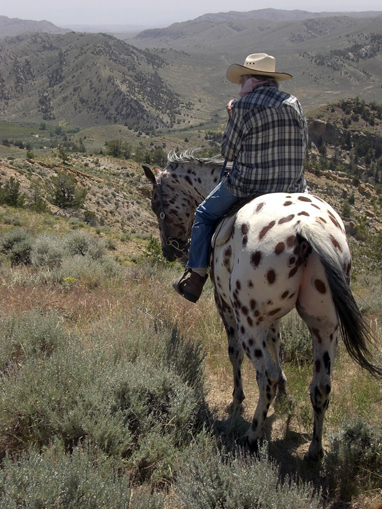 Out from the ranch, there are 66,000 acres ranging from sagebrush flats to expansive scrub pine mountains.

Want to know more about Nate? Enjoy his cowboy poem about overcoming getting older after 92 years in the saddle!
Learn more about Travel Deals at ranches across the USA!