Horseback Riding Midewin National Tallgrass Prairie in Illinois
Illinois is nicknamed "the Prairie State," yet less than .01 percent of the state's original prairie remains. At Midewin National Tallgrass Prairie, just an hour from Chicago, volunteers and the US Forest Service are working to restore tallgrass prairie to the largest open space in the Chicago metropolitan area. Equestrians are part of this effort, which I learned during a trail ride with the Will County Trail Riders while filming for my new PBS TV show, Travels with Darley.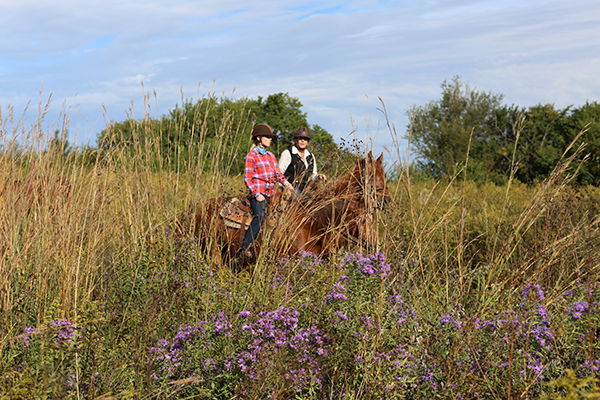 Now that's some tall grass! Beautiful wild flowers and diversity on the trails at Midewin.
Riding Harvey, a twenty-six year old Quarter horse, I was in good hands on the over 20 miles of multi-use trails at Midewin. Though Harvey was frequently tempted by the plethora of grass aligning the trails, he was a sure-footed and sweet mount. Local Trish DeLucas, who has been riding at Midewin since 1999 let me borrow him. I rode out with her husband and Andrea Pletzke.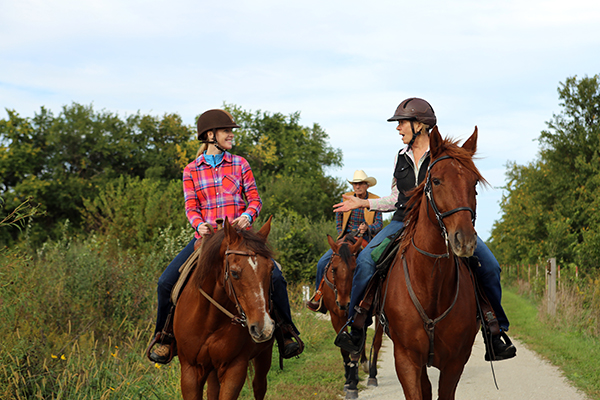 Andrea Pletzke explains how she started riding at Midewin and why she loves the wide open spaces and equestrian trails here.
If you ride at Midewin, you'll be passing through areas with rich history related to Native Americans, pioneers and beyond. We meandered past bunkers from the former Joliet Arsenal, where during World War II workers produced TNT. We were on the lookout for bison, which were recently reintroduced to Midewin and are a big draw for adventurers.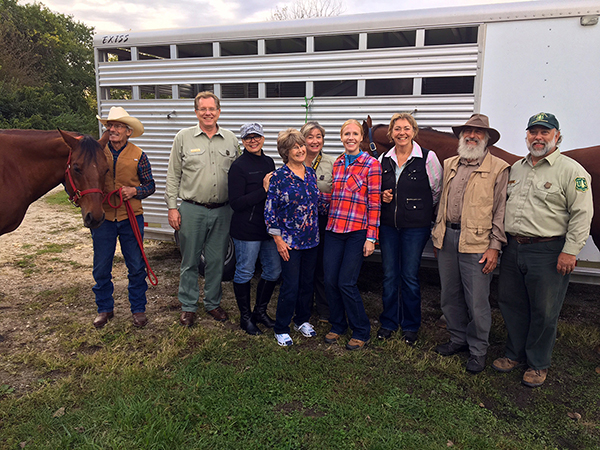 Behind the scenes on our filming with the Will County Trail Riders, history expert Lorin Schab and the US Forest Service at Midewin, where horse trailers are welcome.
Pretty purple and yellow wildflowers and open range spread out as far as I could see, as we walked down a long stretch of dirt trail. Later the next day, I'd volunteer to harvest seeds which would eventually be planted in a continuing effort to restore Midewin. I was already looking forward to coming back to ride again and see the transformation occurring in this historic and beautiful natural space.
Watch a preview for the "Travels with Darley: Illinois Route 66 & Midewin" episode, coming to PBS TV stations late winter.