Horseback Riding in Jamaica with Braco Stables
Photographer Manuela Stefan's adventures at Braco Stables in Jamaica, which offers horseback riding on the beach and swimming bareback with horses.
Overlooked by a gorgeous 200 year old mansion, Braco Estates used to be part of a large sugar plantation back in the 18th century. The owners switched to cattle breeding and at one time over 1,000 head of cattle were raised on the property. The business slowed down eventually and a decision was made to start a horseback riding operation.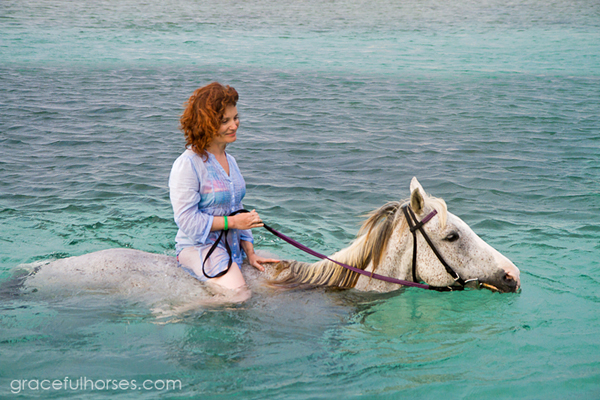 Photographer Manuela Stefan on a horse named One Love in the ocean in Jamaica.
Braco Stables is open to the public and offers a popular Horseback Ride 'n' Swim Tour.
Today, Braco Stables Jamaica is a successful tourist attraction. The property is truly breathtaking. I had a fantastic time walking around, enjoying the amazing hilltop views, hanging out with a bunch of happy, friendly, interactive horses that I still think about fondly. Luckily, I will get to see them again this coming November!
Braco "Great" House dates back to the mid 1700's.
Under amazing care and management, the Braco horses are healthy looking and they joyously oblige the tourists while taking them on trails and into the ocean. The latter part seems to be the highlight at Braco. I had witnessed my own clients enjoying it, but I also had to try it in the end. The experience is surely something I will never forget. Taking really good care of me, One Love – the gorgeous grey Braco mare – offered me the best swim of my life. Can't wait to do it again soon!
Horses on the beautiful grounds of Braco's estate. Jamaica is the largest English-speaking island in the Caribbean and offers a variety of equestrian pursuits, ranging from trail rides to polo lessons.
Many thanks to Moyra Fitzroy, the lovely Braco manager, whose love, passion and dedication for what she does is reflected in every single aspect of this fantastic operation.
Scroll down to check out more of my photos from this horseback riding adventure in Jamaica.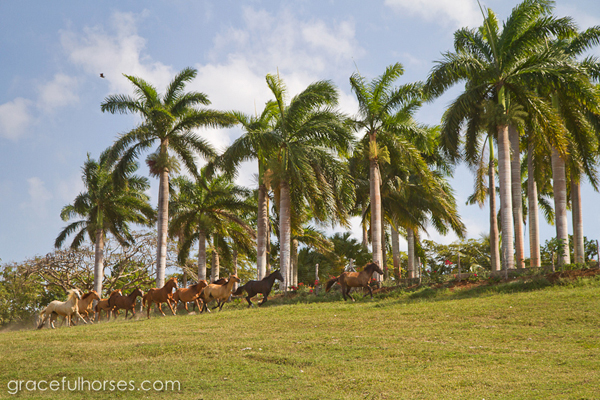 In addition to swimming in the ocean, guests can trail ride through the surrounding farmland and countryside.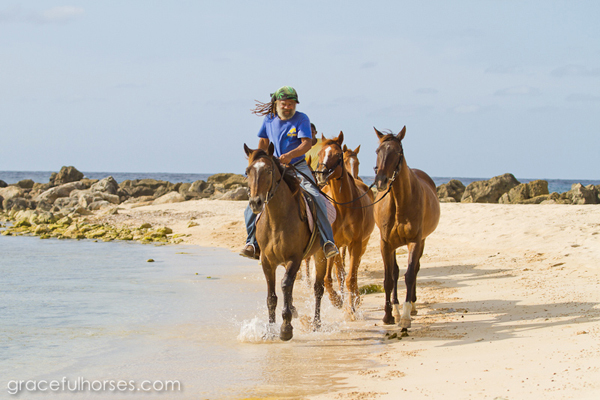 This Jamaica horseback riding adventure is accessible to all levels of riders.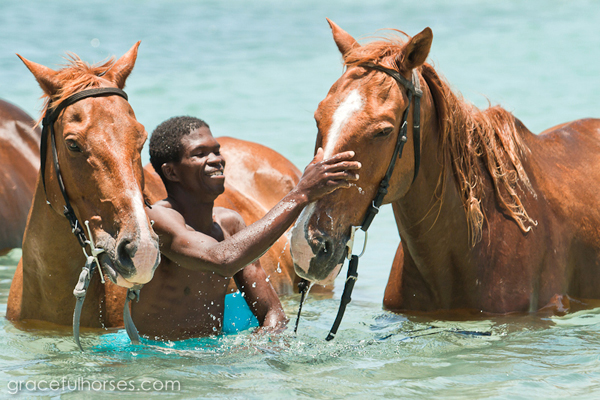 This is definitely a ride where you'll want to wear your swimsuit under your jeans, so you can cool off in the clear waters of the Caribbean.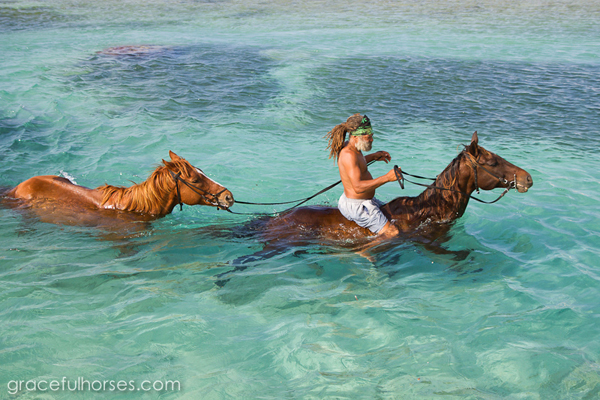 Photographer Manuela Stefan gets a higher view of the clear ocean water. Manuela's passion for horses has taken her to global locales, including Romania, the American West and now Jamaica.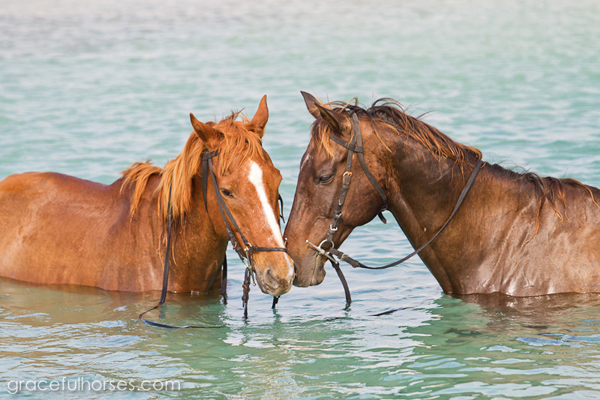 A final shot of horses enjoying the turquoise waters off a beautiful white sand private beach, where Braco Stables leads horse tours.

How you can go: Braco Stables offers a variety of horseback riding tours, including the popular Horseback Ride 'n' Swim Tour. Braco Stables is located in Falmouth, Jamaica-- a 15 minutes drive from the new Falmouth Cruise Ship Pier, 45 minutes from the Ocho Rios Cruise Ship Pier and one hour from the Montego Bay Freeport pier in Jamaica. Visit Braco Stables' website.

About the Author and Photographer: Manuela Stefan is a Toronto based lifestyle and equine photographer with a keen eye for capturing the spirit of the horse in interesting locations worldwide. Her love for travel and horses has brought her to spectacular locations in France, Romania, Canada and the U.S. She has exhibited her large format equine images in Toronto and Collingwood, Ontario and Montana. Her adventures continue. Check out her Equine Blog and find her on Facebook and Twitter @GracefulHorses.