Horseback Riding Hocking Hills in Ohio
Spectacular rock formations, waterfalls, caves and more... why you should ride in Ohio's Hocking Hills. Part of the Equitrekking 50 State Trail Riding Project.
by Christine Oswald
Our favorite place to ride in Ohio is Hocking Hills. Over the years we have hosted rides there, just gone down as a family or hiked. The best place to stay is Three Reasons Farms Horse Camp, located in the heart of the scenic Hocking Hills with access to the State Park bridle trails. It has the best accommodations and is close to all of the wonderful sights to see.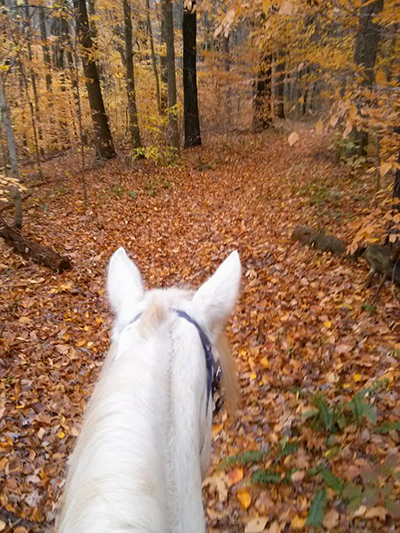 There are a few stables from which to chose when riding the Hocking Hills. This photo comes to us from Blue Moon Acres, a public stable that offers riding to couples and small groups of usually 1 to 4 riders on the beautiful and rugged trails in Hocking Hills.
All the nearby destinations include Old Man's Cave, Rock House, Airplane Rock, 21 Horse Cave, Cedar Falls, Conkles Hollow and Table Top Rock. Also in the area are places you can drive to see like Ash Cave, Cantwell Cliffs and Natural Rock Bridge. There are box canyons, cliffs and waterfalls.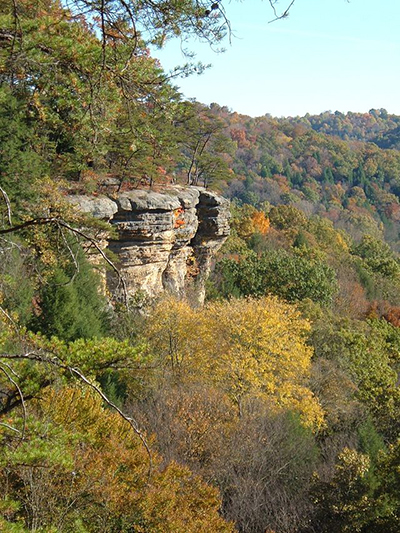 Conkles Hollow in the Hocking Hills State Park, Hocking County, Ohio. Taken by WKC.
Three Reasons Farm has cabins, stalls and/ or RV hookups. At most of the sites there are hitching rails so you can get off your horse and see the sites closer to the edge so to speak. We would suggest a well broke horse and one that is in shape. The trails are beautifully rugged.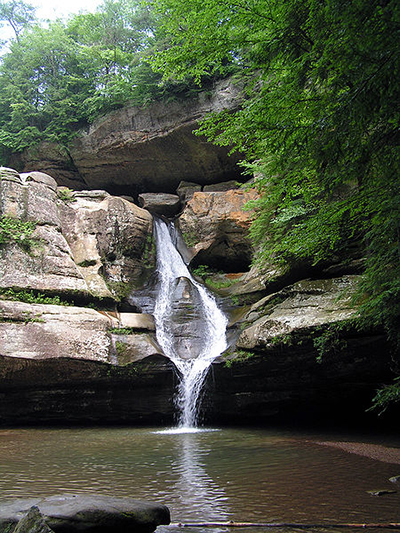 Cedar Falls, Hocking Hills State Park, Ohio. Photo by Thomas Ramsey.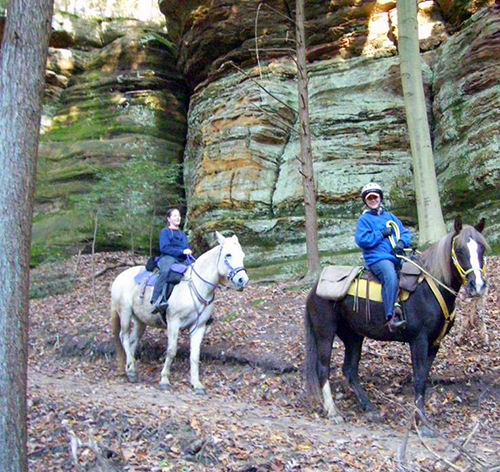 Another photo from Blue Moon Acres, which does not take small children or large groups, but does pick up the pace if riders are able to do so.
I hope this write-up and the photos from Hocking Hills will inspire you to check it out!

How you can go: Learn more about Three Reasons Farms Horse Camp, located at 17599 Cream Ridge Road, Rockbridge, Ohio 43149 and Blue Moon Acres, located at 18920 Keifel Road
Laurelville, OH 43135. Visit their sites for the most up to date information.