Horseback Riding at a Rural Uruguay Estancia
Getting off the grid in a destination where horse and cattle rule... and loving it!
by Darley Newman
Slightly smaller than the state of Washington, Uruguay's vast numbers of cattle, sheep and horses greatly overshadows this South American country's small population. Ranches, known here as estancias, dot the landscapes and many welcome travelers for an authentic look at their daily life.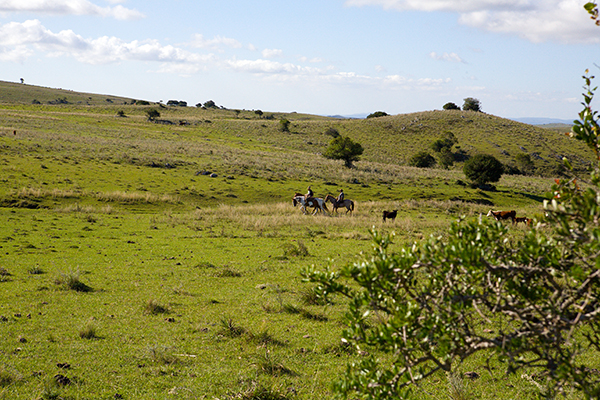 Two and a half hours from the coast in the Southeastern part of the nation, I spent time at a family-owned working ranch, La Salamora, getting a glimpse into the past and present ways of working with animals and falling into harmony with nature far off the grid. If you come here, you'll likely see open expanses of rolling grasslands and bright blue skies, but something you won't spot are power lines. Sustainability is a hallmark of ranches near the city of Minas and many are run by solar and wind power.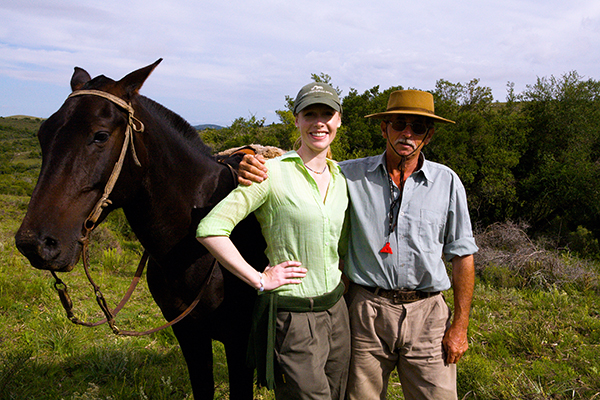 Riding a chilled out, but strong Criollo horse, a hardy breed native to South America, my guide Alicia took me first to a 200-year-old stone circle, used to help protect livestock during nights on the ranch. In this pastoral part of the country, fences did not become common until later in the 19th century and today these old stone circles are still used to round up sheep and cattle for vaccinations. Further on, we climbed to higher elevations as the sun began to set to an area called the "soul's hills" by locals. The wind blew through the tall grass and as we reached a peak and the hilltops that spread out before us seemed to glow.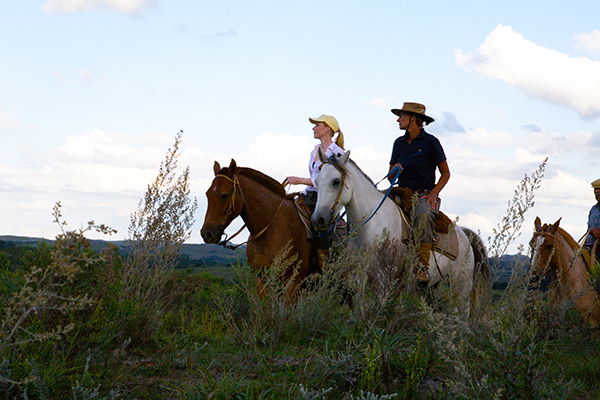 Alicia pointed out a Tibetan monastery in the distance, something I was surprised to see. Alicia said that this lesser known area does draw in people seeking peace and hoping to realign themselves with the natural world. As the sun plunged below the horizon, I felt a world away from my life in Washington, DC, but somehow connected to this area and it's way of life. Perhaps it was my Criollo steed, who exhaled deeply just as I did and set me totally at ease as the sun made a final dip below the hilltops or maybe it was experiencing the simplicity of life on a ranch through the centuries and even today, in this stunning part of Uruguay.