Horse Safari Packing List & Tips
What to pack and what to leave at home for your horseback safari in Africa.
by Darley Newman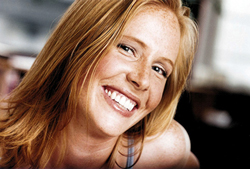 After experiencing four different horse safaris in diverse areas of Botswana, I've gotten a good handle on what to pack for your horseback safari. You definitely want to pack lightly and practically.
Check out this packing checklist for your African horse safari.

Luggage
Soft sided duffel bag without wheels.
You'll likely be on small planes with little space. Many charter flights have weight limits. You'll need to know this ahead of time. On my trip, we traveled on light aircraft charter flights and were restricted to 44lbs (20kg) per person or less with specific dimension restrictions, but check with your travel agent or flight company to find out your restrictions. Many are restricted to 26 lbs (13 kg). No hard suitcases can be transported as they physically cannot fit into the aircraft.
If you're traveling to the Okavango, the largest inland delta in the world, where you will be riding through water, or are planning on riding into any rivers, consider bringing some plastic bags for your boots and other items that may get wet. You can leave them out to dry during the day, but remember you may be riding on your final day in Africa, so will want to separate wet items from the rest of what's in your luggage.
Backpack or day bag
Helpful for taking the items you want while driving around in the safari vehicle or walking through the bush.
Equestrian Gear & Apparel
Light-weight riding helmet
2 pairs of cotton riding breeches, tights or jeans.
Pack whatever is most comfortable. Again, in some areas, you may be riding through water, so jeans may not be best. I packed 2 pair of Ariat Heritage breeches.
Boots and half chaps
I brought along 2 pairs of Ariat all-terrain riding boots and breathable Ariat half chaps. If you have paddock boots, those work too, but you may want to bring a pair of hiking boots or sturdy sneakers for hiking around camp and other out of the saddle activities. If you're not going to the Okavango, where you'll ride through water, you only need one. Don't bother to get waterproof for the Okavango. You'll ride through water so deep that it will come in from the top of your boots. All terrain boots are good for hiking and horse riding, making them great for travel.
Riding gloves
Long sleeved, light weight shirts and layers
I like to wear long sleeved button downs and zip up fleeces and layers. The long sleeves will protect your arms from the brush and the sun. You might want a wind breaker for winter riding, jeep rides and also boat rides. Pack neutral colors, as bright colors and white alert the animals. Basic colors such as khaki, tan, brown, etc. work well.
Other Apparel and Gear
Pants
I recommend two pairs of cargo or safari colored khaki pants for lounging around camp, hiking, fishing and other safari activities.
Quick dry underwear
2 to 3 pairs, along with some regular underwear. Patagonia and Ex Officio make these, as do other companies. Many safari camps will do laundry, but they won't necessarily wash underwear. The quick dry underwear are good, as you can easily wash them out in the sink and they dry quickly.
Socks
Around 5 pairs of socks. Again, get quick dry, moisture wicking.
Pajamas/ sleepwear
Pack warm sleepwear for the winter.
Swimsuit
I didn't use mine, but there were pools at all of my safari destinations. Since I was traveling in the winter, it was a little too cold for a dip.
Flip flops
Good for showers, whether they are indoors or outside!
Socks
Again, quick drying, moisture whic for athletic purposes when traveling.
Hat
Wide brimmed or a baseball cap. The sun is intense, so you'll want to be prepared. In the winter, you may want a fleece or knit hat for cold winter mornings.
Gloves
In addition to riding gloves, during the winter in Botswana, some travelers used gloves for cold mornings and evenings at camp.
Sunglasses
Sunscreen and lip balm
Insect repellent. Our crew likes Ben's.
Wet wipes / hand sanitizer
Travel alarm clock
Flashlight or headlamp
Camera & film (can be expensive and/or difficult to obtain) & extra flash batteries and lens cleaner
Washing powder / travel soap for laundry
Plug adaptors - for the most part in Africa it's three-prong round or square
Travel sized shampoo, conditioner and soap. Check ahead to see if your camp provides this.
Zip lock bag for personal items at the airport
Binoculars
Book or other reading material
I read Peter Allison's Whatever You Do, Don't Run: True Tales of a Botswana Safari Guide on the plane ride over and it was really cute.
Medicines and other items
Medications prescribed for the trip, including malaria pills if needed. Consult your doctor or local travel clinic for advice.
Personal medical kit containing:
a basic antibiotic
bandages
Painkiller
Antiseptic cream
Motion sickness tablets
Heartburn remedy
Antidiarrheal medicine
Mild laxative
Re-hydration salts
Motion sickness tablets (If you have the tendency to have motion sickness, you may want to bring these for the small planes, bumpy roads and boat rides.)
Cold / flu tablets
Hydrocortisone cream
Thermometer in a hard case
Your prescription medications
Documents and Insurance
Passport & Visas where needed
We were told that since we were connecting through South Africa that we would need to have two blank pages in our passports. While this was not an issue for us and those pages were not needed, you should make sure you do have two clean pages if passing through South Africa. Make sure your passport is valid for six months after your visit.
Emergency phone number list
Vaccination certificates. Check the website of the tourism board and/ or embassy of the country that you are traveling to for requirements.
Extra passport photos.
Copy of your passport, kept in a separate place than your passport
Medical insurance and medical evacuation membership
Both personal medical insurance and a medical evacuation plan are required for horse riding at many safari camps in Botswana and Africa in general. I'm signed up with Global Rescue, as while my personal medical plan covers hospitalization abroad, it will not help get me out of the many remote areas I travel and horse ride in an emergency. It's not fun to think about, but best to be prepared.
Cash for tips.
Many safari camps are all inclusive, but you'll want some cash for tips and personal expenses. In Botswana, tips could be made in the local currency, the Pula, or in American dollars.
Useful Resources
I always email a copy of my itinerary to a few people with the contact information of each destination that I'm traveling, so that people can be in touch in an emergency, as many times your cell phone will not work and you may not have access to email.
Keep it simple and practical and you'll have great travels ahead.
Learn more about packing for a ranch vacation and check out my sample packing list for riding vacations. For more information about traveling to Botswana, visit Botswana Tourism.