Horse Riding The Silk Road in Turkey
Horse Riding the Silk Road in Turkey, we visit the 13th century caravanserai of Sarihan, one of the coolest rest stops I've ever visited.
You know you've found a worthwhile travel spot if you decide to go back for a second time. I traveled to Cappadocia, Turkey to ride again amid the area's stunning rock formations and historic villages. This time, I'd also get to trot along the Silk Road, a network of ancient trade routes that extended thousands of miles, connecting Asia with Europe and the Mediterranean.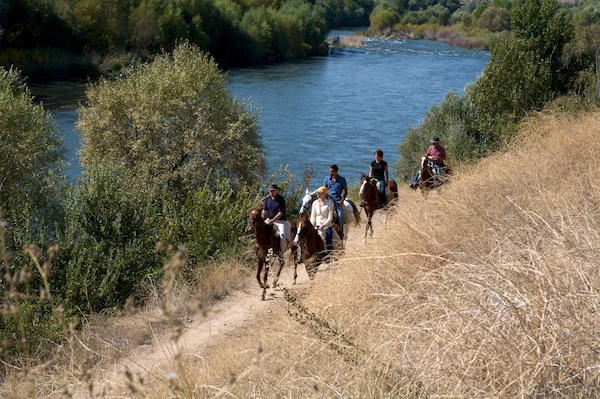 We began our trek outside of Avanos along the Red River, the longest river in Turkey. We rode dirt trails through open meadows and interesting villages, including a small village called Saridihir. Men were fishing on flat, wooden boats as we trotted past, crossing small streams on our way to the Seljuk caravanserai of Sarihan, which dates from the 13th century.
A caravanserai is an old inn, akin to a roadside hotel, where travelers could rest, sleep and get provisions for themselves and their animals during their journey along the Silk Road. We got off of our horses and went inside the beautifully restored structure, an ornate rectangular, stone building with a large, entranceway, big enough for caravans to enter with their livestock, including camels, and load and unload goods.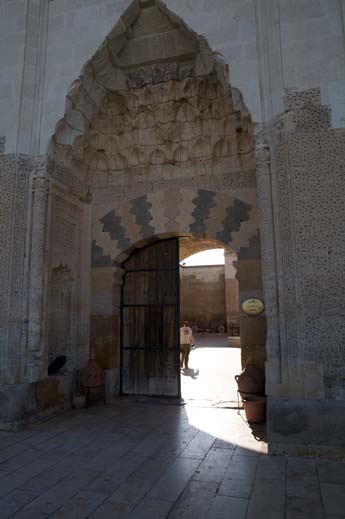 Inside the thick limestone walls, made strong for protection, we walked into a large open air courtyard accented by a fountain in the middle and lined with intricate stone archways and shaded nooks. We tied up our horses and sat in one of these alcoves where animals or people would have also rested centuries ago or perhaps stocked up on goods from merchants selling travellers supplies. Ahmet pointed out the small mosque to the right and above the doorway. The second floor housed sleeping quarters for weary travellers. The animals would remain downstairs.
As I took it all in, I thought about the significance of our riding group making a stop to water our horses and ourselves in a 13th century rest stop, certainly one of the coolest I've ever visited.

Learn more about riding vacations in Cappadocia, Turkey at EquitrekkingTravel.com, which features exceptional equestrian vacations.