Horse Riding Botswana's Lunar-Like Salt Pans
Get truly off the grid riding the Makgadikgadi Pans in Botswana with this photo journey!
by Darley Newman
One of the wildest rides I've ever experienced was on the Makgadikgadi Pans, one of the largest salt pans in the world, in the Kalahari of Botswana. If you've seen my photos or Botswana videos, you know that the terrain is otherworldly. Below are more great photos from this trip through the magical Makgadikgadi Pans.
Riding the wild landscapes of the Makgadikgadi Pans in Botswana, you may find yourself riding through water and seeing wildlife from on horseback.
When the rains arrive at the beginning of the wet season from around November to April, the landscape changes dramtically. Zebra, wildebeest, hartebeest, springbok, gemsbok, red hartebeest, the elusive brown hyaena and ostrich are just some of the wildlife you might encounter.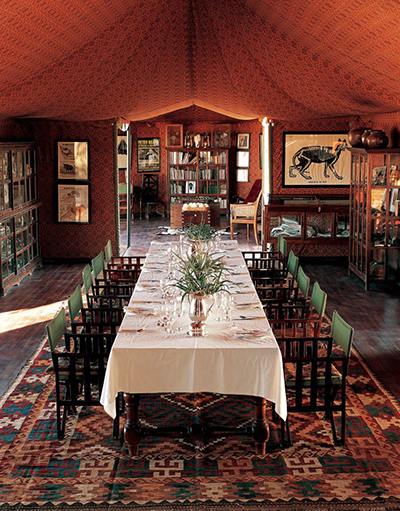 Guests may stay in luxurious Jack's Camp or in plush Camp Kalahari, a fly camp with large dome tents and bucket showers.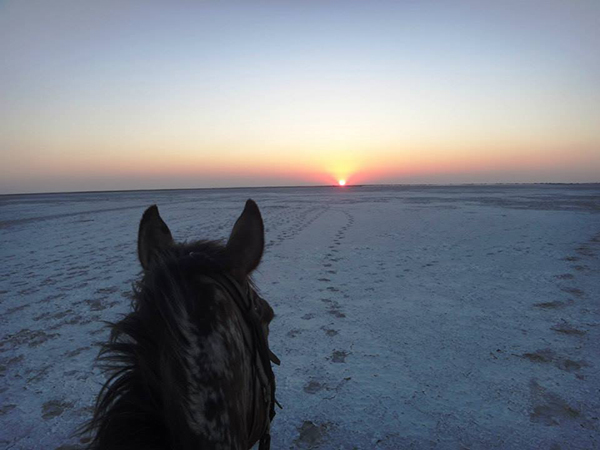 Chasing the sun on the Makgadigadi Pans, which are the size of the European country of Switzerland.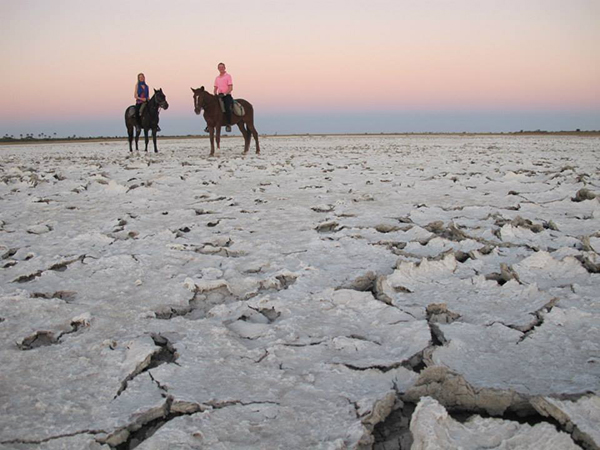 The moon-like landscapes are great for cantering and faster riding. There are many other natural attractions as well, including some of the best star gazing in Africa.
Happy hour on the Pans is truly spectacular. You can watch the sunset with a sundowner in one of the most stunning settings on the planet.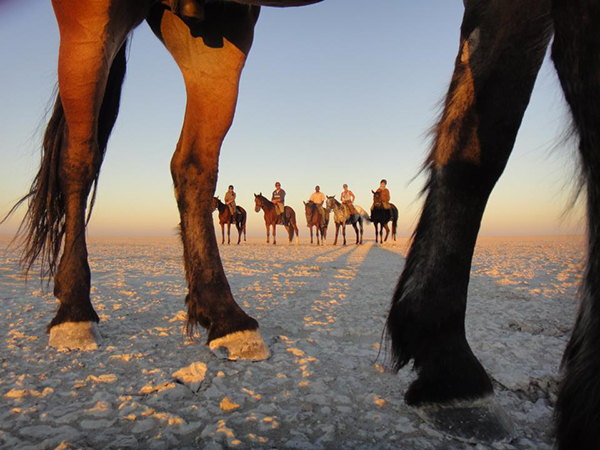 Wake up to hot tea and coffee, before heading off in search of some of the Kalahari's most fascinating inhabitants, the meerkats.
Check out upcoming dates for these Africa riding holidays and more great horse safaris.