Horse Camping at Buffalo River in Tennessee
In the heart of Tennessee lies one of the most beautiful and entertaining horse camping facilities. At Buffalo River Trail Ride in Waynesboro, you will find a 5,000 acre trail riding and camping facility situated alongside Buffalo River with many miles of trails, five waterfalls, and a bat cave.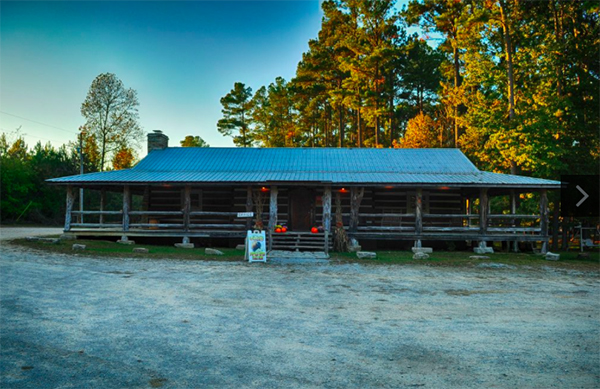 Office front and camp store await to greet you along with Western themed décor adorning the entrance steps.
Buffalo River Trail Rides (BRTR) includes many amenities. Don't want to "rough it"? No problem. There are two lovely small rustic cabins available to rent.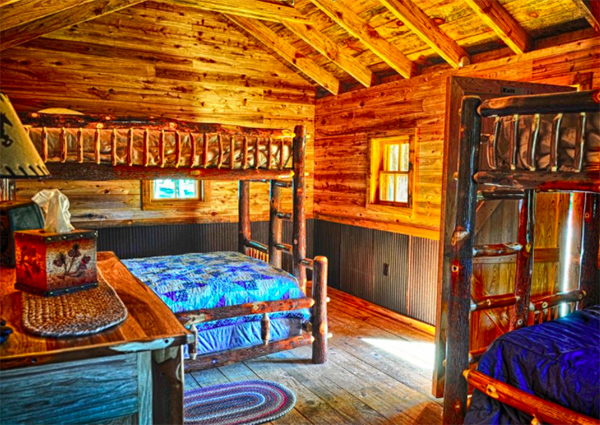 One of two lovely small rustic cabins available to utilize.
Cooking not your specialty? No problem. BRTR has a dining hall facility which provides full meal accommodations during their organized events. Don't like dirty laundry piling up? No problem. BRTR has a laundry room. But who wants to waste time in the laundry room when all those beautiful riding trails await you?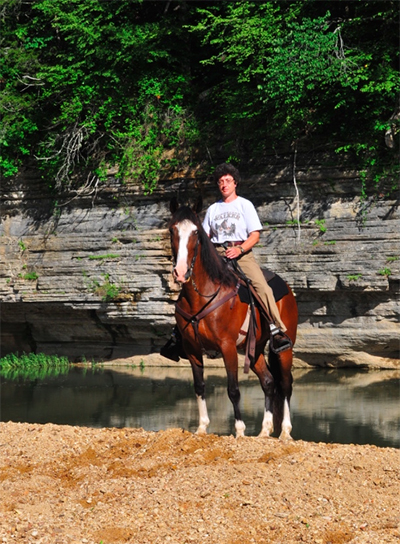 The bluff along the Buffalo River provides a scenic backdrop for photos. The author and her horse taking advantage of a photo opportunity.


The author and her horse cooling her hooves in the Buffalo River taking another photo opportunity.
Need entertainment to kick up your heels? No problem. BRTR holds live nightly entertainment in their outdoor dance hall, a used tack auction, and horse shows in their horse arena during their organized events.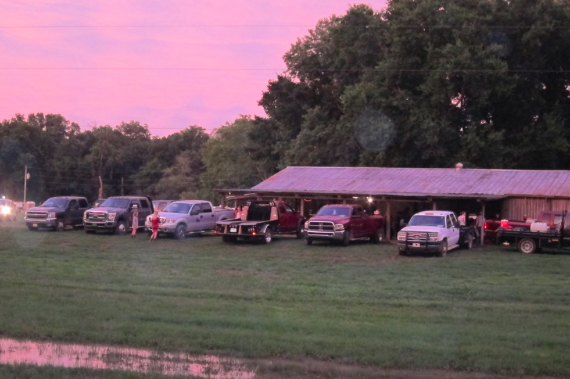 Normally quiet during the day, the Dance Hall became alive at night with lights, live music and good old fashioned country dancing. It was also the scene of many pickups driving in and people tailgating.
Country dancing – even the younger generations enjoyed the dance hall. It was amazing to see many young gals preparing in the bath facilities dressing up, primping their hair, and putting on their makeup prior to the evening's entertainment.
Can't stand the hot summer afternoons? No problem. BRTR is conveniently situated alongside the scenic Buffalo River to cool off with rivertubing, kayaking, or fishing. In the afternoons, the river was the "hot spot" for cooling off.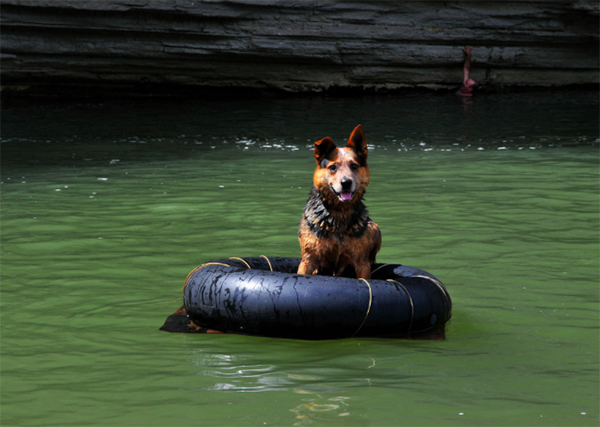 Even "Doc", a friend's dog who accompanied us down the river enjoys river tubing to cool off. What a "cool" dog!
Forgot your camera? No problem. BRTR has a professional photographer on-site during their organized events for taking memorable photos of you and your horse. A sampling of the photography of past BRTR participants can be seen on the walls of the dining hall.
Afraid to get lost amidst 5,000 acres? No problem. BRTR provides trail bosses to guide you through trails, offering four rides per day at various lengths and speeds according to your riding level during organized events.
Riding the trails.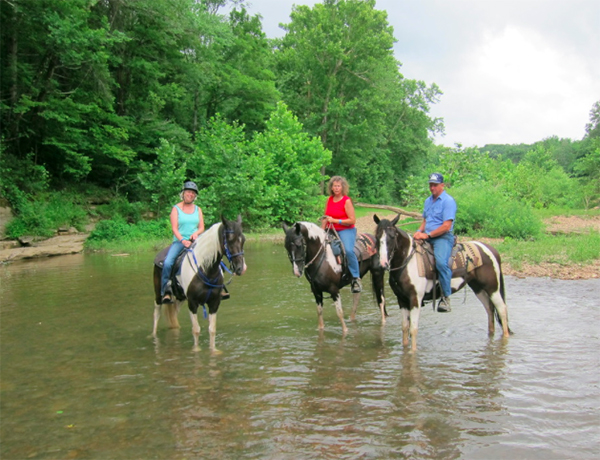 Horse play in the Buffalo River.
Love to shop? No problem. Visit the camp store on-site as well as a few tack vendors and the photographer's booth.
Concerned about your horse's comfort? No problem. BRTR offers many convenient covered barn stall areas near your designated camping area. On-call vets and an on-site farrier are available during the organized events.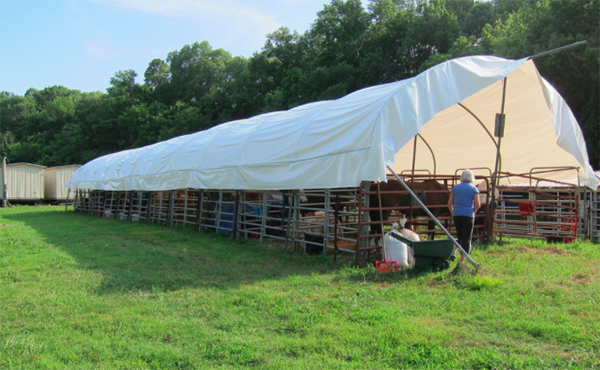 Covered Stall facilities at Buffalo River Trail Ride.
From the sampling above, you can see that BRTR aims to pamper their campers and equines with many camping extras to entice you. In case that isn't enough, outdoor seating and swings are located on the porch of the office and camp store for relaxation.
To get the full experience of horse camping at BRTR, they provide four weekly organized trail riding events per year. This package trail riding deal includes all of the aforementioned activities. Trust me, attending one of these week-long trail riding events passes quickly when you are having fun and not a minute to get bored, but many hours of fun trail riding and entertainment. Normal and individual horse camping is available during other times of the year, with other specialized equine events booked as well. BRTR is also a very family oriented facility.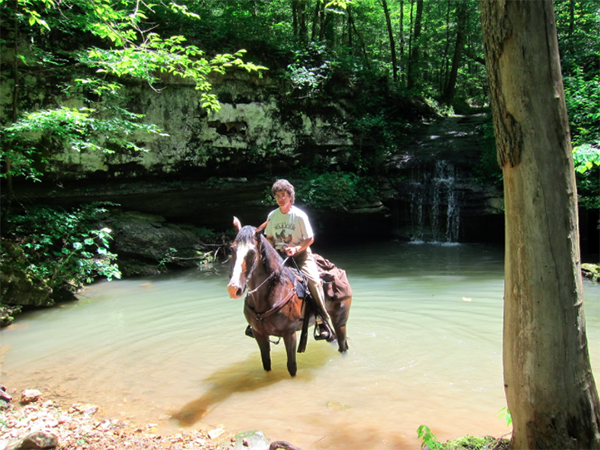 Experiencing one of the small waterfall areas. There are also views of Bat Cave entrances from the trail.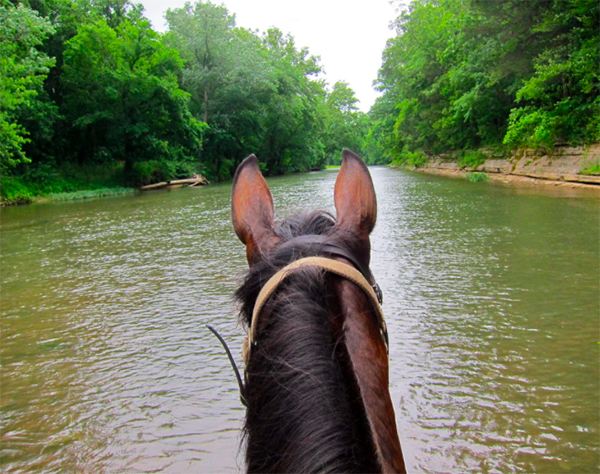 Looking upriver between my horse's ears.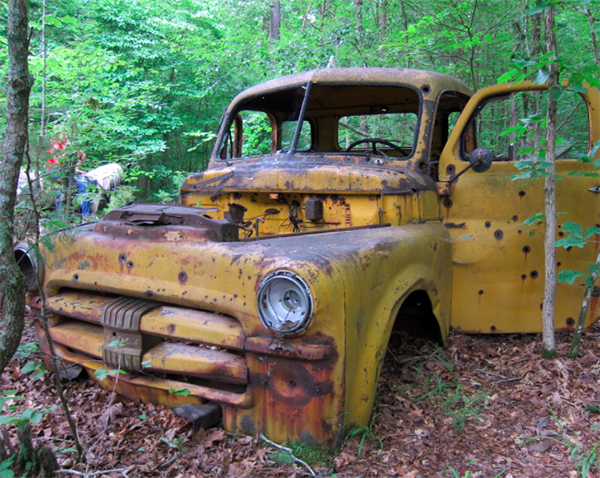 An old abandoned yellow pickup remains on the trail as a mid-point landmark where many trails join. The saying goes that if you can find your way back to the yellow truck, you are not far from camp.
The facility is large enough to accommodate over 350 equine campers as well as over 450 horses. BRTR has been in existence for many years, and after the 2008 recession during which camping rates fell, horse camping at BRTR is back on the rise, with 2017 seeing much higher numbers of participants than last year. Because the facility is large and spread out, I could not tell that there were over 275 campers during the week we spent there utilizing the facilities except maybe when the dinner bell rang!
If there is rain in the forecast, no problem. Plan a day trip in the outlying areas to visit. On one particular day, we went gallivanting to Lewisburg, TN to visit the Tennessee Walking Horse Breeders and Exhibitors headquarters building. Outside was a walkway with many Tennessee Walking horse champions depicted as well as commemorative bricks with names of other popular Tennessee Walking horses.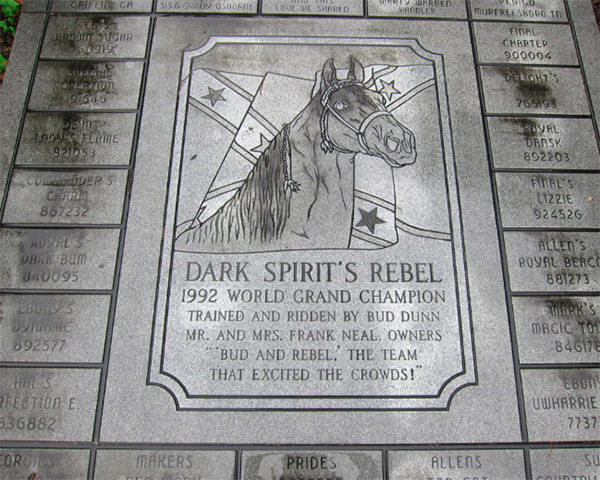 Commemorative walkway of Tennessee Walking horse champions.
Inside the TWHBEA headquarters, the entrance hall was lined with many historical photos and paintings of celebrated stallions whom all current registered Tennessee Walking horse offspring evolved from. I was able to view my Tennessee Walking horse's great grandsire, "Ebony Masterpiece" photo displayed on the wall, and even further, "Midnight Sun", both of which were grand champion sires.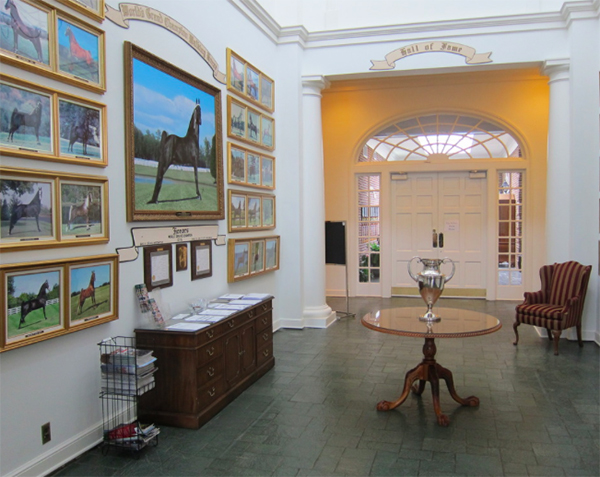 Inside the TWBEA headquarters with ancestral photos and paintings of TWH grand champion sires.
Being in Tennessee Walking horse country, we headed on to Shelbyville, TN to view the "Celebration" showground. The showground is comprised of 90 acres with arenas and barns to accommodate the world's largest "Walking Horse Show" every year since 1939 during the beginning of September. By its 50th anniversary, the Tennessee Walking horse "Celebration" show grew from its initial three-night competition and an estimated 8,000 spectators to ten nights and a paid attendance of 231,000 spectators. The main outdoor show arena was impressive with its large seating stadium.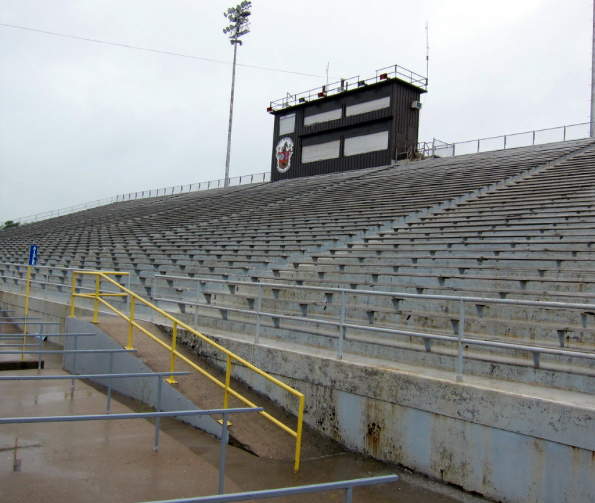 Show arena stadium.
In the barn areas along the drive-through were commemorative signs depicting photos of past "Celebration" grand champions winners which may also serve as lights during show times.
It was exciting to see these two sights which are historical to the Tennessee Walking horse breed in person as until now, I have only read, seen pictures or communicated by mail or telephone with the Tennessee Walking horse registry.
Upon my return from this BRTR horse camping trip, I verbalized my enjoyment of this trail riding experience to my co-worker, and her interpretation summed it up quite well - "This sounds like an adult version of a 4-H Horse Camp!" I agree wholeheartedly, and would enjoy a return trip to BRTR.
Many thanks goes out to George Bruner, professional photographer of the "Picture Lady" equine photography for assisting in graciously providing some of the photos depicted with no constraints as well as accommodating our groups private photo sessions to help promote Buffalo River on Equitrekking for me. For more information, info@equitrekking.com?subject=Equitrekking%20Tennessee%20article">contact George & Rita Bruner, 91 Hickory Circle, Dyersburg, TN 38024; ph# (731)445-7390 or (731)445-7392.
About the Author: Susan St. Amand is a Board Member of the Shenandoah Trail Riding and Horseman's Association and employed with the Virginia Cooperative Extension as a 4-H Youth Program Assistant. She grew up in Northern Maine with horses on a farm and has been a transplant to Virginia for the past 25 years. She enjoys planning horse vacations with friends and has currently completed many rides in Maine, Pennsylvania, New York, West Virginia, Tennessee, North Carolina, as well as Virginia, trailering her own horse.