Photo Journey of my Favorite Trail at The Home Ranch
The Home Ranch has many scenic riding trails, one of which offers the best views around without ever having to leave the property.
By Molly Murphy
Although The Home Ranch, a Colorado dude ranch located just north of Steamboat Springs, is fortunate to back up to gorgeous Routt National Forest, offering endless miles of terrain to ride, hike, and explore, it's possible to ride to beautiful views without ever setting foot off the property. One of my favorite scenic on-property rides is Boundary Run, the trail that runs right next to the border of the highest points in both of the ranch's huge turn out pastures.
Boundary run is a well-shaded and very hilly ride, challenging the rider even as it allows for ample opportunities to lope and sightsee. This week, I had the opportunity to photograph some of the best parts of the trail to provide a sort of virtual tour, with the help of my faithful steed, Auger.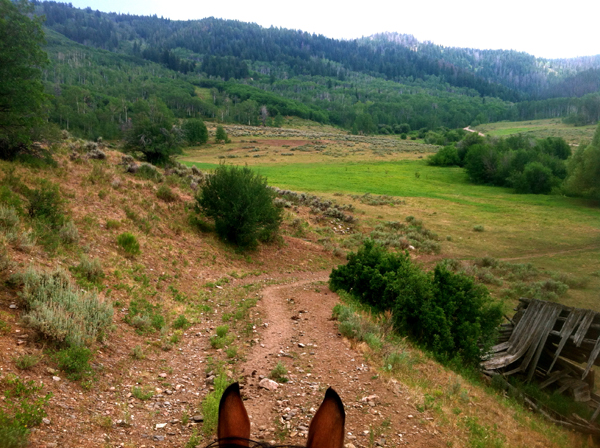 Boundary run starts at the far end of the "Llamasary" pasture. After a short lope from the chute, you can follow a few different trails to climb from the base of the pasture up into the trees where the trail begins.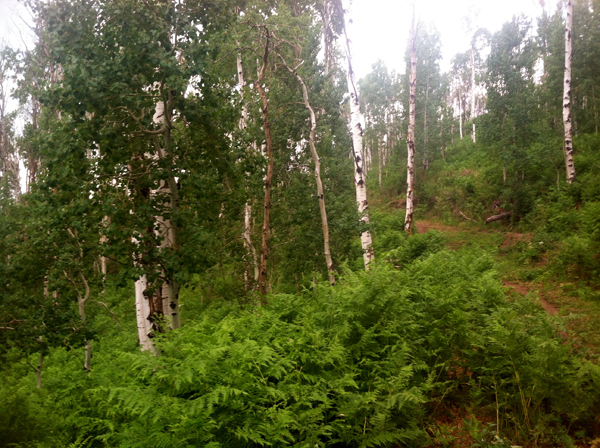 The heavily-wooded trail provides great shade on a hot day and a peaceful sense of quiet.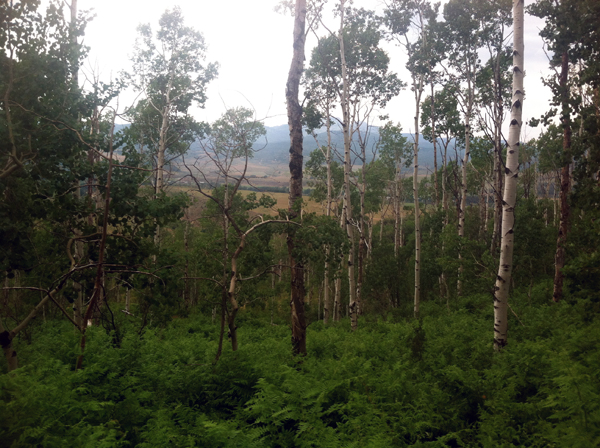 The views of Llamasary pasture begin almost immediately as you ascend on your trail riding adventure, and various mountain ranges can be seen past Llamasary in the distance.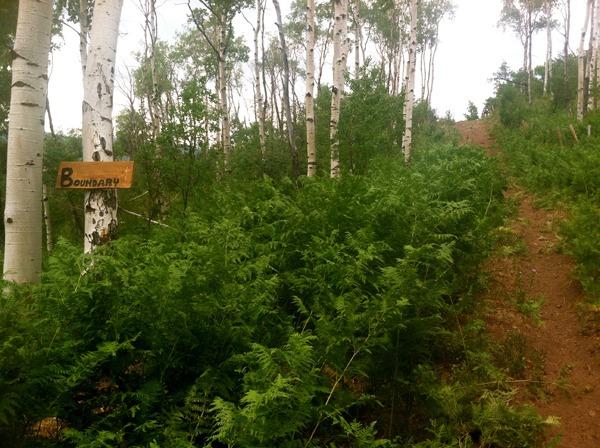 Boundary truly begins when you reach the base of the steepest trail in the pasture.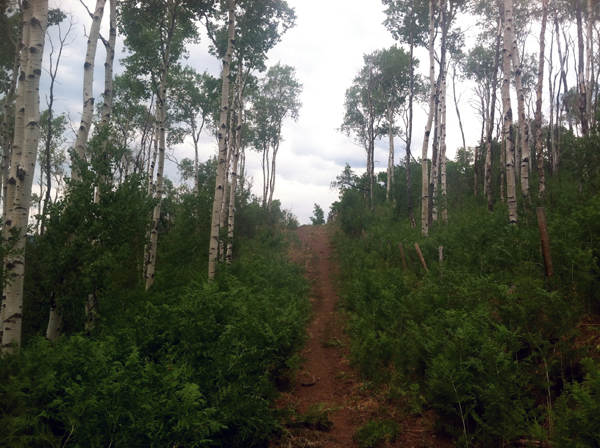 Although the hilly climb may seem daunting to some, our horses at our Colorado dude ranch are well-accustomed to its steepness and the views you gain at the top make all the difference.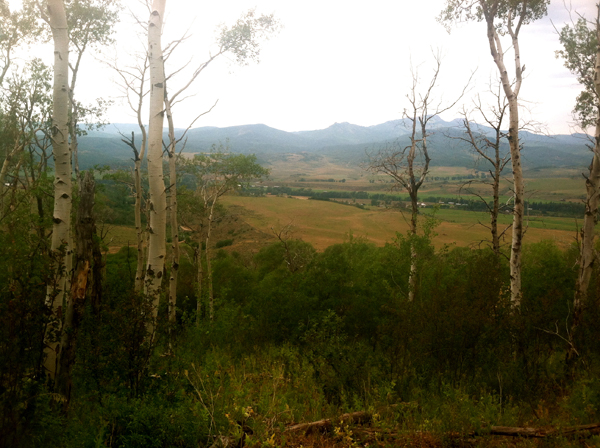 Once on Boundary, the highest parts of the trails offer all-encompassing views of Clark, Colorado for miles.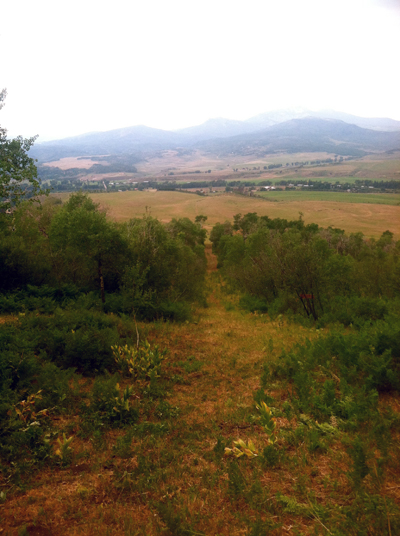 The "chutes," or wide trails extending from Boundary Run all the way into Llamasary pasture used for wrangling horses, give the rider a more precise appreciation for just how high they've climbed.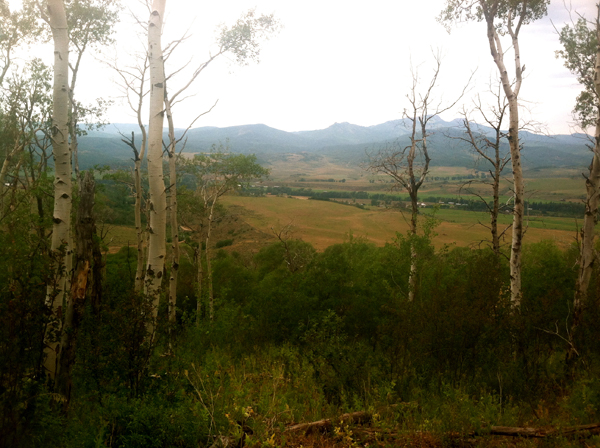 At the gate separating Llamasary Pasture from River Pasture, the trail changes names from "Boundary Run" to "High Rise"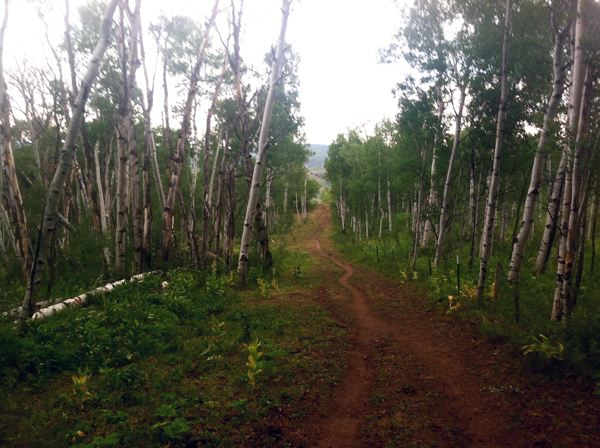 Along with more breathtaking views of the property and pastures, "High Rise" also offers large hills on wide, wooded trails. The fence line separates Home Ranch property from national forest.

About the Author: Molly Murphy is a college student at KSU studying Creative Writing and an English rider. For her dude ranch blog on Equitrekking.com, she writes about her adventures as a wrangler at The Home Ranch, a Colorado dude ranch that has been welcoming guests since 1980. Visit The Home Ranch and other great dude ranches in Equitrekking Vacation Guide and visit The Home Ranch's website.