Learn about gymkhana- games on horseback- from Sylvan Dale Guest Ranch
Learn about gymkhana- games on horseback- popular with riders of all abilities across the nation, including at American dude ranches.
by Cassidy Lundmark
It's gymkhana time at Sylvan Dale Guest Ranch in Loveland, Colorado! For those of you who do not know what a gymkhana is, it is an event in which riders play games on horseback. Each week guests at Sylvan Dale Ranch participate in a gymkhana and winners receive prizes!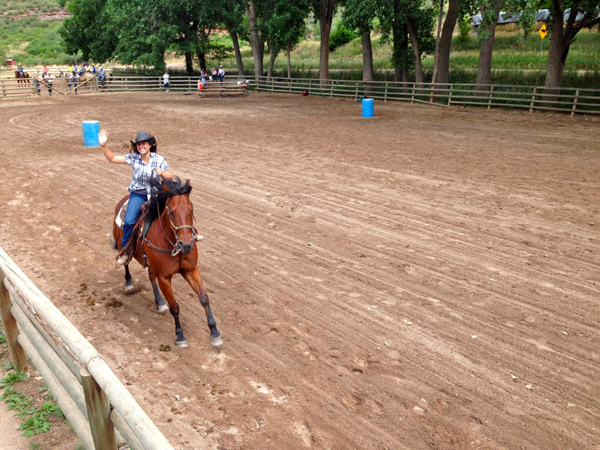 Ladies rode their horses showcasing their best "queen's wave" at Sylvan Dale's gymkhana.
The kids played against each other on the horse they were assigned to for the week. They played games such as pole bending, barrel racing, the boot scramble, the cow pie toss, and an egg and spoon race! Adults competed against each other as well and played similar games with added difficulty.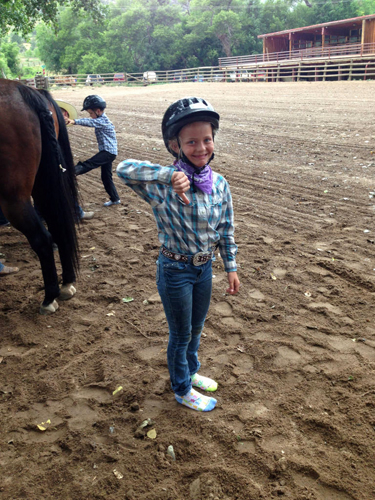 One child gymkhana participant was not too happy about her cute socks getting dirty from the boot scramble.
Where does "gymkhana" come from?
Gymkhana is a term that originated from the United Kingdom and has since been used in the United States. Gymkhanas often emphasize the participation of children and most events are timed. In some areas in the western United States this type of competition is called an "O-Mok-See", which is a Native American term meaning "games on horseback."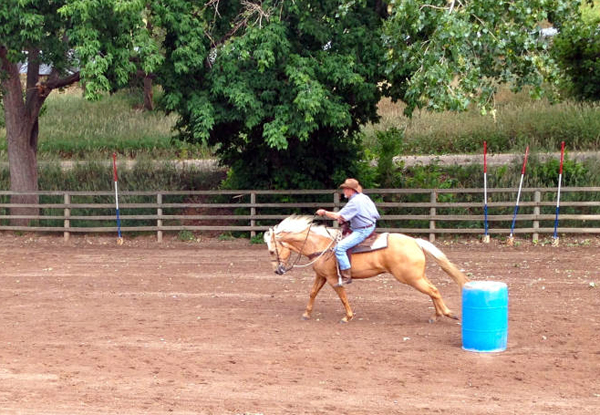 Barrel racing- ride like the wind- at Sylvan Dale Ranch.
Rain or shine we still ride!
Our brave competitors started the competition in a steady rain that started to fall last Friday at Sylvan Dale which was a nice relief from the hot summer day. The kids loved the added challenge the rain provided and had a blast on their horses. The rain started to let up as the competition continued. The adults were grateful.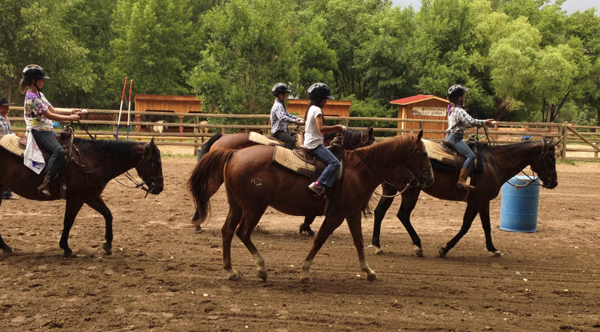 It was a close finish in the egg and spoon race!
Guests used their creativity when coming up with a name for their team when the game required a partner. The competition was stiff towards the end as there were many rounds in which only a second or two separated first and second place. We hope you enjoy these photos from last week's gymkhana and see the fun for yourself!

Learn more about Sylvan Dale Guest Ranch on their website and check out the Sylvan Dale Vacation Guide page on Equitrekking.com.