Gourmet Dude Ranches- Great Ranch Vacations for Foodies
Gourmet Dude Ranches with well-trained executive chefs, cooking classes and wine tastings. These ranch vacations are great for "Foodies."

Warning: Do not read this post if you're hungry!
If smoked salmon ravioli with oven roasted winter vegetables in red wine whole butter sauce or pan seared quail stuffed with dates and prosciutto are not entrees you think you'd see on a dude ranch menu? Think again.
You may not think about a dude ranch when you think about gourmet dinners, but many dude ranches serve as a haven for award-winning chefs who find the great outdoors an inspiration to their daily meals. Innovative chefs across the American West are cooking up luxurious dishes at a variety of American dude ranches. Many of these meals are served in interesting and natural environments.
So drool away, as we show and tell what types of foods you may expect during a dude ranch meal.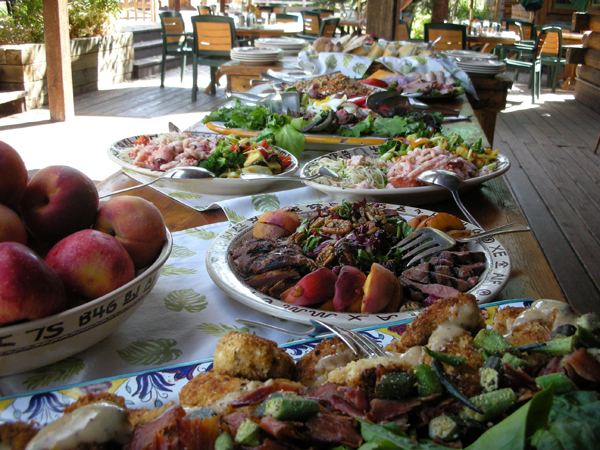 A plentiful buffet served alfresco at The Home Ranch in Colorado.

The Home Ranch in Steamboat Springs, Colorado
The only Colorado dude ranch with a membership in the prestigious Relais & Chateaux, which selects outstanding properties around the globe, The Home Ranch creates what has been called "haute mountain cuisine."
Executive chef Clyde Nelson uses Rocky Mountain regional ingredients to create indulgent dishes like crispy seared Alaskan Halibut with braised spinach, wild rice pilaf and glazed baby carrots. Craving oven roasted Black Angus beef tri-tip served open faced on a mini baguette with Stilton blue cheese? No problem. Chef Nelson makes all of his own stocks and baked goods and employs a full-time baker and pastry chef. He uses fresh herbs and vegetables from The Home Ranch garden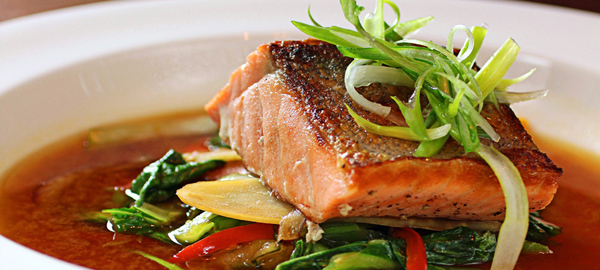 This gourmet dude ranch has been featured in Bon Apetit, Gourmet, Conde Nast Traveler and Food and Wine magazines.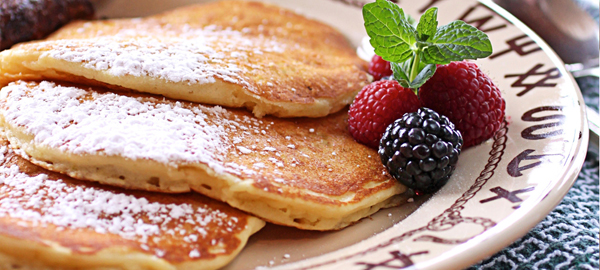 So why would a great chef choose to work at a dude ranch instead of at a five-star city restaurant? One reason... you can ski to work. Chef Nelson has been with Home Ranch for over twenty years and often enjoys a commute on skis.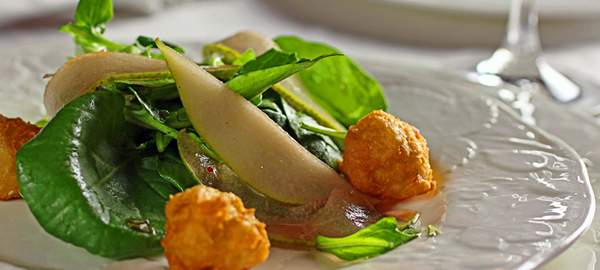 Tanque Verde Ranch in Tucson, Arizona
For a dude ranch vacation packed with Southwestern flavor, many foodies choose sunny Arizona's Tanque Verde Guest Ranch. The ranch's executive chef creates colorful entrees and memorable food occasions inside the Santa Fe style dining room and in the great outdoors.

On my trip, I enjoyed horse riding through the desert to the Old Homestead area on a breakfast ride. Hot cowboy coffee, ranch eggs and sausage and blueberry pancakes never tasted so good as in the crisp morning air after meandering through Sonoran Desert trails. There's also Mexican Fiesta Night and the Cottonwood Grove Ranch Barbeque with live entertainment.

Your dinner may start with chilled watermelon soup and a homemade Caesar salad and move on to citrus roasted half chicken with mole coloradito, yams, spinach and posolé pico. For Southwest comfort food, enjoy baked pasta and asadero-cheddar cheese sauce, bacon and Spanish chorizo with a cornbread topping.

Vista Verde Guest Ranch in Steamboat Springs, Colorado
We've shared a few of this ranch's recipes in Equitrekking's Dude Ranch Blog. From casual style BBQ dinners to formal dining affairs, this luxury Colorado dude ranch serves up a variety of gourmet dude ranch cuisine.
Breakfast may consist of hazelnut pancakes or grilled English muffins topped with avocado, tomato, poached eggs and hollandaise sauce. Dinners... grilled Angus Beef Tenderloin in a cabernet pan sauce paired with a special Napa wine. A lighter option may include Alaskan Halibut with crème fraiche risotto. Wine enthusiasts can choose from a private cellar list or great house selects.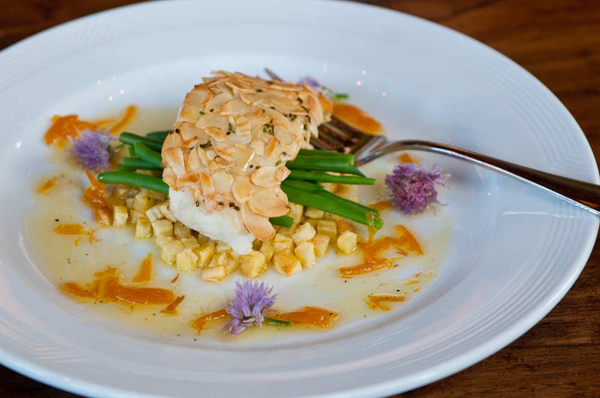 You can bet you'll have some amazing baked goods on this Colorado ranch vacation. Executive Chef Cholly McGlynn is a member of the Bread Bakers Guild of America and has spent six years mastering the art of baking artisan breads.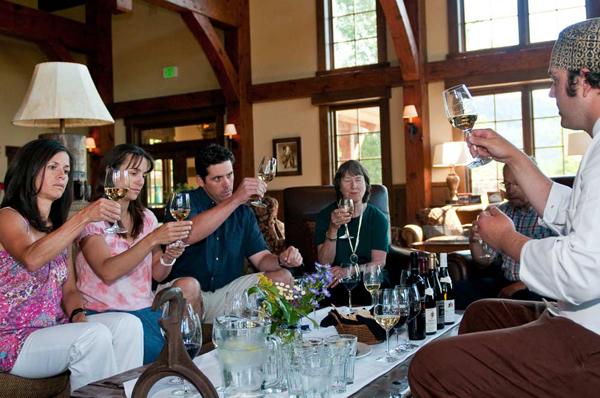 For those looking to learn a thing or two in the kitchen on their vacation, Vista Verde also offers special cooking classes and ranch wine tastings. There are even special dinners for kids, so while kids enjoy fun activities and kid-friendly food, like homemade chicken fingers with honey mustard sauce or healthy veggie burgers, parents can enjoy a quieter adult candlelight dinner.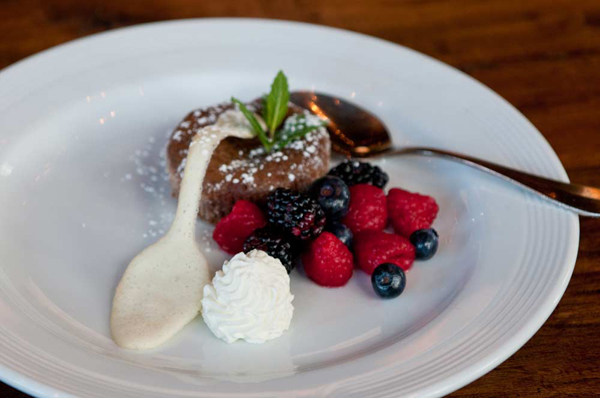 Learn more about great dude ranch vacations, including Home Ranch, Vista Verde Guest Ranch and Tanque Verde Ranch, in the Equitrekking Vacation Guide and Top20Ranches.com. Check out the latest dude ranch travel deals.