Galway Riding Holidays in Ireland Travel Review
Joanne Filkins recently returned from an equestrian vacation in Ireland, which she won in the EquitrekkingTravel.com Ireland riding vacation contest. Here's her review of her ride.
We got back from our trip on Saturday night and it was great! Thank you so much to you and everybody at Equitrekking for giving me such a wonderful prize! We would recommend the Galway ride to anybody who is interested in riding in Ireland.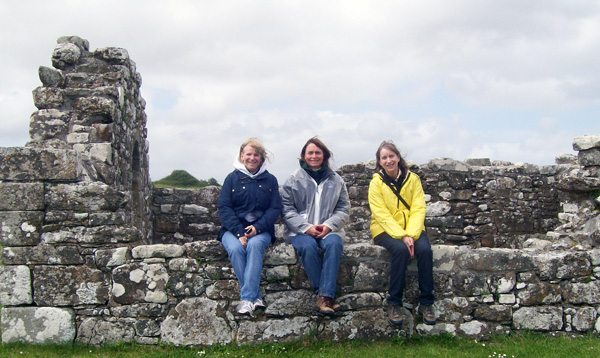 Although Sharon and Janice are both very experienced riders who own their own horses and I only started riding a few years ago as an adult, we all enjoyed the riding and felt that our horses were well matched to us. We chose this time of year to accommodate our schedules and it turned out to be ideal — not too cool or warm and ahead of the main tourist season so none of the places that we visited were too crowded.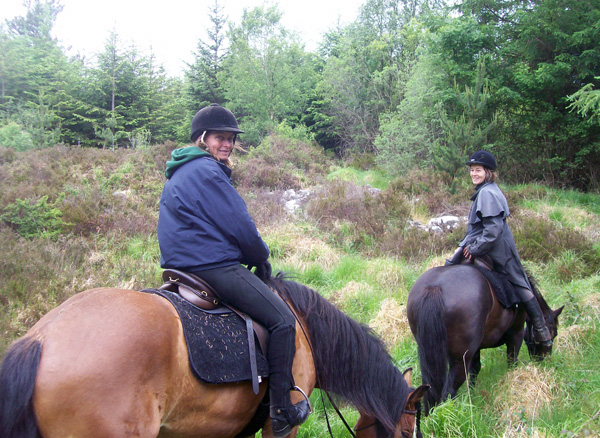 All of us were very happy with our horses and the people, food and accommodations were all great! Nicola and Bertie have done such a terrific job of renovating the house and including so many fascinating little details such as horse related pictures, decorative antiques, and a lovely garden. We were also pleased to see how well they take care of their horses and other animals. The donkeys, dogs, and unusually colorful chickens were all very entertaining!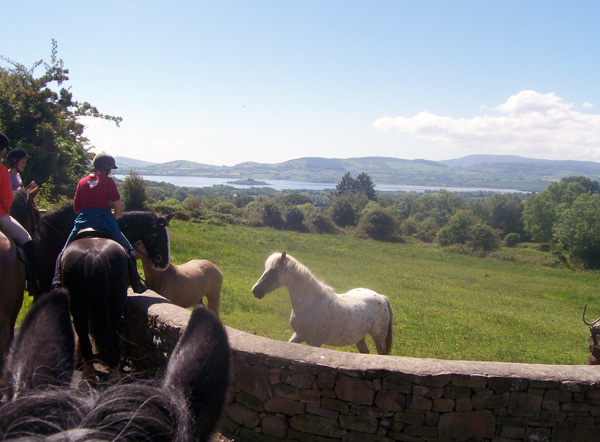 The residential ride was perfect for us because it allowed us to do some sightseeing in the area. We visited several castles, some restored and furnished with antiques and other in ruins.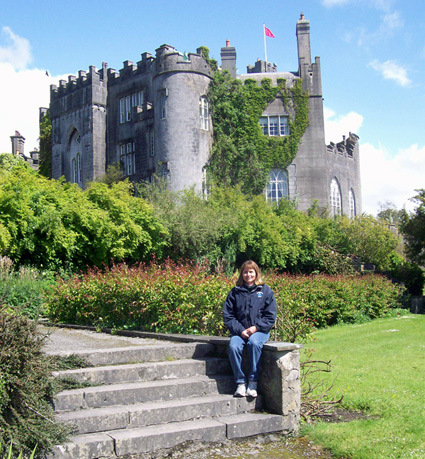 A couple of them had beautiful walled gardens too, and at Bunratty Castle we saw the folk park, which is a village of furnished examples of 19th century houses, and shops plus some farm animals, and attended a medieval banquet which included singers, a harpist, and a bagpiper, all in period costumes.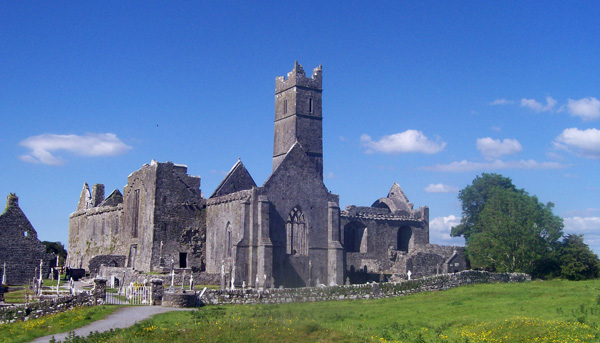 Closer to An Sibin, we enjoyed a boat trip to Holy Island with a wonderful local guide and saw several other ruined churches and abbeys too. We were glad that we arrived a day early before the ride began because that allowed us to see the Cliff of Moher, the Burren, a Birds of Prey demonstration, and a great concert of Irish music and dance performed by kids aged 10-19 as part of a music festival in Ennis.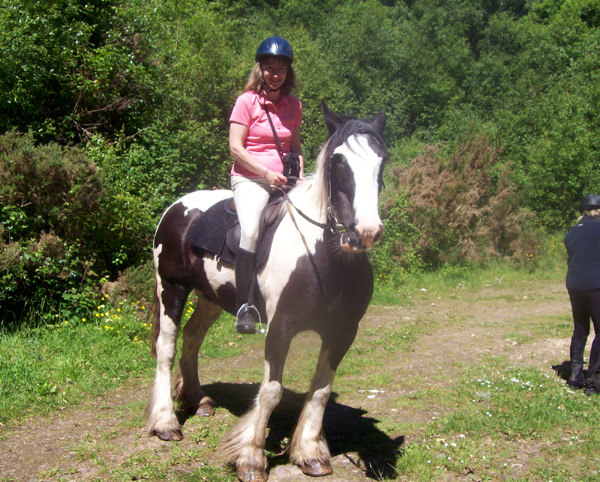 All in all it was a wonderful trip and I was so pleased and surprised to have won it!
Learn more about Joanne's Galway, Ireland riding vacation and other great horse riding vacations at EquitrekkingTravel.com.