Fall Dude Ranch Photos- Changing Leaves, Snowfalls and Round-ups
Want to know what happens when the weather starts to turn a little colder at American dude ranches... a lot! Check out the below photo journey of diverse happenings–– from cattle drives to trail rides–– amid the changing leaves this autumn.
We checked in with dude ranches in New Mexico, Arizona, Wyoming, Montana and Idaho to find out what happens on dude ranches in the fall. While many are still open to guests, others have lots of work to do in the off season. All of the ranches we selected are members of the Dude Ranchers' Association or both, which means they work hard to continue to keep authentic Western traditions alive.
Many dude ranches are enjoying the pretty changing leaves and some getting their first snow. Dude ranches and their guests have been busy with trail rides, cattle round-ups, celebrating landmark events and opening up new ranch additions. Read on and check out what life is like at dude ranches in the fall. Please note, we did choose photos from these ranchers that included many between the ears shots. Those are the best!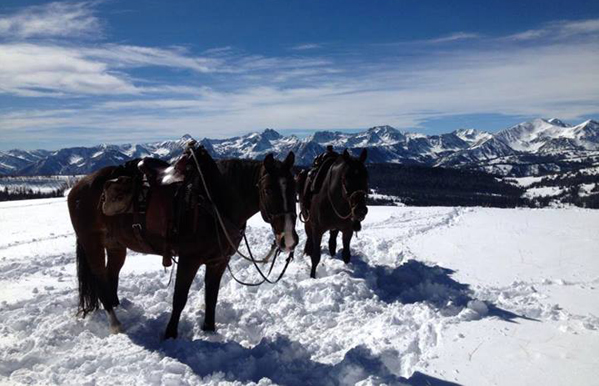 You never know what you may get to experience while riding in the fall season at Lone Mountain Ranch in Big Sky, Montana. While the leaves change at lower elevations, snow can pile up in the mountains. They are start gearing up for holiday celebrations and the popular horse drawn sleigh ride dinners in the winter.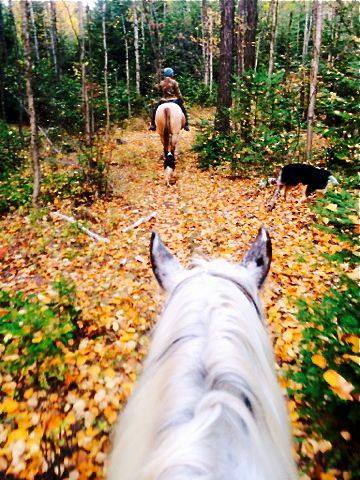 There is certainly peace in the valley at Western Pleasure Guest Ranch in the fall. Beautiful fall colors appear at this North Idaho dude ranch and in the surrounding area and travelers take advantage on trail rides. This year-round fourth generation cattle ranch has been operating on the same land since 1940 in Idaho's scenic Panhandle region.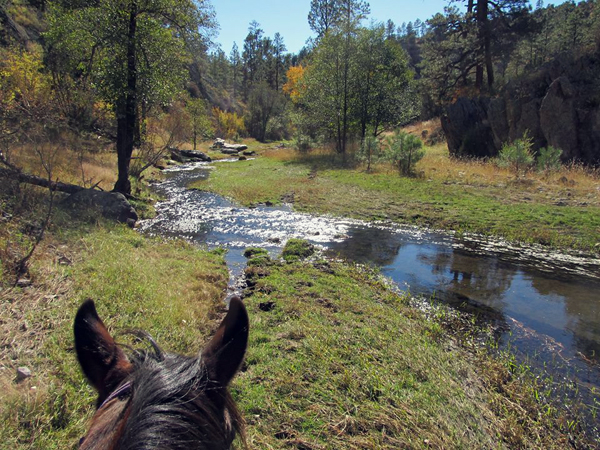 The owners of Geronimo Trail Guest Ranch in New Mexico see beautiful changing colors start normally during the month of October. Being located 85 miles from the nearest stoplight in the mountains of the breathtaking Gila National Forest, you have lots of places to ride to enjoy the autumn colors.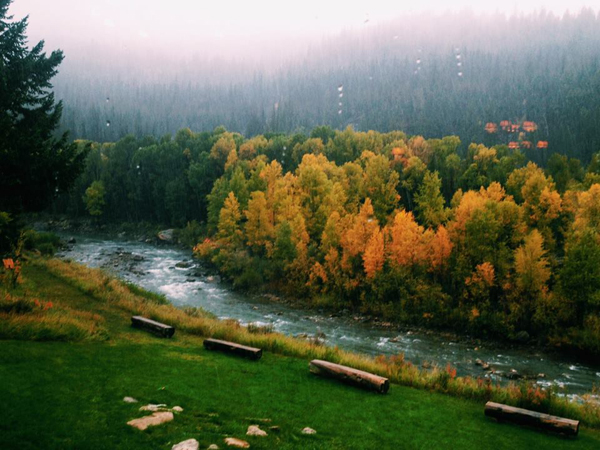 Gros Ventre River Ranch located 18 miles from the town of Jackson Hole can sometimes have their first snow of the year at the end of September. The ranch also enjoys vibrant fall colors. The gold and red Aspens along the river at the ranch are most spectacular.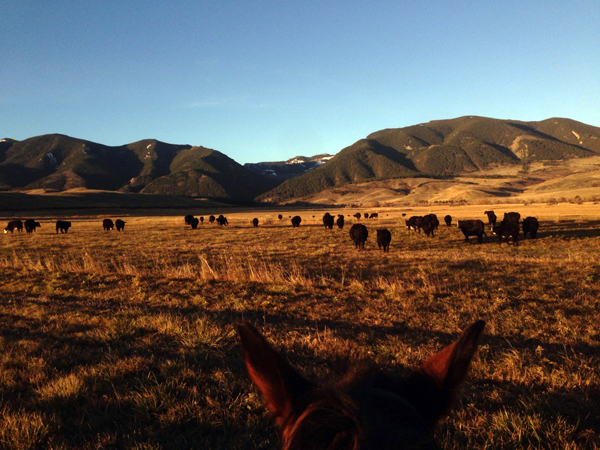 During October, Eatons' Ranch, a Wyoming dude ranch and working cattle ranch, does lots of cattle work. Located on the magnificent, pine covered eastern slopes of the Bighorn Mountains in northeastern Wyoming, the views are nice everywhere you turn, especially from in the saddle.
Check out more great ranches and horseback riding vacations for fall and winter travel in the Equitrekking Vacation Guide and great ranches at Top20Ranches.com. For upcoming travel discounts, including on winter vacations, check out Equitrekking Travel Deals.