Extreme Mustang Makeover Challenge 2016
An entertaining "horsey" diversion to which we can all look forward this year!
by Karen Prell
So, here we are in late winter of the shiny New Year 2016. Okay, so in some parts of the country its not so shiny–– more like snowbound! But, take heart dear horse lovers. Even when the weather is such that not even a groundhog wants to be seen, and some of our horses look more like a cross between a polar bear and wooly caterpillar there are still some equine pursuits we can enjoy and even learn something from in the winter season.
The Extreme Mustang Makeover Challenge is one such endeavor. Presented by the Mustang Heritage Foundation and the Bureau of Land Management (BLM for short), the ultimate goal of this competition is to encourage the prospective horse owner to adopt a Mustang as their next riding companion. At the same time this "competition" among the selected trainers gives everyone a chance to show their stuff in getting these Mustangs ready for their new homes and at the same time educate and entertain those of us who attend just to be spectators!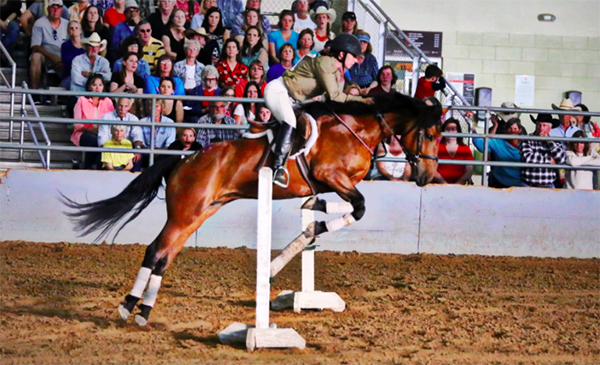 Mustang History & Controversy
While still a subject of controversy, the fact remains that every year the BLM rounds up Mustangs from the West. The Mustang Heritage Foundation seeks to find a lifetime home for these pieces of our history from the American West. Since 2007 the Foundation has placed over 5,500 Mustangs into permanent homes thereby reducing the number of horses still waiting to find a home and avoid an uncertain fate.
The Extreme Mustang Makeover Challenge takes this a step or three further by holding an annual competition for Amateurs & Professionals to step up and compete in gentling these horses enough to make excellent riding horses out of them while providing the audience in attendance a sneak peak at what it's like to see to succeed at this challenge.
The 2016 Extreme Mustang Makeover Challenge
This year there will be competitions taking place all over the country from Florida to Nevada, south to Louisiana and north to Massachusetts. In all there will be ten competitions taking place at various times throughout the year. With the inclusion of youth trainers as well as adults, there is something for everyone to watch, learn and enjoy at the Makeover Challenge.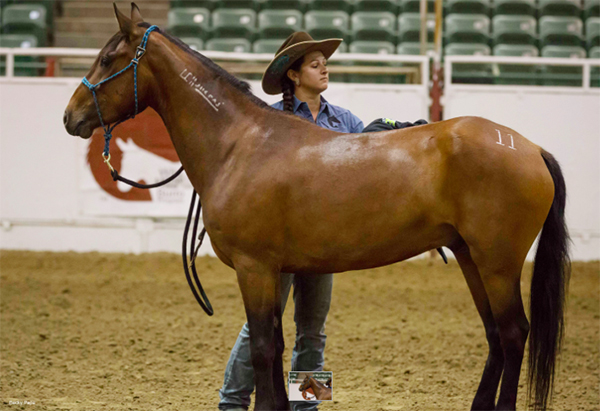 The wild horse training competition will offer two divisions: Youth, ages 8-17, can compete with a mustang they adopt in-hand and adults, ages 18 and over, will ride their assigned mustang in preliminary classes to compete for a spot in the top-10 freestyle finals.
Now this is not just one of those "spectator" situations. For instance, if you go to a horse show to watch the lovely show horses compete, chances are you are not taking one of them home unless your check book has a lot of digits in it. And if you go to the racetrack you are certainly not likely to come home with a racehorse for your own.
But at the conclusion of the Mustang Makeover competitions, the "fun" part for the horse buyer comes in… The horses who have gone through the challenge are then made available for the public to purchase via competitive bidding. All adult competing mustangs will be available for adoption after the event. So, instead of just going to "watch" this horse event and getting a t-shirt, some lucky folks will actually take home one of their own American Mustangs as part of their family! It just doesn't get anymore exciting than this!
This year the contestants, amateur and pro alike have approximately 100 days from the time they pick up their horses to the time of their individual competitions. They have to prove that "their" Mustang is the best out of all of them in order to win. Oh, and did I mention that there is roughly $250,000 at stake for the winning teams of trainers and their horses with each location awarding $25,000 in prizes to the winners.
Seems to me this is a win win situation for everyone involved–– a for the horses who get a better chance at a loving home, a win for the trainers, who get a chance to show their stuff and win some serious money. And last but not least a win for the spectators who get to watch, be entertained and learn something at the same time.
Another interesting facet to this competition is the chance to actually see the result of the trainers work which has to be completed within the 100 day time period.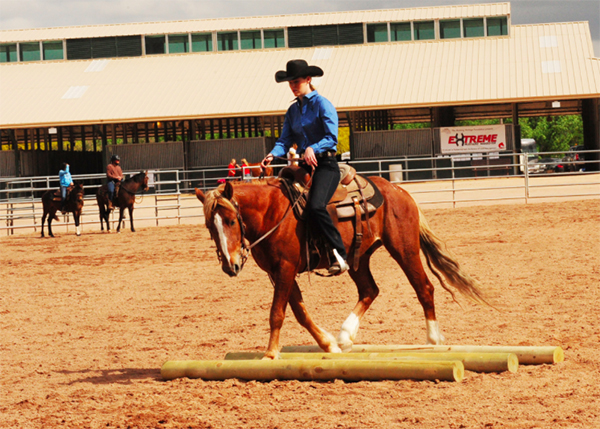 For any horse owners in the audience who might be hunting for a trainer to work with them or their own horses, this is a great time to see multiple trainers working under the pressure of time limits and the unique situation of training a horse who is used to being on their own and not taking directions from a human. Look at it this way. If these trainers are successful with these Mustangs, then it's a pretty safe bet that anything your horse might throw at them is going to be mild in comparison.
Check out the schedule for all the upcoming competitions, more than likely there is one in your area or close by.
The schedule for the various parts of the country are as follows, but keep checking the Extreme Mustang Makeover website for full details and updates.
March 11-12, 2016 Lamar Dixon Expo Center Gonzales, LA
April 21-23, 2016 Horseshoe Park & Equestrian Centre Queen Creek, AZ
May 6-7, 2016 Jacksonville Equestrian Center Jacksonville, FL
May 20-21, 2016 CSU B.W. Pickett Equine Center Ft. Collins, CO
June 18-19, 2016 Reno-Sparks Livestock Events Center "Reno Rodeo" Reno, NV
July 14-16, 2016 Missouri State Fairgrounds Sedailia, MO
July 29-30, 2016 Ford Idaho Horse Park Nampa, ID
August 5-6, 2016 Topsfield Fair Facility Topsfield, MA
August 25-27, 2016 Virginia Horse Center Lexington, VA
September 15-17, 2016 Will Rogers Equestrian Center Fort Worth, TX
I spoke with Kyla Hogan, Marketing Director for the Mustang Heritage Foundation, and this is the 10th year that this competition has been going strong. As you can see from the schedule, there are events being held pretty much all over the nation.
However, she also informed me that here in my own state of Florida, we have not had the good fortune to host one of the competitions since around 2009! Reason enough for us Floridians and our friends in the neighboring states to get excited and attend this great family friendly event.
Exciting News for the 2016 Mustang Makeover
Well my dear Equitrekking friends, if all of this isn't enough to get you excited and come on out to one of these events, then I have a little added bonus for you!
In some upcoming articles leading to the Florida Competition in May, I will be following one of the trainers from the time their Mustang is picked up until the last moment of the competition concludes here in Florida. And if our chosen trainer is fortunate enough to win the Florida event, rest assured I will be following them afterward. So you could say you all are going to be in on the competition in spirit if not in actual attendance.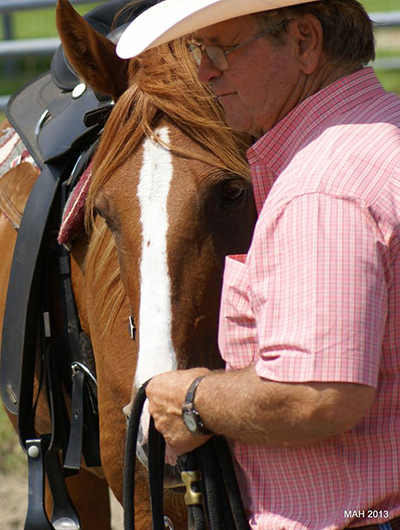 And now for the best part! Any of you who have read some of my past Equitrekking articles will recognize the name of one of the trainers picked for the Florida event. We will be following "our" own trainer in this competition–– none other than Ronnie Ford, featured in the Equitrekking articles The Best Horse Trainer You've Never Heard of… Yet! and On the Road to America- Catching up with trainer Ronnie Ford.

I was excited to find out that Ronnie had been chosen to compete in this competition and just knew I had to follow this and take you all on that ride from beginning to end with him! With his kind permission I will be the proverbial "fly on the wall" to give the readers here on Equitrekking a front row seat as Ronnie meets and trains his new partner.
This event is great fun to watch, but it'll be even better with someone we got to know actually participating in it!
Next up. We get to meet Ronnie's new Mustang "protege". Hang on for the ride! This ought to be fun!!!

About the Author: Karen Prell, aka "Triple Crown Karen," came from a very non-horsey, working class New Jersey family and started riding at age three. With over 30 years experience as a riding instructor, Karen is passionate about developing beginners into confident riders and compassionate horse owners. A favorite expression heard often by her students is "It's ALL about the horse!" A lover of all things "horse," she is especially passionate about promoting the retraining of retired Thoroughbreds and adoption and rehoming of unwanted horses. Her ultimate dream would be to see the US Equestrian Team mounted on these great reclaimed athletes. Her career in media focuses on the everyday equestrian adventure and how a horse lover of modest means CAN make a difference for even ONE horse.