Experience a Festival on Your Horseback Riding Vacation
Great festivals- Widecombe Fair, Ballinasloe Horse Fair and Albuquerque International Balloon Fiesta- that you can enjoy on a horseback riding vacation.
by Darley Newman
With less and less vacation time on the docket for many Americans, trips that combine multiple activities so that you can make the most of your vacation are increasing, and the horse world has caught on. Check out these great festivals that you can experience on your next horseback riding vacation and the trip organizers, who make the planning easy.
1. Albuquerque Balloon Fiesta Riding Vacation
Combine horseback riding with the popular Albuquerque International Balloon Fiesta with Enchantment Equitreks, a new, New Mexico riding vacation company run by a mother and daughter team. The horseback riding vacation includes trail rides with a trip to this yearly festival of hot air balloons, where you can enjoy watching the balloons up close. If you wish to crew a balloon or help it blow up and launch, Enchantment Equitreks will try to arrange it for this day.
Guests will trail ride in the Sandia Mountains and Rio Grande Bosque. As you ride, watch the sun begin to rise and hundreds of hot air balloons fill the sky below!
Vacation Details: Arrive Sunday, Oct 6th leave Sunday, Oct 13th. Cost for this 5 day/ 6 night horseback riding vacation is $1800 and includes admission to the Balloon Festival.
Contact: info@equitrekking.com?subject=Equitrekking%20Travel%20Deals-%20Enchantment%20Equitreks">Email Justyn. Call 575-430-7514. Visit Enchantment Equitreks website.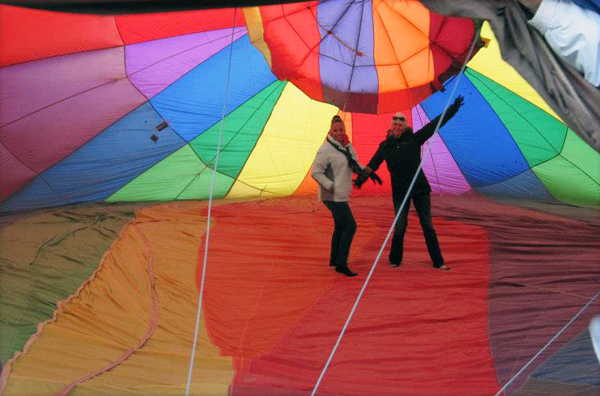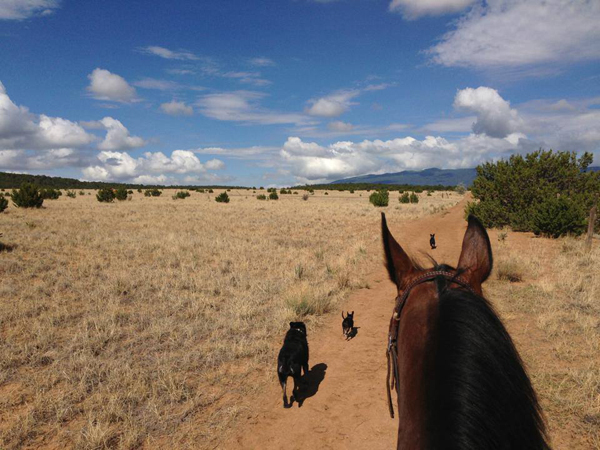 2. Widecombe Fair in England
Ride spectacular horse country and take a trip to the annual Widecombe Fair in the United Kingdom with Dartmoor Riding Holidays. This short 4-day riding holiday combines horseback riding through the English countryside with a trip to the Widecombe Fair, which started more than 150 years ago. It began with a sheep sale, a cattle show, and an old folk song that told the story of Uncle Tom Cobley and all. Today, travelers visit this annual show in the small Dartmoor village of Widecombe-in-the-Moor for gymkhana, pony shows, a dog show, rural arts and crafts, colorful local produce, vintage farm machinery, bale tossing and other livestock shows.
Enjoy meeting the locals by staying in a B&B and a full day at 'Widecombe Fair' joining in the fun and games in one of the most scenic spots on Dartmoor. This part of the UK allows for lots of open spaces for riding, which you may have noticed in the film "War Horse". Dartmoor was used for much of the filming and the author Michael Morpurgo used Iddesliegh, a village not far from Meldon, as the setting for his book.
Vacation Details: September 8-11, 2013 for $642 USD* (400 GBP) 3 nights, 4 days riding.
Contact: info@equitrekking.com?subject=Equitrekking%20Travel%20Deals-%20Dartmoor">Email Phil Heard. Visit Dartmoor Riding Holidays website.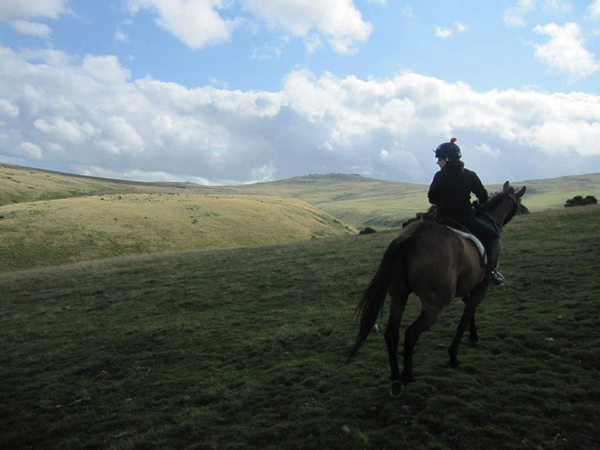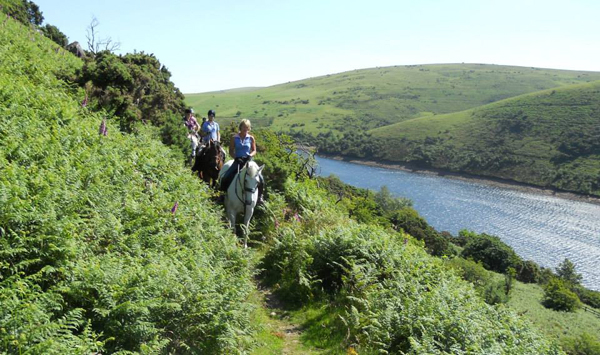 3. Ballinasloe Horse Fair Riding Vacation
Ride the beautiful Irish countryside, visit castles, pubs and ancient Celtic trails. Visit the famous horse fair in Ballinasloe, an annual nine-day equestrian festival with entertainment, tug-o-war, a street and vintage parade, music, children's events and lots and lots of horses.
Called Europe's oldest and largest horse fair, the Ballinasloe Horse Fair dates back to the 18th century. The town of Ballinasloe is well-known for its horsey flair with horse and pony riding enthusiasts, show jumping and other equestrian pursuits at the forefront of life here. Stay in a well restored 300 year old farmhouse in County Clare and meet the locals on your Ireland riding adventure with a trip to Ballinasloe in County Galway.
Vacation Details: Oct 5-10, 2013, $1,109 USD* (815 Euros) per person sharing. Non-Riders $713 USD* (EUR 570).
Learn more about this Ireland vacation. Book this trip and find out other Ireland vacation options by emailing us or calling 877-490-7786.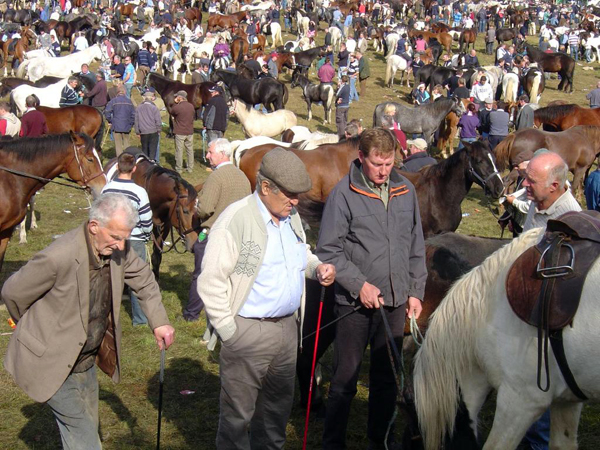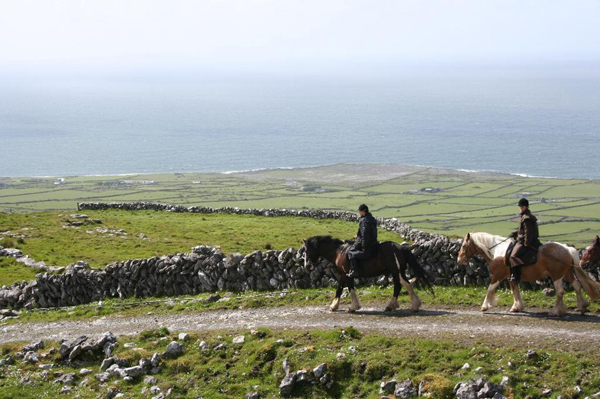 Check out more special trips and travel deals. Peruse more great riding vacations in the Equitrekking Vacation Guide and at Top20Ranches.com.
* Price is subject to changes based on currency conversions.