Equitrekking's Most Popular Articles of 2017
As we prepare to say goodbye to 2017, Equitrekking.com takes a look back at the most popular articles of the year, as determined by your clicks.
What a busy year! What better way to bid farewell to 2017 than to look back on our most popular posts of 2017. From exploring the Superstition Wilderness of Arizona on horseback to an equestrian friendly safari adventure on the Masai Mara, here are our reader's favorites posts of 2017.
What do you want to see more of in 2017? Tell us by contacting us or commenting on Facebook, Instagram or Twitter. Have a story to share? Write for us and share it with other horse lovers!
Equitrekking's Top 10 Articles of 2017
Horseback riding in Gettysburg has become one of the most engaging ways to interact with the town's rich Civil War history. Visitors from around the world are not only viewing history from five feet up, they are learning about the war's largest battle from the viewpoint of the cavalry – a unique vantage-point that can only be appreciated on horseback. By Carl Whitehill.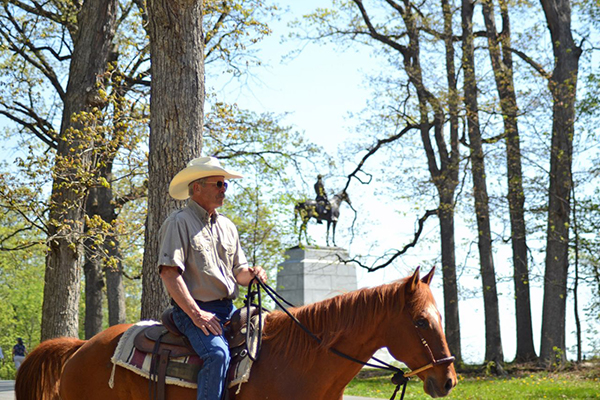 Explore the history of Gettysburg from the vantage point of the cavalry. Photo courtesy Carl Whitehill.
Improve your photography skills with beautiful horses, diverse natural settings, and expert coaches by combining a dude ranch stay with a unique photography retreat. By Karen Braschayko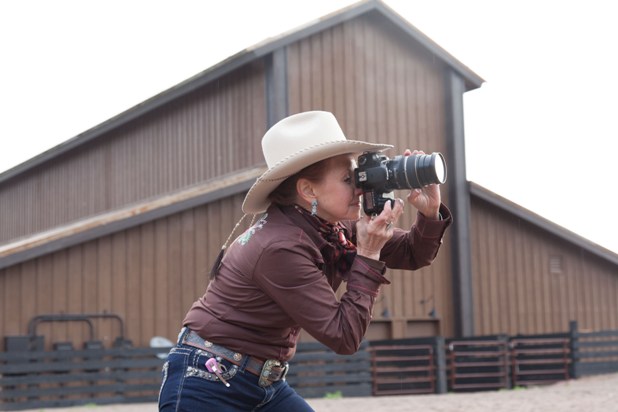 Develop your creativity and artistic skills at a ranch photography workshop. Photo courtesy Nicole Morgenthau.
Equitrekking contributor Lisa Florey describes her time spent on horseback in Arizona's Tonto National Forest and the Superstition Wilderness.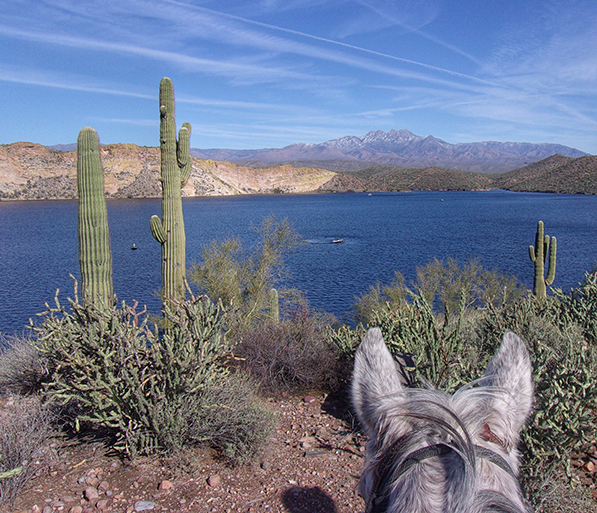 Between the ears view of scenic Saguaro Lake in Arizona's Tonto National Forest. Photo by Lisa Florey.
These top Jackson Hole dude ranches grant diverse choices for families, groups, and solo travelers--from trail rides to vaulting to the ranch where the ABC comedy "Modern Family" filmed. By Darley Newman.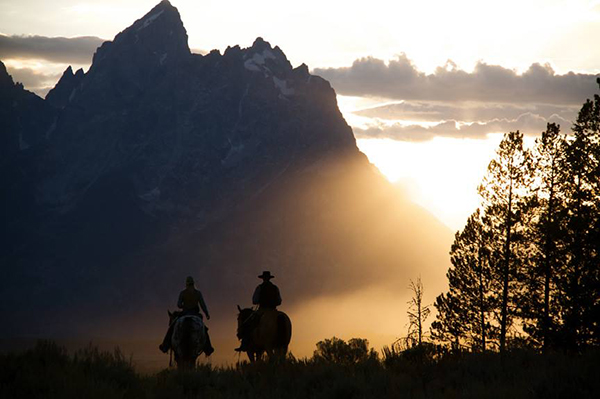 A scenic sunset view of the Tetons from the Triangle X Ranch.
Illinois is nicknamed "the Prairie State," yet less than .01 percent of the state's original prairie remains. At Midewin National Tallgrass Prairie, just an hour from Chicago, volunteers and the US Forest Service are working to restore tallgrass prairie to the largest open space in the Chicago metropolitan area. Equestrians are part of this effort, which Darley learned during a trail ride with the Will County Trail Riders while filming for her new PBS TV show, Travels with Darley. By Darley Newman.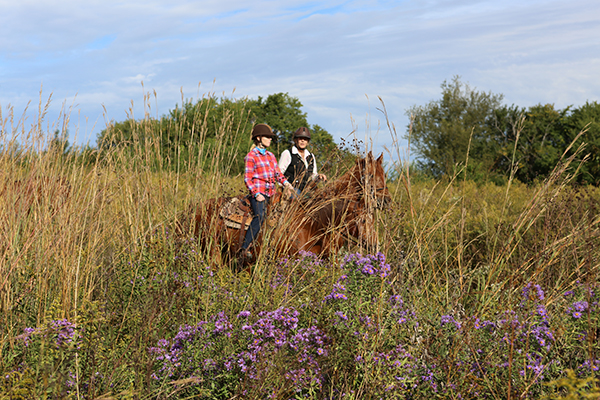 Equitrekking host and producer, Darley Newman, rides through the wildflowers and tallgrass of Midewin.
Equitrekking contributor Linda Bailou takes readers on a vacation away from technology at Laramie River Ranch on the Colorado and Wyoming border, riding horses with Rocky Mountain National Park views.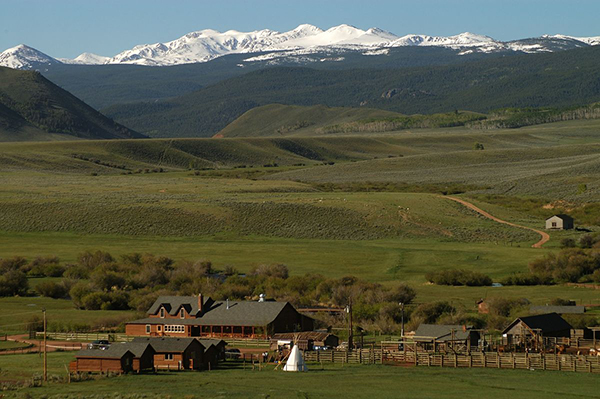 One of the many incredible views at Laramie River Ranch. Photo by Linda Bailou.
A Minnesota raised cowgirl finds working at a Wyoming ranch to be much more than just a summer job. By Anna LoPinto.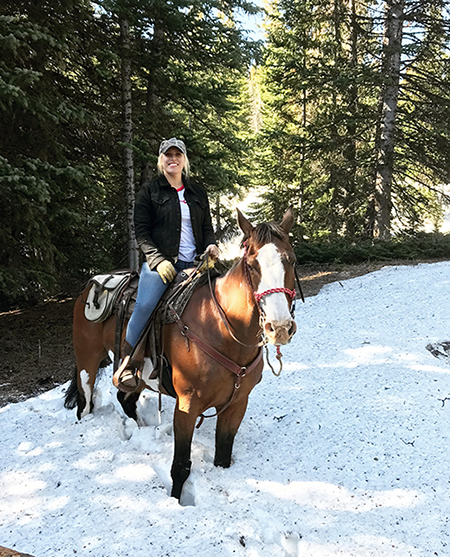 Anna LoPinto and her horse, Wyoming at SOAR Eagle View Ranch. Photo courtesy Anna LoPinto.
Equine photographer Lara Joy Brynildssen reflects on the mysterious behaviors of horses in the wild.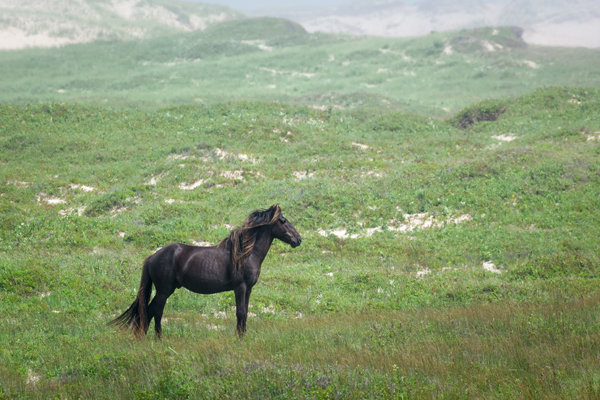 A wild black stallion at Sable Island, Nova Scotia, Canada. Photo by Lara Joy Brynildssen.
Equitrekking contributor and team member Caroline Maffry describes her once-in-a-lifetime mother and daughter equestrian safari adventure across Kenya's Masai Mara with Safaris Unlimited.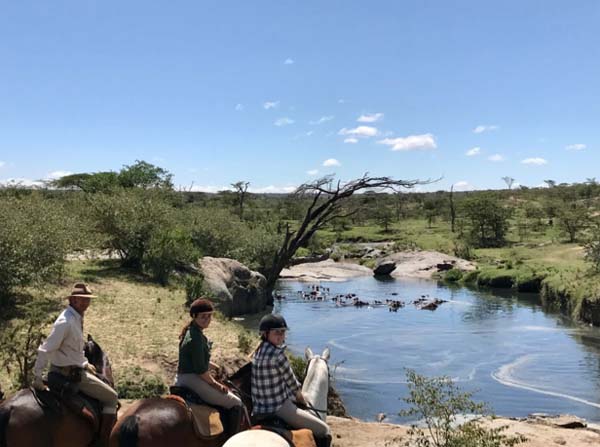 Caroline Maffrey and her daughter with a pod of hippos on the Masai Mara. Photo courtesy Caroline Maffrey.
Gather family and friends for a reunion or enjoy some off-season quiet – these guest ranches are great choices for senior adventurers. By Karen Braschayko.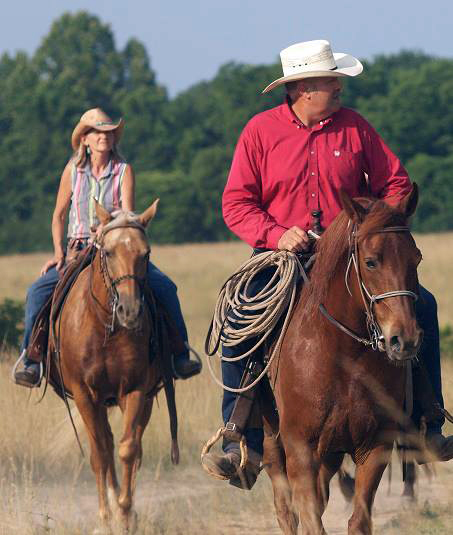 Enjoy smooth rides aboard the gaited Missouri Fox Trotter horses at Bucks and Spurs Guest Ranch. Photo courtesy Bucks and Spurs Guest Ranch.
And finally, Happy New Year from all of us at Equitrekking! Make sure to tell us what you want to see more of in 2018 by contacting us or commenting on Facebook, Instagram, or Twitter. Bring it on, 2018!