Equitrekking Wins Second Daytime Emmy Award
Equitrekking has been honored with a Daytime Emmy Award! We are so excited. This is our second Daytime Emmy win.
Equitrekking's Emmy win was announced at the 39th Annual Daytime Entertainment Creative Arts Emmy® Awards at the Westin Bonaventure in Los Angeles. Greg Barna, Equitrekkiing's director of photography, attended the awards gala with his family and has sent this photo! The Emmy win is for Outstanding Single Camera Photography.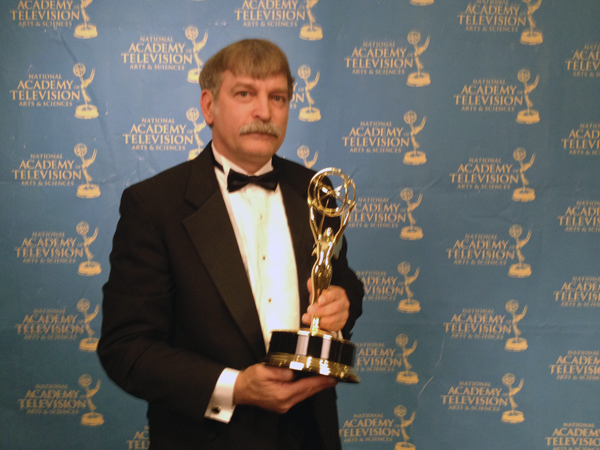 Greg Barna with the Daytime Emmy for Outstanding Single Camera Photography.

It was quite an honor this year to be nominated alongside The Electric Company on PBS and Giada at Home on The Food Network. This was our fifth nomination and the fourth year in a row for nominations. In past years, we've been up against The Ellen DeGeneres Show, MTV's Made, Jon Stewart's landmark televised rally on Washington, DC's Mall The Rally To Restore Sanity And/Or Fear and other major productions. You can read more about this Emmy win in a press release.
Here are photos from our 2009 Emmy win and other years that we've been honored and attended the LA gala.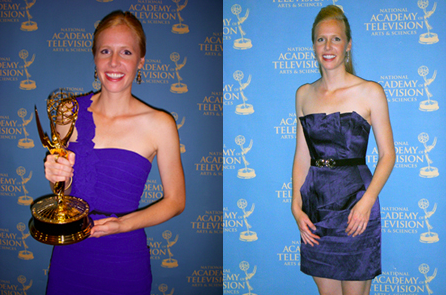 Darley Newman at the Daytime Entertainment Awards Gala in Los Angeles.