Equitrekking Wins Daytime Emmy Award
Equitrekking, our Emmy Award-winning PBS travel TV series, has been honored by the National Academy of Television Arts & Sciences with a Daytime Emmy Award in the 40th Annual Daytime Entertainment Emmy® Awards. This is Equitrekking's third Daytime Emmy win for Outstanding Single Camera Photography and eighth nomination.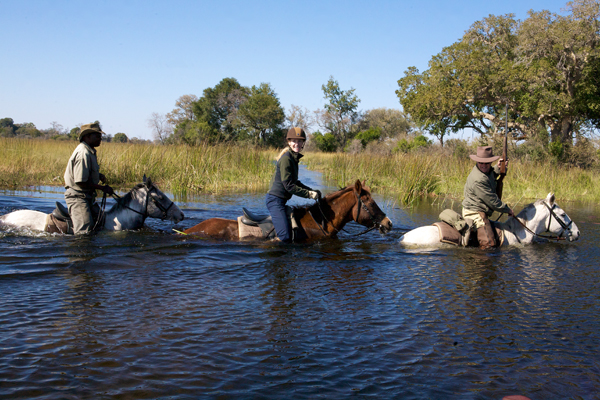 I go for a swim on horseback in Botswana's Okavango Delta during the filming of Equitrekking Botswana.
Equitrekking's Director of Photography Greg Barna attended star-studded The Daytime Entertainment Creative Arts Emmy® Awards gala in Los Angeles to accept the award. Equitrekking was also honored with nominations for Outstanding Special Class Writing and Outstanding Travel Program alongside The Ellen DeGeneres Show, Jack Hanna's Into the Wild, and other exceptional television programs.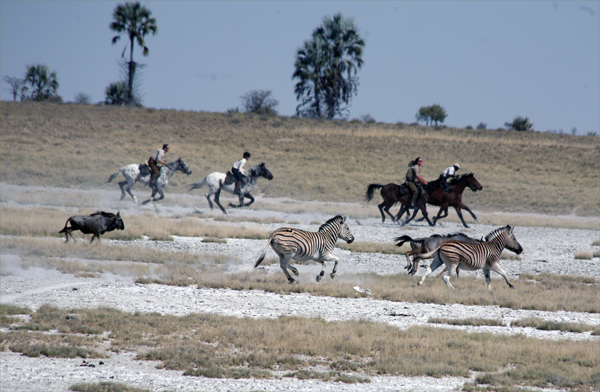 We gallop with a herd of zebra and wildebeest on some of the world's largest salt pans in Botswana.
The episode submitted for the win was Equitrekking's Botswana episode, which brings viewers through one the last great wilderness areas, the Okavango Delta, and the lunar-like Makgadikgadi Pans, one of the world's largest salt pans. The shoot was logistically difficult to execute and film, as we traveled to remote and wild locations to truly get into nature. As usual, Greg's amazing eye for photography mixed with the stunning natural surroundings, horses and the genuine local people tmade for a great Equitrekking episode.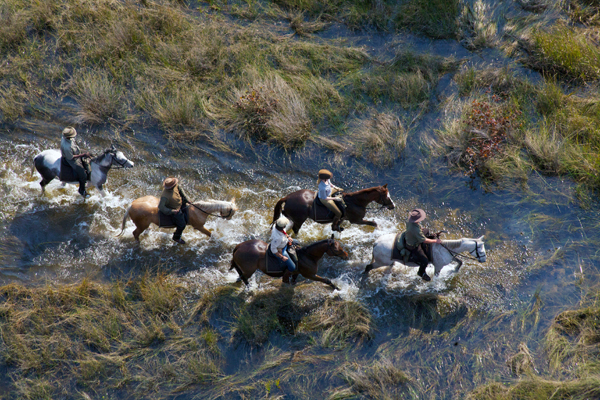 Equitrekking's Greg Barna filmed from a helicopter, boat, mokoro, jeep and on horseback in Botswana.
Learn more about the Daytime Emmy Award win in this press release and the nominations in this press release.
Check out a promo and behind the scenes from the Botswana episode that got us the Emmy nod.
See what it's like when our crew goes on the road filming for Equitrekking. Elephant charges, remote locations and bumpy transporation are all part of the journey!
Watch a Promo for Equitrekking Botswana

Learn more about the Equitrekking's Daytime Emmy Award nominations in this press release.