5 Things I Love—Holiday Gift Ideas for Horse Lovers
by Darley Newman, Equitrekking's host & producer
As the holidays approach, it's always hard to decide what gifts to purchase for people. I like to find gifts that are useful, unique and have some special meaning.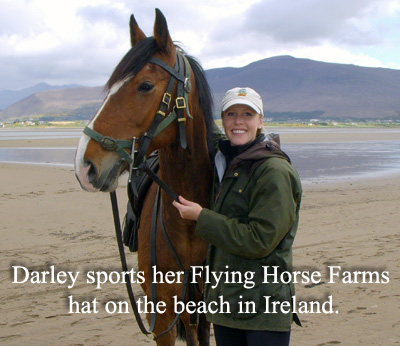 Here are some gift ideas for horse lovers this holiday season.
1. Donate to a Worthy Cause
This is a really special way to give a feel-good holiday gift. Make a donation for someone special. Pick out an appropriate holiday card and include in it the reason you've donated to this cause for the gift recipient. If it's cause your friend, colleague or relative has a personal interest in then all the better!

There are so many great organizations out there, but here are a few that have an equestrian theme and are close to my heart.
Flying Horse Farms: A provisional member of the Association of Hole in the Wall Camps started by Paul Newman, Flying Horse Farms is a camp for children with serious illnesses, located in Ohio. While speaking at Equine Affaire, I was able to meet the camp founder, Jenni Belford, and many members who have been working to open this special camp. At Flying Horse Farms, children with heart disease, hemophilia and other serious illnesses can ride horses, swim, sing, laugh and recapture their childhood. Anyone who was able to experience summer camp as a child or was able to take riding lessons, knows what a transforming experience camp can be.

ELCR: The Equine Land Conservation Resource is dedicated to preserving land for stabling, competing, and enjoying horses.

NARHA: The North American Riding for the Handicapped Association promotes equine-assisted activities and therapies (EAAT) for individuals with special needs.

Days End Horse Farm Rescue: There are lots of wonderful horse rescues out there. This one just happens to be in my neck of the woods and a visit there really opened my eyes to the unwanted horse crisis in America.
No matter where you give, you can make a small impact in someone's life and that's always a great way to feel good during the holidays.
Young riders are crazy for these knee high, colorful socks that can be worn under tall riding boots. They are cute when the boots come off too, and allow equestrians and horse lovers alike to show off their unique equestrian style. These make great stocking stuffers.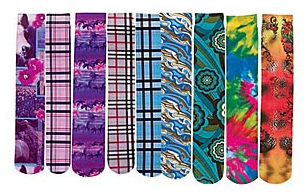 We've worked hard to create dream equestrian vacations based on our own experiences traveling the world and filming for our Emmy winning TV show, Equitrekking. Now, you can ride with many of the wonderful locals featured in our TV show. We've created and customized many vacations in Maui, Hawaii's Big Island, Ireland, Turkey, Jordan and beyond.

Consider giving the gift of a Club Equitrekking membership, which includes a year-long subscription to an equestrian magazine (Practical Horseman, Dressage Today, Horse & Rider or Equus), Equitrekking DVD Sampler with two full episodes, Equitrekking hat, $50 off the next Equitrekking Travel vacation that you book within a year of signing up for Club Equitrekking and more for only $34.95!




From vintage hunting glasses to 1920's English jockey cufflinks, The Old Grey Mare shop owned by Dexter Grass specializes in canine and equine antiques. Dexter is a lifelong horseman, who lives outside of Houston on a farm with over 80 horses! She has a passion for collecting. If you're looking for a one of a kind holiday heirloom, this is the shop to visit.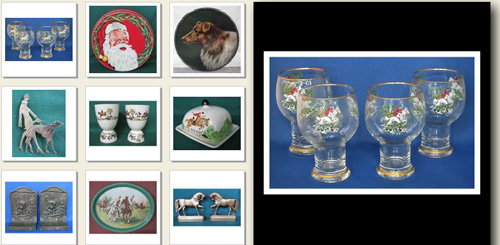 OK, I can't leave this off, as I truly believe this is a great gift, because I made it myself and homemade gifts are always good. Equitrekking DVDs were just featured on Matador Network's "The Ultimate Guide: 100 Gift Ideas for Travelers". We have a special holiday promotion. Buy two DVDs and get a lovely Equitrekking branded t-shirt, sold nowhere else!




Have other gift ideas. Comment below to list them here. Happy Shopping!
Learn more about exploring your world on an equestrian vacation through EquitrekkingTravel.com, which features horse riding vacations hand-picked by the Equitrekking team.

Search for horse vacations in Equitrekking.com's Vacation Guide, a comprehensive resource for dude ranches, riding holidays, cattle drives and equestrian escapes.