Dude Ranches that Welcome RVs
Hitting the open road with your RV and want to stop at a dude ranch? No problem! These ranches welcome RVs (and horses) so you won't miss out on the dude ranch experience on your next RV trip.
by Jocelyn Pierce
Stagecoach Trails Guest Ranch, Arizona
Stagecoach Trails Guest Ranch in Yucca, Arizona borders 360,000 acres of natural Arizona desert in the foothills of the Mohave and Hualapai Mountains. Guests park their RVs on the ranch grounds and stay in rooms at the ranch, as they do not have facilities to power RVs. Overnight stays include meals, horseback riding, and other activities such as mountain biking, hiking, and wagon rides.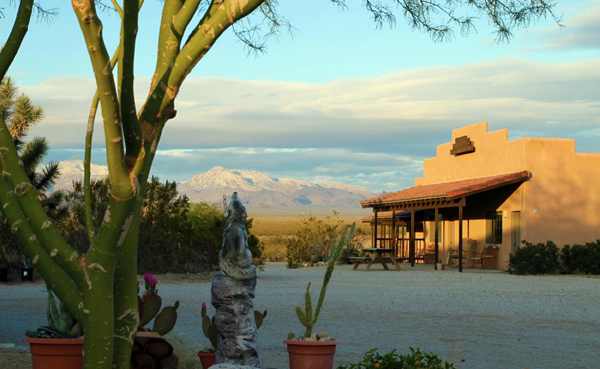 The horseback riding program varies from slow and scenic to challenging mountain rides or loping in the washes. Rides are offered twice daily, once in the morning and once in the evening and last about one and a half hours. From September through May, four to five hour lunch rides into the mountains are also offered for guests that stay four nights or longer.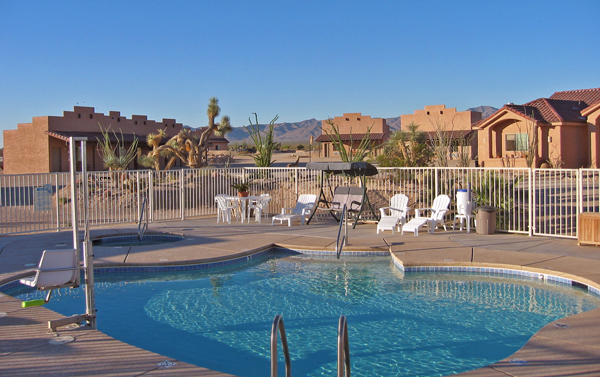 Guests are welcome to bring their own horses, however are asked to let the ranch know in advance so they can prepare a pen. Owner JP McCormick recommends that adventurous RVers spend a night at Alamo Lake, which is a scenic drive down the valley.
Zapata Ranch, Colorado
Zapata Ranch is 103,000-acre working bison and guest ranch located east of the San Luis Valley in Southern Colorado, bordering Great Sand Dunes National Park and Preserve.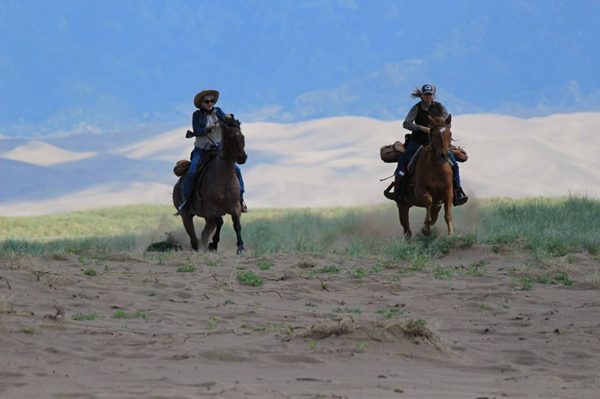 Zapata accepts RVs all of sizes, however they do not have hookups. Guests are welcome to bring their own horses, and have pens to place them. Horses are not permitted to graze on native pastures.
There are opportunities to work and drive cattle, ride through the herd of bison, and explore and learn about Sand Dunes National Park.
Chico Basin Ranch, Colorado
Chico Basin Ranch is family-run working cattle ranch 30 miles southeast of Colorado Springs, Colorado. Chico Basin welcomes RVs of all sizes, but does not have hookups. They offer two guest programs that allow for a true ranching lifestyle experience.
The Ranch Experience package includes participation in typical ranch activities such as branding, moving cattle, fixing fences, animal care, and conservation work. For guests with advanced riding abilities or previous ranching experience, Chico offers an Advanced Experience package. The Advanced Experience is similar to the Ranch Experience, but allows guests to join in on more advanced activities such as roping or riding point on a cattle move.
Gillespie Ranch, New Mexico
Gillespie Ranch is a New Mexico working cattle ranch located in the southern Sacramento Mountains in the Lincoln National Forest. Gillespie Ranch's full service RV Park is surrounded by tall pines with views of the mountains and is open year round.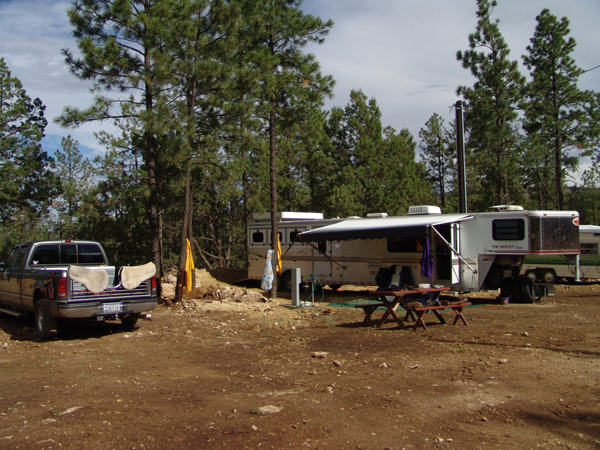 Guests can stay in their rigs or are welcome to stay in the ranch's new cabin, which accommodates four. Gillespie Ranch's RV campground offers 12 large rig sites with water, electric (30, 50, 110 amp), individual sewer hookups and picnic tables. Horses are kept in 15'x 15' covered pens with 25 gallon water buckets included. Pets are also welcome as long as they are kept on a leash in the camp area.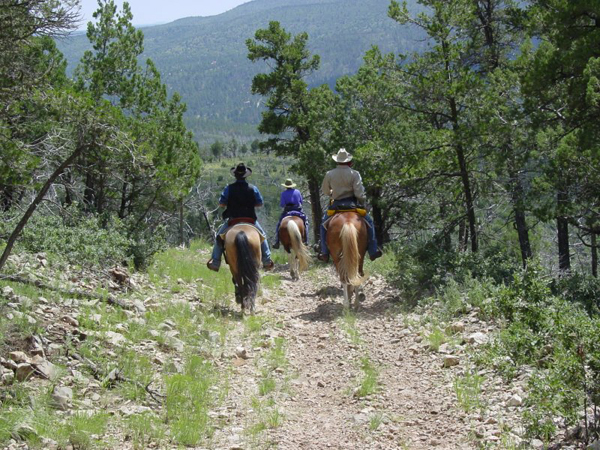 Guests will need to bring their own horses but are welcome to join in any of the ranch activities such as gathering and moving cattle for no extra charge. A true working cattle ranch, Gillespie encompasses 15,000 acres with 100 miles of easy and difficult trails. Ride in canyons, through the mountains, and on old logging roads and cow and game trails. Trails in the mountains tend to be rocky and steep, so it is recommended horses be shod. Trails lead right from the RV Park and guests are supplied with a map of all the trails.
Learn more about great ranches to visit in the Equitrekking Vacation Guide, Top 20 Ranches and check out discounts to get you there on Equitrekking Travel Deals.