Dude Ranch Vacations: 5 Great Reasons to Visit in June
Dude Ranch vacations are the perfect summer retreat for family, friends, couples, and singles! The Gros Ventre River Ranch in Jackson Hole, Wyoming is open from June until September, and shares their top 5 reasons to visit in June.
by Tori McGough
Thinking of a ranch vacation in June? Check out these five good reasons to hit the road and saddle up from Gros Ventre River Ranch, one of Equitrekking's Top 20 Ranches.
#1 Wildlife
The wildlife are out and about in the springtime, enjoying the fact that the snow is finally gone! June proves to be a great time to spot a moose, some elk, a herd of bison, or even a bear!
#2 Weather

The weather is June is sunny with cooler temperatures which is perfect for horseback riding! It also can bring the occasional afternoon thunderstorm over the Tetons which is beautiful to watch from the comfort of your cabin! This keeps the grass green and lush, and leaves us with gorgeous rainbows!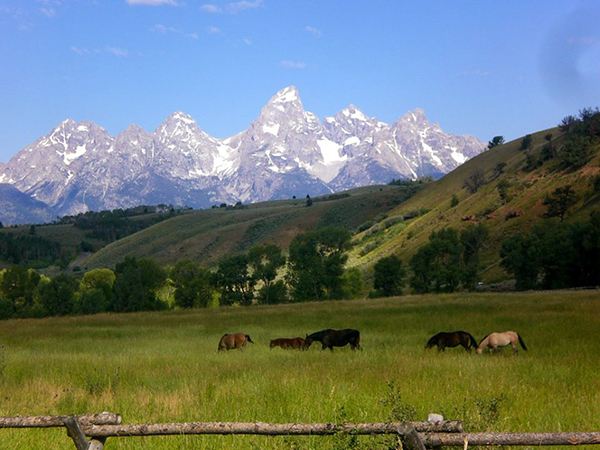 #3 No Crowds

July and August are peak seasons for Grand Teton National Park and Yellowstone National Park, so a Dude Ranch vacation in June will allow you to see the beautiful sights without fighting the crowds!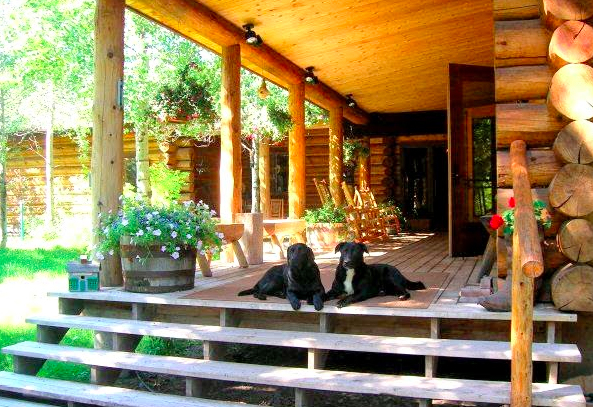 #4 Wildflowers

You have never seen wildflowers until you have visited Jackson Hole in the springtime! The landscapes in June are covered in green grass and wildflowers of every color, making horseback rides and hikes even more breathtakingly beautiful!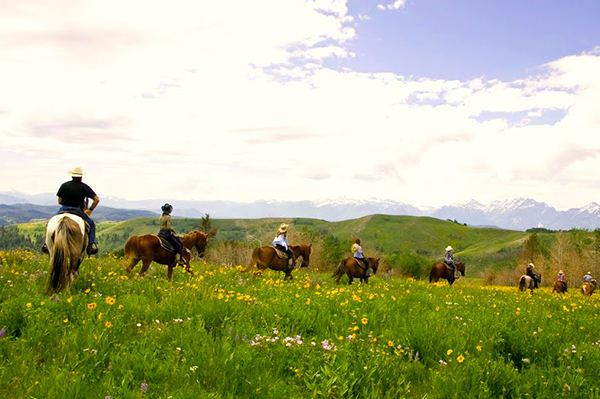 #5 Discounted Rates

From May 31-June 14 we are offering discounted rates, and a 3-night minimum stay. It doesn't get any better than that!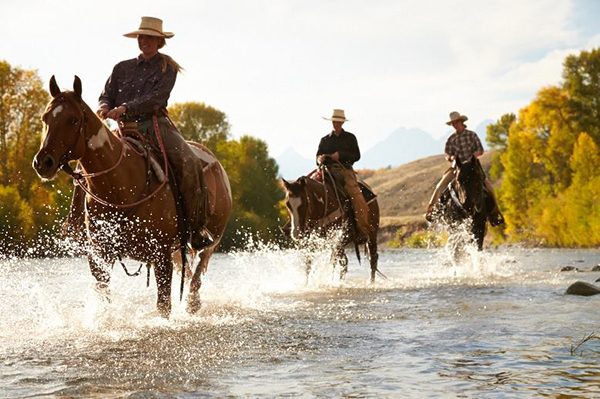 Learn more about Gros Ventre River Ranch on their website and check out their page in the Equitrekking Vacation Guide to great ranches and riding vacations.