Dude Ranch Christmas Photos- Ideas for Festive Holiday Ranch Style
Get in the holiday spirit and get inspired to decorate by checking out some festive decorations at dude ranches across the USA. Why not add a little cowboy Christmas to your own decorations! Below are some ideas for holiday ranch style that you may want to emulate.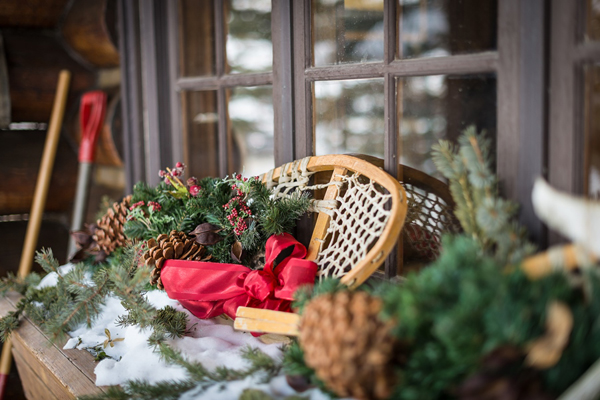 Historic Lone Mountain Ranch is staged for a Montana cowboy Christmas with this wooden snowshoe decorated with a big red bow, pine cones and holly.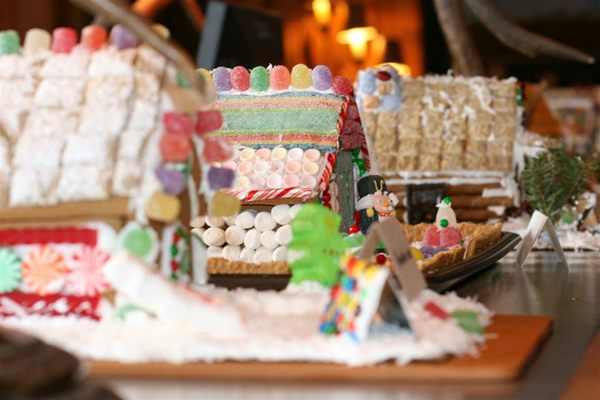 We love a good gingerbread house. Decorating one yourself or with your kids makes for a nice, personalized holiday decoration. The Resort at Paws Up has an Annual Guest Gingerbread House Making Contest over the holidays, a yummy way to get in the spirit.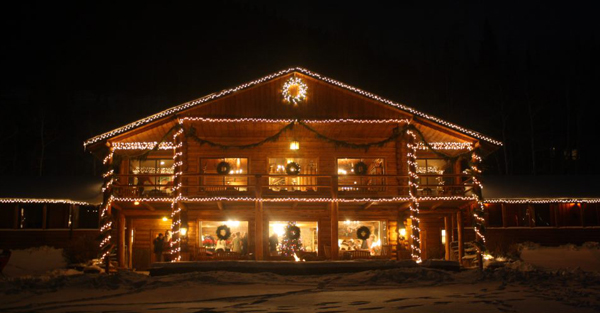 C Lazy U's main lodge stands out amid the Colorado snow for Christmas. Carols, a visit from Santa, gingerbread houses, sleigh rides, sledding, Christmas tree decorating and more... Christmas is a festive time of year at this luxury guest ranch and the simple white lights are classic Christmas decorations.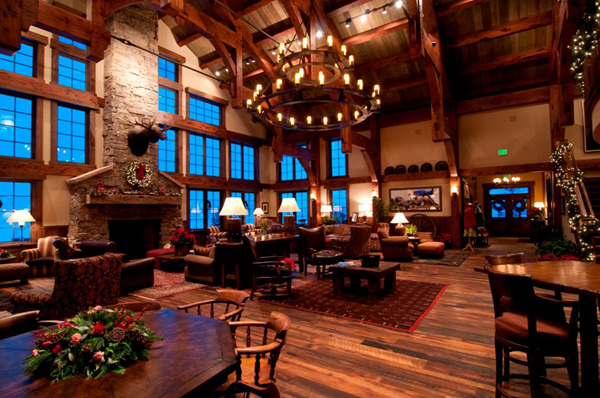 In Steamboat Springs, Colorado, Vista Verde Ranch's main lodge has a classy Christmas feel with evergreen wreaths over the fireplace, festive centerpieces and garland.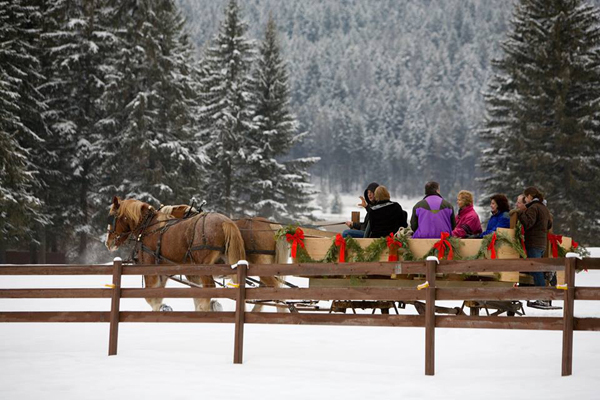 Okay, so maybe you can't bring in a horse drawn sleigh, but if you do drive at home, why not festoon your cart or carriage with garland and big red bows? Bar W Guest Ranch in Montana does this and takes guests out for evening sleigh rides.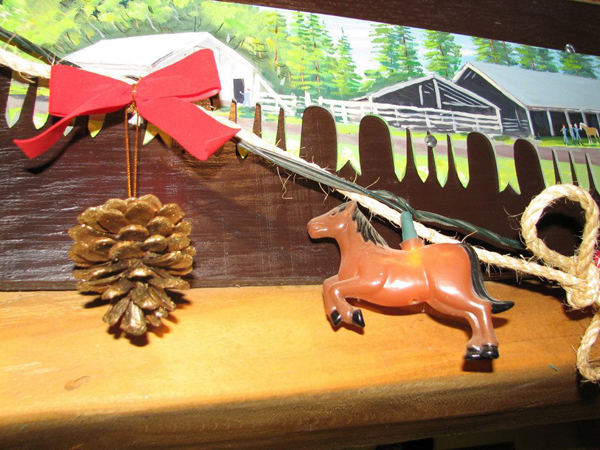 Every ranch needs a string of horse lights! At Western Pleasure Guest Ranch in Idaho, the ranch is decorated inside and out.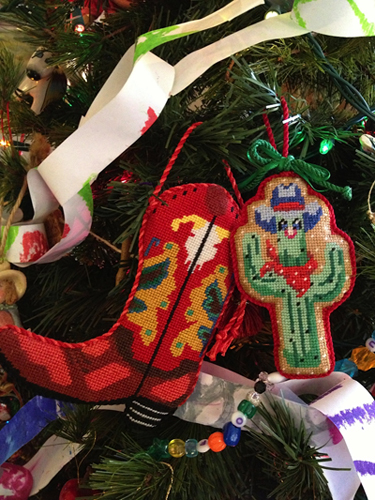 Cowboy Christmas ornaments decorate the tree at Elkhorn Ranch in Arizona, a warm weather getaway.
Check out more great ranches and horseback riding vacations for winter travel and year-round vacations in the Equitrekking Vacation Guide and top ranches at Top20Ranches.com. For upcoming travel discounts, including on winter vacations, check out Equitrekking Travel Deals.