Driving Longhorn Cattle at a Kansas Ranch
Ken Kitchen visits Moore Ranch for a third time to drive longhorns and experience life on an authentic working ranch near Dodge City.
by Ken Kitchen
Unlike a dude ranch, a working ranch is an actual cattle and horse operation. Guests can join in the regular work and experience modern ranch life. I spent the first week in September on the Moore Longhorn Ranch in SW Kansas. It was my third visit. I rode an average of six hours a day driving cattle, separating mothers from their calves, cutting out cattle to be sold and more. I look forward to my next trip.
Below are some photos from this working ranch vacation, so you can enjoy the ride, too.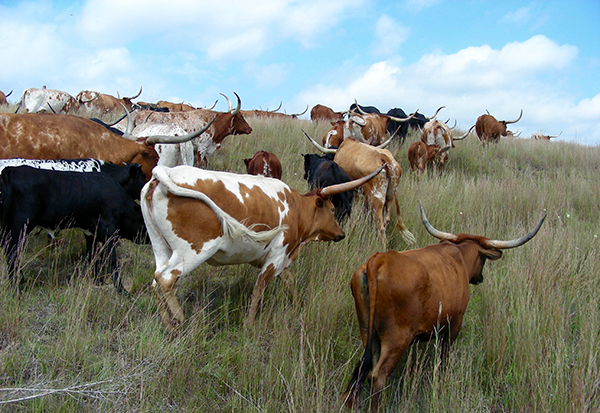 Longhorns come in all colors and the mothers have a strong maternal instinct.

Everyone takes a drink when they get the chance.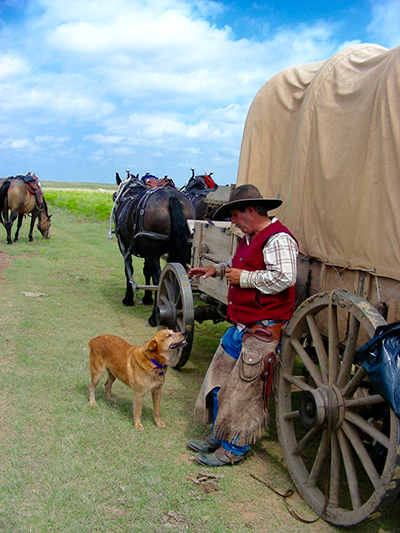 Lunch means a snack for all.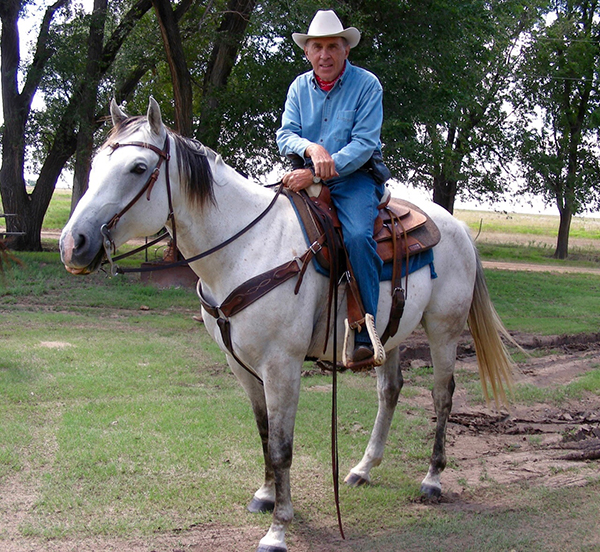 Still smiling after 12 miles.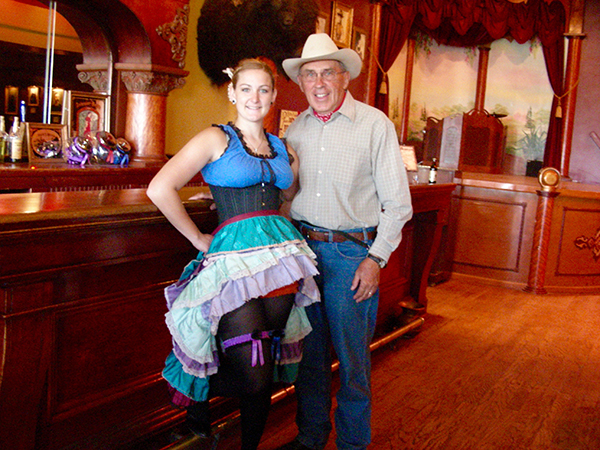 Nearby Dodge City still offers the Long Branch to wash down the trail dust and to visit with "Miss Kitty".
Learn more about Moore Ranch in the Equitrekking Vacation Guide and on their website.